'Married at First Sight': Brandon Reid Tells Pastor Cal Roberson Why He Told Lifetime Producers and Taylor Dunklin to 'Go F*** Themselves'
Brandon Reid and Taylor Dunklin struggled with ups and downs right away when they married as strangers on Lifetime's Married at First Sight Season 10. The couple from Washington, D.C., didn't see eye to eye about issues like social media and privacy.
Brandon had a hard time with filming and ultimately blew up during his honeymoon, cursing out Lifetime producers, his wife, and even his castmates in the process. He also spent part of the honeymoon giving Taylor the silent treatment after he jokingly filmed him as he snored.
On the Feb. 12 episode of Married at First Sight, "New Wife, New Life," Brandon and Taylor met with one of the show's experts, Pastor Cal Roberson, to discuss everything that went down.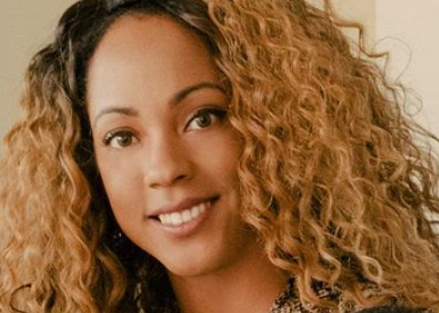 Taylor said she wouldn't tolerate 'disrespect' from Brandon again
While the other Married at First Sight Season 10 couples (except Zach Justice and Mindy Shiben) moved in together immediately following their honeymoon in Panama, Brandon pulled away from Taylor and wouldn't move into their new apartment.
"The amount of ups and downs that I've had with Brandon have been a ridiculous amounts of pivots and changes," Taylor told producers. She added that she wouldn't put up with this treatment forever. "I don't like to be disrespected," she said.
The research scientist and social media maven added that Brandon hadn't texted her back or returned her calls. "He's kind of breaking the vows that he gave at the altar," she lamented.
The 27-year-old told Pastor Cal that her introverted husband hated the process of filming. "He wasn't have a great time being filmed or being with the production team," Taylor said in a sit-down meeting.
Brandon's meltdown on the bus back to the airport in Panama was even worse, according to Taylor, than it looked on the show. "He told everyone on the bus to go f*** themselves," she told the Married at First Sight matchmaker. "I come on the bus and he's like, 'I specifically don't want to sit next to her. She can go.'"
"It was very childish, and he was disrespecting me," she concluded. "I know what I'm gonna take, and I know how I deserve to be treated."
Pastor Cal was shocked, to say the least, that Brandon had displayed this kind of crude and unstable behavior. "This is crazy. This is not who we chose for you," he told Taylor. "I don't tolerate disrespect like that." The pastor went on to tell producers that Brandon's behavior was "truly shocking" and "disappointing."
Brandon told Pastor Cal he felt like he was being 'played' by Lifetime producers
Brandon wasn't about to be left out of the session. He came back with a bouquet of flowers, trying to smooth things over with his wife and apologizing for "everything that [had] been going on." Taylor didn't look too impressed, but she accepted the flowers and his apology.
"You good?" Brandon asked Pastor Cal lightly as he shook his hand. "You don't sound too good."
Pastor Cal asked Brandon to sit down with him alone for a "man-to-man" talk. After Taylor left, Brandon claimed his meltdown was prompted by his need for space after days of nonstop filming.
"This is a new level of vulnerability for me," the Married at First Sight star explained. "I'm a very reserved kind of person."
He told the pastor that he "reached a breaking point" with the cameras "in his face." "I felt like I was being played," Brandon declared.
"By who?" a confused Pastor Cal asked.
"Played by everyone. Everyone involved," Brandon replied.
Pastor Cal warned Brandon not to go into 'protection mode' and 'lash out' again
Taylor's husband went on to say that her reaction to his meltdown had led him to worry she would betray him.
"She brought up how I'm being portrayed on TV, like, 'I don't want to be married to an asshole,'" Brandon said. "And at that point I kind of lost it and I thought, 'This woman is not in my corner.' I feel like if you're not Team Brandon, if you're not on my team, you gotta go." He added that he felt like his "situation was threatened" and he had to protect himself.
Pastor Cal suggested that Brandon was lashing out in frustration due to fears of betrayal. Still, he warned the Married at First Sight star about being too self-centered, especially in marriage. "Marriage is not about Team Brandon," he advised him. "She's got to be an equal partner on the team."
"Your protection mode is to lash out and to cause damage before damage can come to you," Pastor Cal continued. "Not an effective strategy."
Eventually, Brandon accepted accountability for his behavior and apologized for how he treated both Taylor and Lifetime producers. "I need to man up and take full responsibility for where we're at right now. I messed up," he admitted.
When Taylor returned, she warned Brandon that there wouldn't be a second chance for this kind of behavior. "If you're going to continue to treat me and the production team like this, I do not want to be in this relationship," she asserted.
Brandon responded with an apology, confessing that he "lost it" and knew he'd broken his wife's trust. "It was out of character, I made mistakes, and I'm sorry," he told her.
While Taylor accepted his apology and said she hoped to move forward in a more positive way, their reconciliation seemed tentative at best. Still, the couple said they wanted to continue building a solid foundation for marriage if they could.