'Married at First Sight': Derek Sherman Says It Could Take Him Up to a Year to 'Feel Love' For Katie Conrad
Katie Conrad and Derek Sherman sat down for an intense couple's counseling session with Pastor Cal Roberson on the Feb. 12 episode of Lifetime's 'Married at First Sight' Season 10. While Katie talked about her relationship history, Derek revealed it might take up to a year for him to feel real love for Katie.
At first, Derek Sherman and Katie Conrad seemed like one of the most promising couples on Lifetime's Married at First Sight Season 10.
25-year-old Katie and 26-year-old Derek were immediately drawn to one another and had a blast on their romantic honeymoon in Panama. Both grad students, they seemed adventurous, curious, and open to new possibilities with one another.
But on the Feb. 12 episode of Married at First Sight, "New Wife, New Life," things between Derek and Katie got a little more complicated. In a counseling session with Pastor Cal Roberson, Katie admitted she still had feelings for her ex, a former fling who led her to have second thoughts about her upcoming wedding before the season began.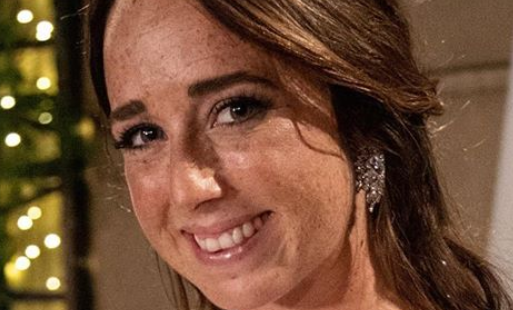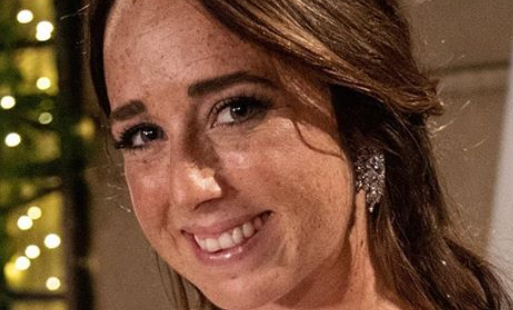 The 'Married at First Sight' couple admitted they were past the honeymoon phase
While Derek and Katie seemed head over heels and giddy in love on their honeymoon, they looked much more somber during a counseling session with Pastor Cal. When he asked them how marriage was going so far, neither looked too enthusiastic.
"I would say it's been good," Katie said a bit hesitantly, glancing at Derek for approval.
"It has been good," he agreed. "It's definitely a transition in a sense."
The Married at First Sight couple explained that they were moving out of the honeymoon phase, and reality was starting to set in. "The first couple days, was the relief setting in," Katie shared. "Like ok, we're attracted to each other, that's good. And we were getting along and having good conversations."
"Honestly I would say, all things considered, we're doing well," Derek added.
Derek said he felt they were 'stagnant' in terms of romance
Still, it seemed like something was missing in their relationship, at least for Derek.
When Pastor Cal asked about the couple's connection, the new husband responded with less excitement than Katie might have hoped for.
"I think it's definitely growing but I can't say it's at this substantial level quite yet," the Married at First Sight star confessed. "We've moved past that little initial honeymoon phase, and I feel like we're a little stagnant with moving forward, making more progress, because I felt like we made as much progress as we could without real feelings behind that."
"Do you feel like you're roommates?" the pastor questioned him.
"A little bit?" Derek wondered.
Katie looked hurt and jumped in with her own reply. "I know you do," she asserted. "I know he feels like we're roommates. He has said the word 'roommate.' I'm like, 'No, I'm not your roommate, I'm your wife.'"
She added that their connection felt "very surface-level" at the moment, and that Derek's lack of passion left her feeling "concerned."
Katie said Derek's admission hurt her
While Katie seems to be a hopeless romantic, Derek offered a more down-to-earth explanation for his current feelings.
"For me, I realize that the main thing that's missing here is time," the Married at First Sight groom said. "Like, I want this to work out. I'm gonna do everything I can to see what happens here."
That's when he dropped a timeline that seemed to leave Katie feeling confused and more than a little hurt. "But I don't think I could actually feel love for at least six months to a year," Derek said.
Katie confessed that hearing Derek's timeline hurt her feelings and made her worried about their future together. "It scares me that Derek doesn't know if he's willing to fall in love with me," she told Lifetime producers. "I got married at first sight to fall in love and be in love. If it gets to a point where nothing is progressing, I'm not going to want to move forward."
"I can't say that I'm in love," Derek continued. "But I definitely want to develop those feelings. I hope I do. But only time will tell."
Pastor Cal warned the young couple about getting too caught up in the emotional experience of love. He suggested Katie and Derek be patient and focus more on "growing" in love than on "falling" in it. That would give them more "control," he explained, and would build a stronger foundation for a marriage.