'Married at First Sight': Did Zach Justice Really Have an Affair With Mindy Shiben's Friend? (SPOILERS)
Mindy Shiben went into her expert-arranged wedding to a stranger on Lifetime's Married at First Sight Season 10 with a lot of hope. The 34-year-old figure skating coach said she hoped to find something "magical" with her new partner, especially after a recent miscarriage and the tragic death of her younger sister by overdose just a year beforehand.
When Mindy met personal trainer and fitness model Zach Justice, she immediately seemed smitten. But while Zach's wedding vows to Mindy impressed fans, the new couple quickly seemed to fall apart. Zach told his new wife he wasn't physically attracted to her, leaving her feeling lost and lonely during their honeymoon in Panama.
According to spoilers from the popular Married at First Sight Instagram fan page @mafsfan, Zach and Mindy's marriage could face even more hurdles as Season 10 continues. A phone call from Mindy's friend could leave her wondering if her new husband has been faithful.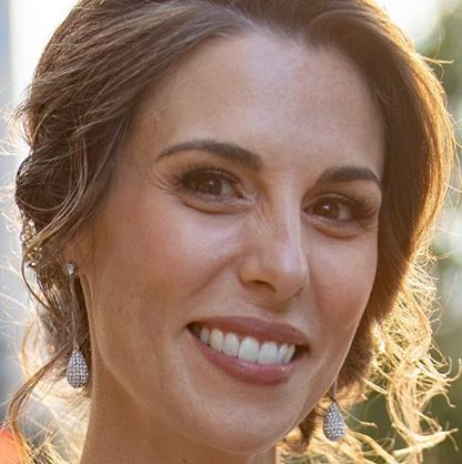 One Season 10 preview suggested Mindy's friend had a dirty secret
The owner of @mafsfan shared a preview clip that allegedly involved Mindy's friend, Lindsay, confessing to a potentially questionable friendship with Zach.
In the clip, the Married at First Sight star looked stricken as Lindsay, who attended her wedding, hinted at a secret she'd been keeping from the new bride. "I'm mad at myself about it, and I'm ready to tell you the whole truth," Mindy's friend said in the call.
Mindy told Lifetime producers that she believed something fishy was going on. "Somebody's lying here," she said. "Either one of my best friends, or my husband."
The 'MAFS' fan page reported that Mindy accused her husband of an 'emotional affair'
MAFS Fan revealed that reports suggested Lindsay was talking to Zach privately, allegedly in an effort to help him communicate with Mindy more effectively. But along the way, things might have gotten a little out of hand between the two.
"Allegedly…it will be revealed that Mindy's friend, Lindsay..started talking with Zach at some point," @mafsfan wrote in an Instagram story spoiler.
The blogger clarified that Zach and Mindy's friend didn't appear to have had a physical affair, but it still shook the Married at First Sight bride's trust in her new husband. "Zach denies it, of course," they wrote. "There is no indication that the two had anything physical happen.
In another post, they added, "Mindy and the experts accused Zach of having an emotional affair with Lindsay."
Zach admitted he wasn't attracted to Mindy
While we can't be sure of anything at this point, the preview clip and the reports weren't hard for many Married at First Sight fans to believe. Whether or not Zach really had an affair or flirtation with Mindy's friend, his marriage certainly seemed to be on the rocks as early as the honeymoon.
On the last night of their Panama trip together, Zach told Mindy he was still having to try to "build" and "search for" an attraction to her. He even asked her to help him figure out what to do, as he felt at a loss as to their lack of chemistry.
Shocked that he would broach the subject this way, Mindy sputtered, "What do you want me to do? Do you want me to get breast implants or something?" To Lifetime producers, she declared incredulously, "Zach has no idea how he comes across. I've been trying to give him a chance…but the guy is a f***ing d***head."