'Married at First Sight': Do the Marrying Cast Members Sign Prenups?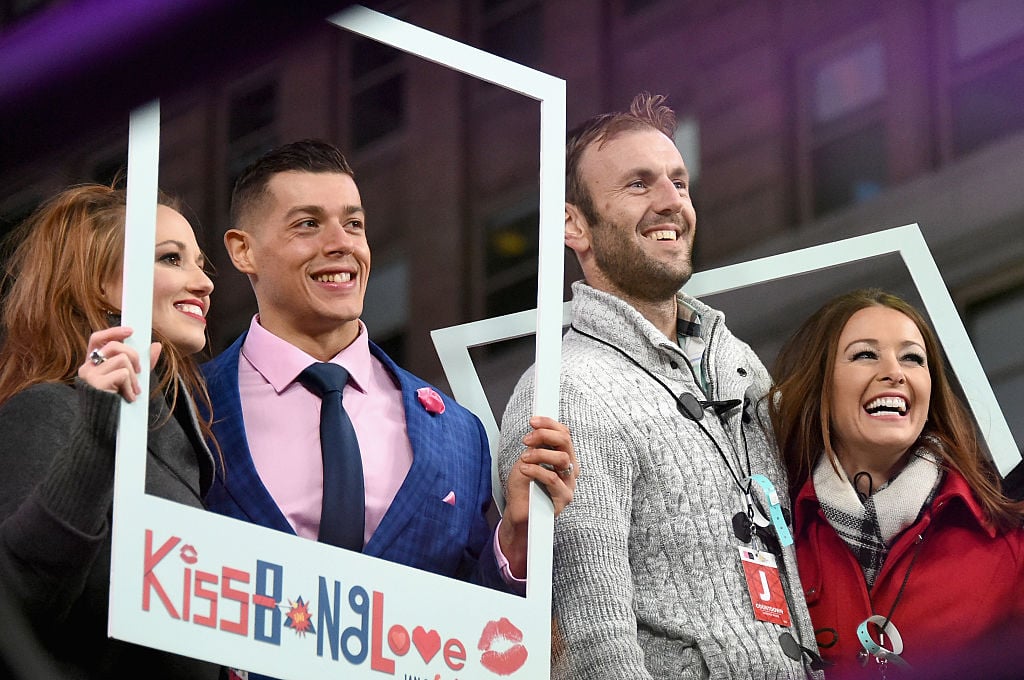 Cast members of Married at First Sight agree to get married to a complete stranger. There is a lot of risks involved, but does that include financial risk? Here is everything you need to know about whether the couples sign prenups.
'Married at First Sight' has 12 couples that are still together
The premise of the experiment sounds crazy, but it has worked for some couples. Twelve couples are still together from the past 15 seasons.
Jamie Otis and Doug Hehner have been together the longest. They got married in Season 1 and have two children together.
Married at First Sight didn't get its next successful couple until Season 5. That's when Anthony D'Amico and Ashley Petta got married. Together, they have two children. Season 6 fans watched Jephte Pierre and Shawniece Jackson fall in love and they have one daughter. Danielle Bergman and Bobby Dodd decided to stay together and they also have two children.
Season 8 produced two successful couples: Stephanie and AJ and Kristine and Keith. Season 9 has the same amount of success stories. Both Elizabeth and Jamie and Deonna and Gregory made it out of their season as an in-tact couple.
Only Jessica and Austin have stayed together from Season 10. They got along from the get-go, so it's not a huge surprise that they're still happily together today. They had a child in 2021.
Season 11 also saw two successful couples — Karen and Miles (despite a rocky beginning) and Amani and Woody (who are expecting a child).
The most recent couple to stay together from the show came from Season 12. Briana and Vincent have been together for a little over a year and are also expecting their first child.
The show has a built-in prenuptial agreement
The show doesn't completely throw two strangers together and hope for the best. They have the couples protect themselves financially.
"There is a prenup that is built in," Kinetic Content CEO Chris Coelen told Yahoo! "It's a very short, brief prenup. It basically says what they walk in to (the marriage with), is what they walk in to the marriage with."
The CEO further explained why they have couples sign it. "We want to give them some protection walking in," he said. "If for some reason it does not work out, at least you are protected with this basic form. You are not going to get yourself in to any legal trouble. Once they are in to the marriage, everything is completely up to them."
The show might help couples financially separate within a certain time period
If things don't work out, then couples might get help financially separating. But it's unclear how much they might get.
"There is not any money specifically built in for divorce costs, no," Coelen said. "We will contribute within a certain period of time if they get divorced. We will help them cover the costs of an attorney if they choose to do that. I don't know what the amount is. It's nominal."
The financial help and signing the prenuptial agreement are probably a few reasons why some couples were more willing to marry a stranger. Though they still have a tough decision to make by the end of the season—whether or not they'll stay together.
Read more: 'Married at First Sight': What Are Red Flags the Experts Look for in Casting?
Check out The Cheat Sheet on Facebook!