'Married at First Sight': Doug Hehner Reflects On Jamie Otis' Lack of Initial Attraction To Him
Jamie Otis and Doug Hehner are now one of the best-known couples on Lifetime's 'Married at First Sight.' But they didn't start out with stars in their eyes—at least not both for them. Doug and Jamie sat down with host Kevin Frazier on the Apr. 29 special, 'Married at First Sight: Where Are They Now,' to discuss their lives and Jamie's initial lack of physical attraction to her husband.
Doug Hehner and Jamie Otis quickly became one of the best-known couples on Lifetime's Married at First Sight after being matched on Season 1. But things haven't been all sunshine and roses for the couple, as they've endured financial struggles, a lack of communication and connection, and two traumatic miscarriages over the years.
On the Apr. 29 update special, Married at First Sight: Where Are They Now, Doug and Jamie opened up to host Kevin Frazier about their history together and how they're doing today. Doug even shared what it was like to find out after the fact that his wife hadn't exactly been taken in by his looks at first on their wedding day.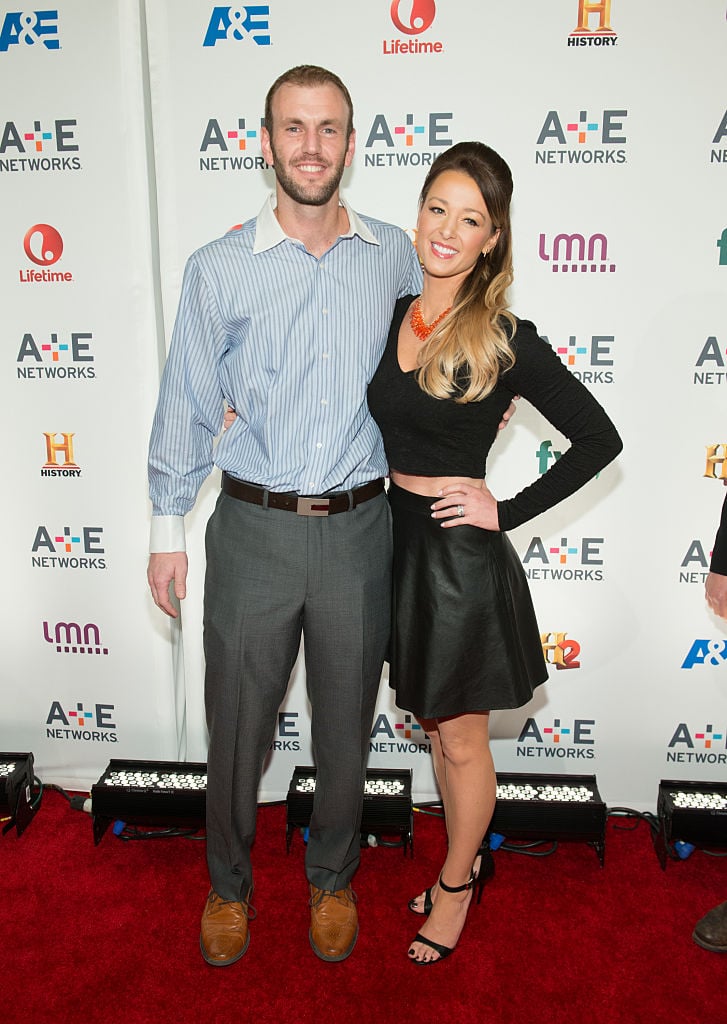 Jamie was famously less than enthralled when she first saw her husband
As they looked back at their journey on Married at First Sight, it was obvious that Doug and Jamie felt very differently about each other on their wedding day.
For his part, Doug was enthralled with his wife as she walked down the aisle. "I couldn't have been happier, seeing someone that was just absolutely gorgeous," Doug gushed in the throwback clip. "I was totally blown away by how beautiful she was."
Meanwhile, Jamie was less than enthused by her husband. "Walking down the aisle, I am so scared," the Married at First Sight bride told Lifetime producers at the time. "This is the worst feeling. Obviously, I wasn't like, what a knockout! I just happen to be not attracted to the guy."
Jamie even ran into a corner to cry in her wedding dress, as her bridesmaids encircled her and desperately tried to comfort her. "I couldn't even try to be elegant and graceful anymore," the disappointed bride admitted as she seemed to fall apart. "I just found a corner and started crying."
Doug said the footage initially hurt him, but he'd moved on
Frazier cut right to the chase. Turning to Doug, he wanted to know if Jamie's initial lack of attraction for him had hurt him.
"Can we go back to your wife and her literal disdain for you at the beginning?" Frazier quipped. "Every time you see that, what goes through your mind?"
Doug said he hadn't had any idea that Jamie was so put off by him on their wedding day. "Behind the scenes, I didn't know that was happening in her head," the Married at First Sight star admitted.
"Does it sting a little bit?" Frazier probed.
"It did," Doug confessed, hinting that it didn't bother him now, so many years later.
Jamie opened up a bit more about her fear on the day of her wedding to a stranger. She explained that what she was doing truly hit her at that moment. And when she didn't feel much chemistry with Doug at first, it made her all the more anxious.
"I was really just terrified," Jamie said. "And this was my wedding day. This was something I'd dreamed of. And when I didn't have butterflies, it wasn't that I hated him. It was just that I was like, I legally married you. And I was like, what am I doing? This is something I took very seriously."
But when it came to winning her over, Jamie said, Doug had that on lock. "100 percent his patience, his charm," the soon-to-be mom of two said of what she fell in love with about her husband. He hadn't gotten angry at her about her lack of butterflies; he'd just kept working on their relationship, which had blossomed over time.
Doug's dedication, the Married at First Sight star said, drew her to him and allowed her attraction to grow. "The fact that he never took it personally," Jamie added.
The 'Married at First Sight' couple opened up about struggles they'd had over the years
Still, Doug and Jamie have had their share of struggles over the years. The Married at First Sight couple has been through two heart-wrenching miscarriages, one of which was late-term.
What's more, Doug stood by Jamie's side as she looked for her biological father, whom she'd never known growing up. When she finally found out who he was, she lamented, he had passed away mere weeks earlier.
At one point, when Jamie was pregnant with daughter Henley, the couple even heavily considered divorce. "We were buying a house, and then I lost my job," Doug revealed. "It was one of those, when it rains, it pours. It was just one thing after the other. We weren't connecting at all. I fell into a depression."
They worried they were beginning to drift apart. In particular, Jamie wondered why Doug didn't seem to be working as proactively on their marriage as she was.
"I was seeing a therapist, and I wanted us to both see a therapist. He missed a couple of appointments for couple's counseling…It was a really rough time in our relationship, and I wasn't sure what was going to happen," Jamie told Frazier. "Because I'm working my butt off right now, and I didn't see that he was putting in the same effort. That was really scary to me."
Still, they eventually worked things out—and now the couple says they've never been stronger in their bond. "All of my best memories have been since I married this stranger. It was life-changing," Doug gushed about his wife.