'Married at First Sight': Elizabeth Bice and Jamie Thompson Break Down 'Basic Caucasian Sex'
Elizabeth Bice and Jamie Thompson had a famously volatile, but passionate, relationship on Lifetime's 'Married at First Sight' Season 9. Most notoriously, they argued about their 'basic' sex life during one massive fight. On the Apr. 29 'Married at First Sight: Where Are They Now' special, Beth finally broke down what she meant.
Elizabeth Bice and Jamie Thompson had a passionate—and highly volatile—relationship on Lifetime's Married at First Sight Season 9 in North Carolina. Their major fights often shocked their castmates and left them both doubting the possibility of a future together on more than one occasion.
Still, after some soul-searching, Beth and Jamie decided to stay together. And on the Apr. 29 special, Married at First Sight: Where Are They Now?, they revealed to host Kevin Frazier how they got past their argumentative tendencies…and "basic Caucasian sex," the phrase heard 'round the world (at least among Married at First Sight fans).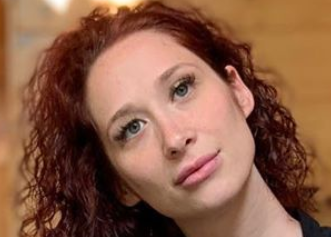 Elizabeth and Jamie famously fought about their sex life
Frazier showed Beth and Jamie clips of their tumultuous eight weeks on Married at First Sight. The couple famously argued about their sex life, as Beth thought Jamie was too pushy about sex and not proactive enough about building an emotional foundation with her.
"Are you, like, a sexaholic?" Beth snapped at her husband in one clip. "We have sex at least once a day. Maybe I should ask Dr. Pepper what a healthy amount of sex is in a week…because I'm just a sex machine. That's what I feel like."
Their arguments about their sex life culminated in one now-notorious Married at First Sight catchphrase. "One of the reasons you guys became so well-known was one fantastic line: basic Caucasian sex," Frazier brought up, making Beth and Jamie cringe in embarrassment.
During the same major argument about sex and intimacy, Beth had accused Jamie of being boring in bed, to many fans' surprise. "You romance me so hard," she said sarcastically at the time. "You just do basic Caucasian sex, and it's like, bam, bam, done. That's it."
The couple seems to have a good sense of humor about it now, though. "The line we can never escape," Jamie quipped to Frazier.
The host asked them if things had gotten better between them—sex included. "Are you still having basic Caucasian sex?" he wanted to know.
Beth assured Frazier that things in the bedroom were a lot spicier now. "We have worked so hard not to do that anymore," she said.
The couple broke down what they meant by that famous phrase
Ever the open book, Beth asked Frazier if he finally wanted to know what she'd really meant by "basic Caucasian sex." The Married at First Sight star broke it down in detail.
"There's a lot of different forms of basic Caucasian sex," she began, as Jamie laughed beside her. "You know, just missionary, there's no rhythm or rhyme to it. And they don't care if you finish, or they're not respectful of their partner."
But Beth wasn't done with her definition. "And then, there's, like, the white T-shirt or the undershirt with the lights off, and you can't see anything. That's basic Caucasian, too. That's weird. And if it's missionary with the shirt on and the lights off, that's extra BCS right there," the Married at First Sight star joked.  
"The trifecta!" Jamie added.
Frazier asked the couple for even more details about how they'd spiced up their sex life. "For people out there who are struggling with basic Caucasian sex, what did you do?" he asked.
"We have incorporated some toys," Jamie admitted. The 35-year-old added that a good sex life was all about getting familiar with one another and getting to know your partner well.
Beth had some advice of her own about how to have more fun in bed with a long-term partner. "Go to a toy shop and have fun with each other," the 32-year-old suggested. "Tell your spouse to pick out something. Foreplay, you know, working on that…not just going straight into the act of it. But I think that comes with staying together and getting to know each other."
The 'Married at First Sight' stars said they're now in a better place
Of course, Jamie and Beth discussed more than just sex on the special. They also reflected on their volatile history as a couple and what they thought of all the fighting they'd done on their season.
Jamie suggested that he and Beth hadn't known how to channel all their excess energy into something positive when their relationship began.
"I think a lot of it is like, we had all this passion," the Married at First Sight star said. "I mean, we're passionate people. We're vibrant people. And so, we didn't know how to channel that and handle that when we first met each other. We knew we liked each other, we didn't know exactly why. And now we've learned how to channel that passion into building a relationship."
Beth added that she and Jamie had worked on being less self-centered in order to build a solid foundation for marriage.
"I also think that we were very—I hate to say it this way, but we were very selfish people," she told Frazier. "We knew we wanted to be married, but I don't think we realized how much we needed to change ourselves to make another person work in your life."
The Married at First Sight couple lives in Northern California now. They say they're happier than ever, but it took some time to get there. In fact, they broke things off at one point entirely, and Jamie moved back to North Carolina during the separation. "It made me realize how much I needed Jamie in my life," she said of their time apart. They're even considering having a child—something both of them initially said they didn't want to do.