'Married at First Sight': Fans Aren't Thrilled That Brandon Reid Seems 'Jealous' of This 1 Thing About Taylor Dunklin
Brandon Reid and Taylor Dunklin argued right away after they got married on Lifetime's 'Married at First Sight.' On the Feb. 5 episode, they clashed yet again, this time about Taylor's activity on Instagram and popularity on social media.
Brandon Reid and Taylor Dunklin hit a rough patch almost immediately after they first married each other as strangers on Lifetime's Married at First Sight Season 10. Taylor's seemingly innocent move of jokingly filming Brandon while he snored set him off, and he spent the second day of their honeymoon in Panama giving her the silent treatment.
On the Feb. 5 episode of Married at First Sight, Taylor and Brandon tried to patch things up with a catamaran trip with the other couples and a romantic dinner. But a tense conversation about Taylor's social media following set a foreboding tone for the rest of their season, and the rest of their marriage.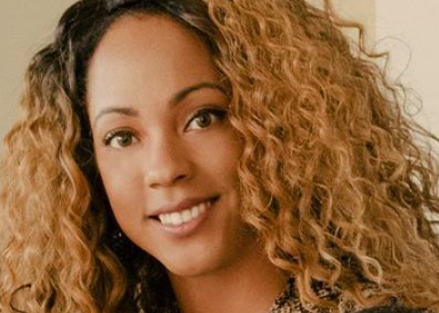 Brandon was uncomfortable with Taylor's 'huge following' on social media
Brandon made it clear that he wasn't happy about Taylor's love for Instagram. "I know Taylor has a large following on Instagram and is constantly posting," he told Married at First Sight producers. "It's a little bizarre."

At dinner, Taylor snapped a picture of her colorful cocktail, and Brandon's dislike for Instagram came up again.

"I do take lot of pictures of my food," he admitted, "but I mostly keep that to myself."

But Taylor said she enjoyed photography and connecting with friends and family on social media. "I love my social media because that kind of is my outlet," she explained to Lifetime producers. "I don't really have any privacy. I post my life all the time."

Brandon explained that he was a "private person" who didn't like to seek a lot of attention from others. "You have a huge following," he began, seeming to almost chide her for her social media presence.
"I don't really have a huge following on social media," Taylor pushed back. "It's weird that people keep saying that because there's a lot of my friends who have more followers than me." She added that it was "normal" among her friends to take pictures of food and travel and post them to Instagram.
The 'MAFS' groom thought social media mavens weren't 'real people'
In a conversation with MAFS producers, Brandon was much harsher about how he felt about social media.
"I tend to stay away from females who have large social media followings," he said straightforwardly, "because they're living for likes."

He even went so far as to say, "They're not real people. That's not something that I look for. I want someone who is not just concerned about getting attention."

Brandon told Taylor that he knew "a lot of IG models" who seemed "stuck up" and "pretentious." The Married at First Sight star said he didn't want a wife to be "shaking her a** for likes."
Taylor insisted, "I definitely don't do that," and Brandon agreed. They seemed to end the conversation there for now, but fans thought Brandon wouldn't let it go in the future.

Taylor told Lifetime producers she had had problems with exes feeling put off by her social media following in the past. "Jealousy has been a problem in my past relationships," she confessed, "because I do get a lot of male attention from my social media."
Many fans thought Brandon was being too picky
While some Married at First Sight fans agreed that they wouldn't want a partner who was too focused on social media, others thought Brandon seemed insecure and controlling. "Oh lord here Brandon go about Taylor's Instagram," one Twitter user wrote during the episode. "Just say you're jealous your wife is more popular than you."
Another fan thought that Brandon was concerned that Taylor's looks would draw her away from him. "Brandon is super insecure that Taylor is beautiful and has a social media following. Boy bye," the fan wrote.
An MAFS viewer agreed, writing in response, "You could see him steaming at dinner but trying to keep it together. Taylor needs to get away from him."