'Married at First Sight': Fans Don't Believe That Michael Is Really Taking Meka To Jamaica
Michael Watson and Meka Jones had an iffy, at best, start to marriage on Lifetime's Married at First Sight Season 10.
After spending most of their honeymoon in Panama in separate hotel rooms, Meka and Michael tried to make amends. But they never really hit their stride, due to ongoing trust issues that left Meka unwilling to believe just about anything Michael had to say.
On the Mar. 11 episode of Married at First Sight, "Anniversaries and Secrets," it was clear just how deep the couple's lack of trust went. Even Michael's thoughtful anniversary gift to Meka didn't bring them together, as Meka (along with many Married at First Sight fans) didn't fully believe her husband's story.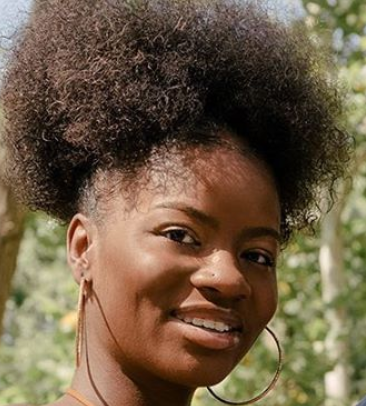 Meka and Michael have struggled with trust issues throughout their marriage
Michael and Meka first had marital issues on the plane ride to their honeymoon destination. Meka claimed her husband gave her an ultimatum that if she didn't have sex with him during the honeymoon, he wouldn't be "into the marriage." She was turned off by the alleged ultimatum, but what really bothered the Married at First Sight star was Michael's unwillingness to own up to what he said when cameras were rolling.
After the couple returned to Washington, D.C., their issues with trust, honesty, and secrets continued. Michael initially claimed he had just recently scored a new job as a school principal. But shortly before he was supposed to begin his new job, he claimed to have jumped ship and chosen another position, all without telling his wife. Both Meka and most Married at First Sight fans thought Michael's story seemed fishy at best.
Finally, Meka debunked Michael's claim that he was a yoga teacher on the side after an especially awkward visit to the yoga studio where he claimed to work. Michael asked his wife to accompany him to a class, saying he'd already paid for it. When Meka arrived after a long car ride, she found out that not only did Michael not teach at the studio, but he didn't pay for the class, either.
Michael gave his wife a lavish anniversary gift
After the Married at First Sight couple's most recent disagreement, they still agreed to continue to work on their marriage. During a day cruise to celebrate their month of marriage, Michael and Meka sipped drinks and talked about their potential future together.
Meka gave Michael a nice shirt and tie as a one-month anniversary gift. But Michael's gift was much more lavish.
He announced that he'd gotten them two round trip tickets to Ocho Rio, Jamaica. "And then, we'll do the dolphin discovery as an anniversary slash honeymoon gift that we never really go to enjoy," he said, as a nod to Meka's love of dolphins.

"That's really nice and really thoughtful," Meka told her husband, but she looked skeptical.

Meka told TLC producers that she wasn't sure the trip to Jamaica would really end up happening, given Michael's history of dishonesty. "Michael's anniversary gift to me was an amazing gesture," she said, "but honestly, I hope it's not too good to be true."
Fans didn't buy Michael's story
Most Married at First Sight fans didn't buy Michael's story, especially because of his lackluster history when it came to telling the truth. Many viewers took to Twitter during the episode to express their skepticism about Michael's latest big promise. Some wondered how he could afford it, given his sketchy career status.
"Can we fast forward to Meka finding out that Michael lied about the trip to Jamaica?" one Twitter user wondered. "Nah! He's lying! I need to see a bank statement!" one fan agreed.
Another viewer joked, "Are Michael and Meka going to have to sit through a timeshare presentation during their trip to Jamaica?"
Yet another added, "Can see Meka showing up to the airport to check in only to find that the reservations don't exist."