'Married at First Sight': Fans Flood Zach Justice's Social Media With Criticism; He Claps Back
Mindy Shiben and Zach Justice never seemed to have a solid marriage after they were matched by the three experts on Lifetime's 'Married at First Sight' Season 10. Zach admitted he wasn't attracted to Mindy, leading some viewers to call him shallow. On Zach's Instagram, some 'MAFS' fans recently called him out for allegedly being 'egotistical.'
Zach Justice and Mindy Shiben struggled with their marriage from the very beginning on Lifetime's Married at First Sight Season 10.
Mindy, a 34-year-old figure skating coach, was drawn to Zach right away on their wedding day. Meanwhile, 33-year-old Zach, a personal trainer and fitness model, wasn't as smitten. He let Mindy know he wasn't attracted to her and didn't feel chemistry, which he admitted left him unsure as to what to do.
Some Married at First Sight fans thought Zach seemed egotistical and self-absorbed, while others felt he was just unfortunately stuck in a situation where he didn't feel chemistry with his partner.
Either way, fans of the show haven't been shy about their opinions on Zach's Instagram. But the Married at First Sight star wasn't afraid of defending himself, either.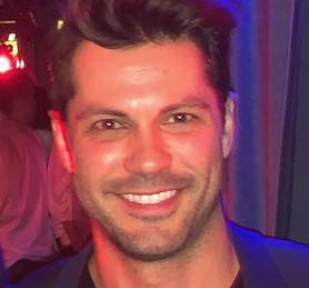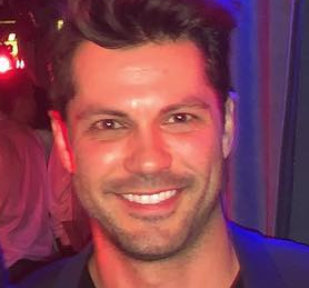 Zach told Mindy he wasn't physically attracted to her
At first, Zach's sweet wedding vows to Mindy earned him some fans on Married at First Sight.
But on their honeymoon in Panama, Zach's energy seemed to shift. He admitted he felt "nothing" during his first kiss with Mindy and even told his fellow grooms he was having to "build" and "search for" an attraction for the first time in his life.
Meanwhile, Mindy told Zach she was turned off by what she thought was his assumption that anyone would be attracted to him. He asked her for guidance on what to do about his lack of attraction to her, but, as she pointed out, he never suggested she might not be all that into him in the first place.
'Married at First Sight' fans frequently comment on the reality star's Instagram
On Zach's Instagram, @thecasualathlete, he posted about his love for his family in a screenshot from his wedding to Mindy on Married at First Sight.
Many Lifetime viewers took to the comments to call Zach out for what they called his "shallow" and arrogant attitude. Some suggested the Season 10 star only joined the show to build his modeling career or to land in the spotlight.
"I really liked you first episode then cringed with how shallow you are and how into yourself you are!" one Married at First Sight fan wrote. "So disappointed!"
"Then maybe [your family] should be honest with you and tell you that are too egotistical, selfish, and shallow," another Instagram user wrote to Zach. "Don't worry you will find someone you're attracted to…for a week or a night or maybe even a few months. That scenario seems exactly right for you. I guess you just needed more ego boosting in TV to go along with that massive shallowness. Well done!"
But Zach wasn't having it and wrote back to the critic, "You mean to tell me you got this wildly accurate perception and prediction all based off of a reality tv show?" He added sarcastically, "That's brilliant."
Many viewers think he went on the show for fame, while others support him
The most common critique of Zach, besides jabs at his alleged preoccupation with looks and appearance, was that he didn't really want to be there in the first place. Under one of Zach's Instagram posts, one critic commented, "It's a shame when people like you fake their way onto MAFS."
Mindy, for her part, seemed to agree at some points. She even told the Married at First Sight expert Dr. Viviana Coles that Zach didn't feel comfortable using terms like "husband" and "wife" yet. The 34-year-old also called him out for taking off his ring on the honeymoon. (He claimed it was an accident, but most fans didn't buy it.)
Still, Zach has some supporters. One Married at First Sight viewer argued that his critics were just jealous of his good looks.
"It's pissing me off that everyone's being so critical of you and mean because you're hot," the Instagram user argued. "If you said everything exactly like you did and acted the same way but weren't gorgeous, guarantee people would be nicer to you and more understanding." (Zach liked the comment, by the way, indicating he's inclined to agree.)
Another supporter chalked it all up to chemistry, saying Zach didn't have any more control over it than Mindy did. "Team Zach here!" the commenter wrote. "I'm sorry you didn't get a match you are attracted to and vice versa. It is not your fault nor hers. You can't make attraction happen if it's not there at all pheromones are the culprit and lack [thereof]."