'Married at First Sight': Fans Predict The Endings For These Two Couples
Every season, Lifetime's Married at First Sight fans scramble to predict which couples will make it and choose to stay together, or break things off, on Decision Day. On MAFS Season 10, there are two couples that most viewers seem to believe will make things work in the end…at least so far.
Katie Conrad and Derek Sherman had a bit of a rough start, due to Katie's ex-fling landing in her texts just before her wedding day to proclaim his love for her. While Derek doesn't know about the ex yet, Katie admitted it made her have "cold feet" about her choice to film Married at First Sight.
But after Katie and Derek laid eyes on each other, that all seemed to change. They were one of the first couples to get intimate with each other on their honeymoon, and they gushed about having "everything in common."
Jessica Studer and Austin Hurd seemed to have a picture-perfect love story. Despite concerns about Jessica's tendency to compare herself to her already-married twin sister and Austin's somewhat overinvolved mom, the couple hit it off right away and said they couldn't believe their luck in finding each other.
On the Feb. 5 episode of Married at First Sight, Jessica and Austin enjoyed a romantic, private candlelit dinner, while Katie and Derek talked about their future on a date to the Panama Canal.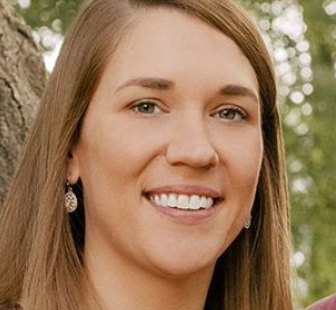 Katie and Derek had an ultra-romantic honeymoon
Near the end of their honeymoon, Katie decided to take Derek to the Panama Canal to "make him feel special." As a systems engineering grad student, the canal was right up Derek's alley.
On their date, the young couple discussed Derek "adopting" Katie's dog and moving in together over champagne and ceviche.

Derek, who says he's never been in love before, admitted he had a "crush" on his wife. "I can't say I'm in love yet, but so far, you know, she's my perfect match," the Married at First Sight star raved. "I definitely have a crush on her, and at least for me, that's something that hasn't happened in the past three years."

Katie, for her part, seemed to agree with Derek's hope for the future. "I'm glad it's you," Katie confessed to Derek as they toasted their marriage.

The 26-year-old admitted to Lifetime producers that she had been worried about her choice to appear on the show. "I had so many doubts…will I be into this person? Will the chemistry be there?" she shared. "Having him now and knowing that all of that is there, like, this is a dream."

Derek even went so far as to say Katie was the first woman he'd ever felt this way about. "I am attracted to Katie on all fronts, emotionally, physically and mentally," he gushed. "I don't think I've ever connected with anyone in this way, so I'm very hopeful for the future."
Jessica and Austin said they felt 'natural' and 'comfortable' together
Meanwhile, Jessica and Austin talked about their future together, from dogs to kids.
"It's crazy to think that I met Austin only five days ago because everything feels so comfortable and natural," Jessica revealed to Lifetime producers.
Austin and Jessica, both of whom had never lived with significant others before, discussed getting a dog together over breakfast. Later, they walked hand-in-hand around the city while discussing religion and future children.
"Are you religious?" Jessica asked Austin. The MAFS star explained that he "grew up going to church" but wouldn't describe himself as "actively devout."  

"I grew up Catholic," Jessica shared, adding that she really only went to church for Christmas and Easter now. Still, the couple said they'd like to raise their children in the church and go to Sunday school to help them learn core values.
Many MAFS fans took their deep discussion as a sign that they were future-oriented and ready for a commitment with each other.
Fans predict the two 'MAFS' couples could go the long haul
MAFS viewers flocked to Twitter while the episode aired to predict that Austin and Jessica would stay together, as would Derek and Katie.
"Austin and Jessica are so perfectly matched it's sickening," one Twitter user wrote. "I'm totally here for it! The hope of the season."
Another fan thought it was adorable that the couple called humor their "love language." "Cheers to humor, Jessica and Austin!" they wrote. "Humor will help keep the relationship going!"
Married at First Sight viewers also thought Katie and Derek seemed to have great chemistry with one another. "Derek & Katie are just too freakin cute!" one fan wrote on Twitter. "Good job experts." Others thought they seemed mature and ready for marriage, despite their young ages.
"Everyone had reservations about Derek and Katie because of their age but they're the ones talking about what comes next and planning ahead while the so-called mature couples are having temper tantrums and demanding sex," a Married at First Sight fan argued, comparing them to Michael Watson and Meka Jones. "Irony is strong this season."