'Married at First Sight': Fans Sound Off About Brandon Reid's 'Toxic' Behavior With Taylor Dunklin
Taylor Dunklin and Brandon Reid seemed to hit it off right away after their wedding on Lifetime's Married at First Sight. But the Season 10 couple's early excitement quickly turned into a rollercoaster of epic proportions on their honeymoon in Panama, where Brandon gave Taylor the silent treatment as early as their third day of marriage.
Claiming the cameras and lack of privacy during filming gave him anxiety, Brandon blew up on the couple's final day of their honeymoon. After exploding at Lifetime producers, his castmates, and his wife, he refused to move in with Taylor when they arrived back in D.C.
On the Feb. 12 episode of Married at First Sight, "New Wife, New Life," Brandon tried to patch things up with Taylor during a couple's counseling session with Pastor Cal Roberson. But many fans weren't convinced by his apology and took to Twitter to voice their concerns about Brandon's behavior.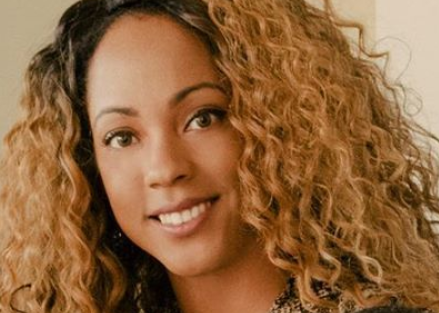 Brandon cursed at producers and argued with his wife
While Taylor said she saw why the three Married at First Sight experts had matched her with Brandon, she admitted he could be "abrasive and very rude" with production staff. After his infamous honeymoon blowup, Taylor had to pack Brandon's suitcase for him, while he cursed out the crew and refused to sit next to her on the bus to the airport.
After showing up to Taylor's session with Pastor Cal with flowers and an apology, Brandon tried to explain himself. "This is a new level of vulnerability for me," he told Pastor Cal about his anxiety around filming. Still, he admitted he had to "man up" and be accountable for what he'd done. And while Taylor accepted Brandon's apology, the couple ended their second week of marriage on very shaky ground.
Some 'Married at First Sight' fans worried about Brandon's behavior
While Taylor might have accepted Brandon's apology, Married at First Sight fans weren't so ready to forgive.
Many viewers were shocked at Brandon's explosive behavior after less than two weeks of marriage. "Wait what, Brandon was on the bus and cussed out everyone including Taylor and said he didn't want to sit next to her," one Twitter user wrote. "His *ss has got to go!!"
Other fans didn't exactly take Brandon's apology as sincere, claiming he still seemed too full of himself to be genuinely remorseful. "Seeing Brandon rocking back on that damn sofa, with all this bravado, and toxic masculinity and entitlement to understanding and forgiveness has got me ALL THE WAY f*cked up. ALL THE WAY!" wrote one viewer.
Another agreed, adding that Pastor Cal shouldn't have advised Taylor to stay in her new marriage after that level of disrespect. "Pastor Cal does not give good advice in my opinion," the Married at First Sight fan argued. "Brandon is clearly a toxic person and should have been removed from the experiment once he went off on the producers and his wife like that. What's with him and giving these toxic men multiple chances?"
Others were confused about why he signed up for the show in the first place
Brandon's claims that he was too introverted and private to enjoy appearing on the show also confused many Married at First Sight viewers, who thought he should have avoided reality TV if he was not ready for attention. Taylor's husband also wasn't happy about the number of followers she had on Instagram, making some fans wonder if he was ready for the spotlight.
"If you're a private person why the HELL did you sign up for a show Brandon," one Twitter user asked.
Another agreed, saying that the cameras were no excuse for Brandon's behavior. "Brandon you signed up for a TV show," the Twitter user pointed out. "Of course cameras are gonna be around you 24/7. What the hell u think you signed up for?"