'Married at First Sight': Fans Sound Off On Taylor Dunklin's 'Single Woman' Instagram Post
Taylor Dunklin and Brandon Reid of Lifetime's Married at First Sight Season 10 never seemed to get their marriage off the ground. Brandon's moody, introverted personality put him at odds with the Lifetime production crew, culminating in an explosive blowup. Meanwhile, Taylor's love of social media turned Brandon off.
After a tumultuous honeymoon in Panama, Brandon and Taylor returned to Washington, D.C., and attempted to reconcile. But on the Feb. 26 episode, "The 'L' Word," it became clear that the couple's issues with respect and trust weren't getting any better. After Taylor posted an Instagram story about being single and finding the right man, Brandon was infuriated and moved out of the apartment they shared.
Married at First Sight fans took sides on social media as they sounded off on the controversial Instagram story.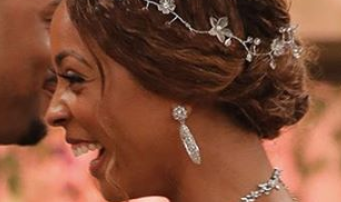 Taylor seemed to take revenge on Brandon with a snarky Instagram post
Although Brandon and Taylor moved in together after their honeymoon blowup, they didn't seem to be making any progress in their relationship on the latest episode.
Both accused the other of not putting in enough effort or taking initiative to spend quality time together. Brandon claimed Taylor had a "bad attitude" and gave him "negative energy," while Taylor was frustrated because Brandon so often isolated himself with nothing but his Xbox.
But Taylor seemed to take things to a different level with an Instagram story in which she referred to herself as a "single woman." The Married at First Sight star said she was looking for a man who was "over 6'3", has a job, never been to jail or, you know, isn't gay." She added sarcastically, "I feel like I have the most minimum f*cking requirements and not a soul meets them. So I guess I'll just be single forever and ever and ever."
In response, Brandon moved out of the couple's apartment while Taylor wasn't home. "I need to protect myself," he told Lifetime producers. "I can't stay in this house with her. At this point, it just feels like we can't bounce back from this, and our marriage is over with."
Some 'Married at First Sight' fans thought Brandon's reaction was hypocritical
Taylor's post got Twitter talking, with many viewers separating into Brandon vs. Taylor camps. Some Married at First Sight fans thought Brandon shouldn't be so angry, given the fact that he cursed his wife out on their honeymoon in front of their castmates and the production crew.
"Brandon is talking about married expectations when you have acted an a** SEVERAL times," one Twitter user argued, appearing to claim he was being hypocritical by making demands of Taylor about showing respect.
"He's a whole mess and got the nerve to be mad over a post," another viewer agreed.
Others thought Taylor was in the wrong and wanted attention
However, many Married at First Sight viewers could see why Brandon felt so disrespected. Some fans wondered if Taylor had signed up for the show for the right reasons, especially after Brandon revealed she had tried to appear on other reality shows before Married at First Sight.
"REALLY! Taylor has tried to be on other shows," one critic wrote. "Looking for reality TV fame and not true love is what messes this show up."
Another fan thought Taylor's post was beyond the pale, no matter what Brandon did on their honeymoon. "I can't believe Taylor did that & now is acting like she did nothing wrong or like that wasn't about Brandon," they wrote on Twitter. "You're dead a** wrong Taylor. Brandon's issues aside, you are married, not single. I would have left too!"
Many viewers could see both sides of the argument
Most Married at First Sight fans ultimately seemed to think both Taylor and Brandon were in the wrong in terms of their struggling marriage. Many viewers thought Taylor's behavior was immature and petty, while Brandon had a temper and was disrespectful. Overall, several critics pointed out that both of them didn't seem ready for the commitment of marriage.
"Taylor take out all your extensions, get off of all social media, & truly focus on your marriage with Brandon internally & externally," one Twitter user declared. "Brandon, please stop being uptight with the cameras & playing XBox. Both of you need to grow up & give it your all. Love."
Another viewer agreed, writing, "While Brandon's an a**hole, Taylor also has a lot of growing up to do. Teenage tendencies."