'Married at First Sight': Fans Speculate About Whether Katie Conrad Went On a Date With Zach Justice
Derek Sherman and Katie Conrad struggled in their marriage ever since their honeymoon on Lifetime's Married at First Sight Season 10.
Although the couple seemed to have some chemistry and passion when they first met, things between them quickly seemed to fall apart after they returned to Washington, D.C. The 26-year-olds seemed to fight at every turn—over Derek's dreams for the future, his romantic history, his refusal to say "I love you" so early in the relationship, and what Katie saw as a lack of initiative on his part in the bedroom.
On Decision Day, Derek and Katie chose to stay together rather than get a divorce. Still, both admitted to having major doubts about their future together.
And it looks like those doubts might have been well-founded. On the upcoming reunion episode (Apr. 22 on Lifetime), Derek accuses Katie of cheating on him with her ex. And at least according to @mafsfan, one popular Married at First Sight fan account on Instagram, Katie might even have gone on a date with her castmate Zach Justice, Mindy Shiben's husband.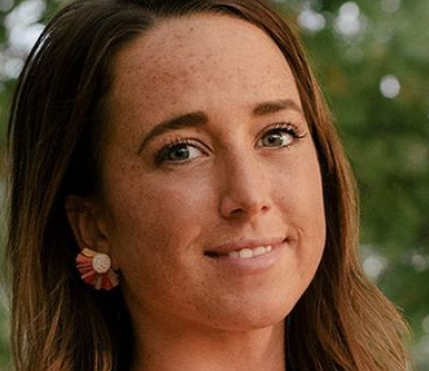 One 'MAFS' spoiler Instagram suggests that Katie went on a date with her castmate Zach
In the sneak peek for the upcoming Married at First Sight Season 10 reunion episode, host Kevin Frazier reveals that two cast members from different marriages entertained the idea of being "more than friends" after Decision Day. Fans speculated wildly about which two castmates Frazier might have meant.
The Instagram fan account @mafsfan—which often releases spoilers and behind-the-scenes gossip—claimed in a recent post that the two culprits were Zach, who infamously never moved in with his wife Mindy, and Katie. (Notably, Zach also had a secret "friendship" with Mindy's friend, Lindsay, which ultimately ended their marriage after he lied about it.)
No one from the show has confirmed this claim. But many fans weren't surprised about the alleged spoiler. One Instagram user commented, "This would serve her right for acting the way that she did with Derek." Another agreed, writing, "I don't think they match but I could totally see them both being backstabbers and uncaring like that."
Derek claims Katie cheated on him in the sneak peek for the reunion episode
That's not the only drama between Katie and Derek that will likely go down on the Apr. 22 reunion episode. In the sneak peek, a very displeased Derek accuses his wife of being unfaithful to him with a former fling who ghosted her—only to reappear just before their wedding and declare his love, sending Katie spiraling shortly before she walked down the aisle.
"Katie kind of confesses to me how she had an affair with her ex about a week ago," the Married at First Sight star reveals to Frazier in the preview. In another clip, however, Katie declares, "That's not true," so there might be more than one side to the story.
The young man recently said he had always felt like he was in a competition with Katie's ex
In a recent interview with In Touch Weekly, Derek said he'd always tried to "drink the Kool-Aid" and throw himself fully into the experiment during the course of filming for Married at First Sight. Still, he admitted that Katie's lingering feelings for her former hookup had sometimes left him feeling insecure.
"Katie's feelings for her 'ex' still played a major role in our marriage," Derek said. He added, "I felt like…I was constantly being compared to him."
The Married at First Sight star also explained that his constant fights with Katie and the pair's very different senses of humor had often led him to have "doubts in his heart" about their relationship. We'll just have to tune in to the reunion episode to see if the couple overcame those doubts or ultimately broke up.