'Married at First Sight': Fans Think It's Really Weird That Michael Lied To Meka About Teaching Yoga
Meka Jones never really grew to trust Michael Watson after they married on Lifetime's Married at First Sight Season 10. Meka and Michael didn't even spend most of their honeymoon in Panama together, much less sleeping in the same bed, after Meka claimed Michael gave her an "ultimatum" demanding honeymoon sex and lied about it later.
Meka and Michael tried to make amends after their disastrous honeymoon. Still, Meka suspected her husband lied about things both big and small, from his alleged new job as a principal (and sudden shift to a different job without prior notice to his wife) to the mileage on his car.
On the Mar. 4 episode of Married at First Sight, "I Want You To Want Me," Michael's alleged lies got even weirder. His wife accused him of lying about being a yoga teacher and signing up for a couple's yoga class.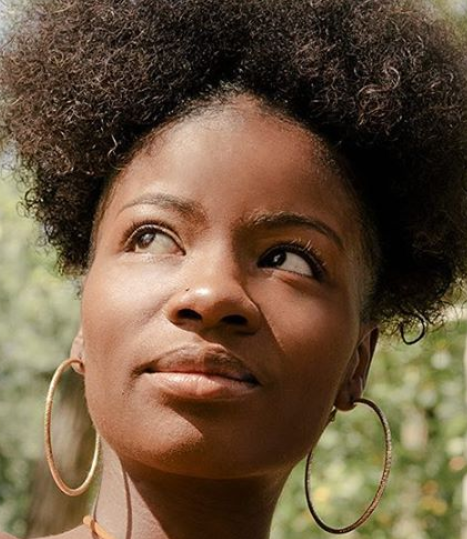 Meka and Michael argued over dinner about a yoga class gone wrong
During a dinner date, Meka called Michael out for making plans with her to go to a yoga class at a studio, where he claimed he taught yoga several times a week. But when Meka arrived, not only was the class not paid for, but she was also told that the only "Michael" who worked there was a part-time janitor.
"You invited me to a yoga class, said that you were a yoga teacher," Meka said angrily. "A lot of what you told me turned out not to be true."
Meka added that she felt taken advantage of, especially since she'd set aside her evening for a class that he supposedly knew would never happen. "We could not do the yoga class, which was disappointing to me, because I drove there and was trying to be there for something that was so important in your life," she said. "So I took my time to go there just for you to not even really be a yoga teacher."
Michael didn't refute any of Meka's claims. Instead, he accused Meka of communicating poorly with him afterward, accusing her of being "unproductive" by starting the conversation with, "It's a waste of time."
"You didn't create the condition for having the conversation," the Married at First Sight star told his wife. "You started off with a comment that isn't leading to a conversation that's going to be fruitful for anybody."
But Meka didn't back down and defended her comments. "You could have been like, 'I shouldn't have brought you here knowing I didn't have the plans in place,'" she told her husband, explaining why she still struggled with major trust issues with him. "'I shouldn't have brought you here knowing that I was cleaning here and I wasn't a yoga teacher and I didn't have the class paid for. I shouldn't have put you in that position.'"
"That was the time for you to understand, like, yes, that was a waste of my time," Meka continued. "Do I still feel it was a waste of my time? 100 percent. I drove there for plans that were never even in place. I would never have put you in that position."
Michael accused Meka of talking too much about their marriage with other people
Still, Michael didn't defend himself in terms of the "yoga teacher" lie. Instead, he changed the subject to Meka's choice to talk about her marital troubles with her Married at First Sight castmate, Taylor Dunklin.
"It's just the entirety of everything and how you handle certain situations, especially when it deals with our direct marriage and who you tend to talk to," Michael said, visibly irritated.
The education specialist added that he felt betrayed every time Meka went outside the marriage for advice. "We're supposed to be figuring our stuff out," he said. "We're supposed to be a team. How you gonna be a team and tell people our stuff? I understand you want to vent, but yet again, we find ourselves in these situations where something happens and it's, 'I gotta tell somebody.' Why?"
Meka wasn't impressed with Michael's retorts, especially because she felt she had a right to ask for advice from a friend who was going through similar issues. She also defended herself by telling Michael that she didn't share "everything" about their conflicts with others.
"They still know too much they don't need to know," Michael pushed back, ending the conversation without any resolution yet again.
Fans of 'Married at First Sight' were confused about Michael's suspected lie
While some Married at First Sight fans weren't sure at first who was in the right about the couple's honeymoon argument, most viewers were surprised at Michael's elaborate (alleged) lies.
Many fans took to Twitter to wonder why on earth he would lie about something so seemingly inconsequential. Several viewers also pointed out that Michael never explained the misunderstanding or denied lying about the yoga class.
"He lied about the sex comment, wasn't clear about the job situation and now he's lying about being a yoga teacher?!!!" one incredulous Twitter user wrote during the episode.
"He's a pathological liar. Why would he lie like that?" another critic agreed. "Then he blames Meka for his lies backfiring on him."
Another Married at First Sight fan joked, "Michael's resume: Personal Trainer, Grocery Bagger, Superintendent, Yoga Instructor, Photographer, Janitor, Professional Fabricator…a modern day Renaissance man!"