'Married at First Sight': Jamie and Doug Just Welcomed a Son and Fans are Thrilled
The thought that couples who marry on Lifetime's Married at First Sight quickly divorce have sometimes been proven untrue. Various couples who married on this reality show have gone on to have happy lives, including having healthy offspring.
One of the most celebrated is Jamie Otis and Doug Hehner, both on the show's first season in 2014. In the six years since they took part in this crazy reality show concept, they managed to beat all odds of having a generally normal life.
Sometimes the stars all align perfectly for couples who meet on reality shows. Otis and Hehner may be the greatest example of this, especially now after Otis recently gave birth to their second child.
The sometimes painful journey of Jamie Otis and Doug Hehner
Out of all couples that married in the show's first season, only Otis and Hehner managed to stay together. There may be a good reason for that after going through a few health challenges.
When couples go through emotional moments together, they frequently stay together since they need each other to survive. In 2016, Otis and Hehner were expecting their first child. Unfortunately, tragedy struck when complications arose.
At 17 weeks, Otis suffered a miscarriage, causing considerable emotional distress for her and Hehner. Woman's Day did an in-depth interview with the couple in 2016 about how they dealt emotionally with the situation.
Said Otis, begrudgingly: "People in my life tried to console me by saying things like, 'At least you know you can have a baby.' There was no empathy in it whatsoever."
A successful birth occurred in 2017
The two never hesitated to try another pregnancy. Otis finally gave birth in 2017 to a girl the couple named Henley Grace. After going through the turmoil of how to deal with losing one's first child, the reality of it brought them closer together than ever.
Not many other couples from Married at First Sight have anything really comparable in life experiences. Along the way, though, Otis and Hehner continued being in the spotlight thanks to successfully having children.
This last year, they took things even further when Otis became pregnant again, this time with a boy. Giving birth to Hendrix Douglas this last May 13 was a big media event. NBC's Today covered the story of the birth while announcing the couple appearing on a new Married at First Sight spinoff show.
During the Today profile, it was revealed Otis went through more health challenges while pregnant with Hendrix Douglas.
The happiness of having children masked some major health risks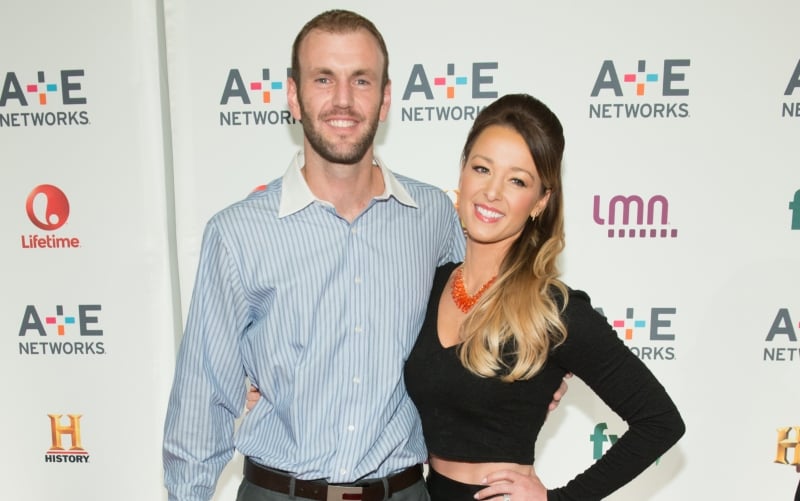 According to Today above, Otis revealed she had two other miscarriages when trying to conceive their second child. Plus, she was diagnosed with possible early signs of cervical dysplasia. Unfortunately, this initially seemed to show an early sign of cancer.
Because the couple was used to being in the public eye, Otis shared her concerns about this on her Instagram account back in December. Since then, it appears she developed a clean bill of health. Fans should be happy about this considering Otis and Hehner seem like the most normal reality show couple in history.
Whether anyone can repeat what Otis and Hehner managed is another thing. Married at First Sight continues, albeit with far too many of the marriages ending in disaster.
What makes this more ironic is Otis also once competed on The Bachelor, a show with often worse outcomes in dating and marriage.
Jamie Otis and Doug Hehner still have a normal life
Despite the two being showcased on upcoming Married at First Sight: Couples' Cams, the couple seems to have a normal life most of the time. Otis still works as a registered nurse at Columbia Presbyterian in New York City. Hehner works as a business development manager, if once facing unemployment.
Recently, Otis was diagnosed as negative when tested for COVID-19, making their life journey all the more real. The above reality show will look at their time in quarantine, proving themselves no different from many other average couples.
Somehow that seems refreshing when so many reality show couples still never come out looking normal.