'Married at First Sight': Jessica and Austin Are Enjoying Wedded Bliss on Instagram
Lifetime's Married at First Sight Season 10 ended with four out of five couples getting a divorce. But the one remaining couple—Jessica Studer and Austin Hurd—will go down in Married at First Sight history as one of the fans' favorite pairs ever.
Jessica and Austin seemed perfectly matched right from the beginning, with similar personalities and values and great communication skills. Now that they've made their Instagram pages public post-Decision Day, the couple has continued to charm fans with cute posts about one another and their time on the show that brought them together.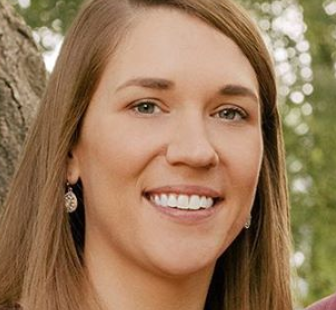 Austin and Jessica quickly became fan favorites on Season 10
Married at First Sight Season 10 was one of the most dramatic seasons of the show so far.
From Zach Justice's refusal to move in with Mindy Shiben at all and his possible emotional affair with her friend Lindsay to Brandon Reid and Taylor Dunklin's arrests and protective orders against each other—as well as Katie Conrad's explosive fights with Derek Sherman and Michael Watson's constant lies to Meka Jones—there was certainly no shortage of tumult and upheaval.
Through it all, Jessica and Austin stayed calm, cool, and collected, even when they had relationship issues or communication problems. Their respectful attitudes towards each other, even in conflicts, as well as their shared commitment to both their marriage and the experiment, won the hearts of many Married at First Sight fans. Viewers were rooting for them to say "yes" on Decision Day, and Austin's profession of love to Jessica made fans get a little mushy.
The couple is still going strong and often posts about their relationship on social media
While Married at First Sight cast members usually keep their Instagram accounts private while the show airs, they're free to open them up to the public again after the reunion episode. Jessica and Austin's Instagram accounts reveal that they're still going strong and seemingly very happy together.
Austin joked in one post, "I don't know how to Instagram. Jess is teaching me right now." He's shown off his many adventures with his wife, from baseball games to trips to Universal Studios and brewery dates, as well as hanging out with his nieces and revealing his quarantine haircut.
Jessica seems like a fan of the cut, too, writing under one post: "Wooooo check you out and that new 'do."
Jessica gushed about the experience that brought her a host of new friends, as well as the love of her life, in one recent post. "It's official… we're still together," she wrote in a sweet caption.
The Married at First Sight star added that she hoped any trolling of her castmates would stop, too. "I am extremely grateful for meeting Austin, the amazing production team we had, AND the great friendships that came from this experience," she wrote. "We all went through this crazy experience that was extremely stressful at times…but NO one signed up for all the online negativity. Only love here!" 
'Married at First Sight' fans can't get enough of watching Austin and Jessica's love unfold
Of course, now that Jessica and Austin are able to show off their love on Instagram, they're getting plenty of supportive comments from admiring fans. On a show where many marriages are plagued with drama, fights, and tears, the easygoing couple was a breath of fresh air for many viewers.
"You and Austin are my all time favorite couple," one Instagram user wrote to Jessica. "I love how you listen to and respect each other. The love between the two of you is so precious and beautiful."
Plenty of viewers said they couldn't believe how much they admired a reality show couple. "You guys are my fave reality show couple!" one fan wrote. "Such sweet, down to earth people. Wish you guys nothing but the best!" Another agreed, writing: "My all time favorite MAFS couple! Your marriage will last because you make each other laugh! That's the key! Your personalities are so compatible!"
Many Married at First Sight fans seem to think Austin and Jessica are soulmates and will make it for the long haul, no matter how unconventional their meeting happened to be.
"Jess, as I told your husband, I am old enough to be your mom," one commenter gushed. "But I just love you two. Such class you both have. So sweet to each other. I have watched since the first season and you guys are my favorite! I wish you all the happiness this life has to offer. You were meant for each other."