'Married at First Sight': Jessica Says It 'Crushes Her Heart' When Austin Doesn't Say 'I Love You' In Sneak Peek
Austin Hurd and Jessica Studer immediately became close on Lifetime's 'Married at First Sight' Season 10. But on the Apr. 1 episode, 'Fight or Flight,' problems arise between the couple because of Austin's refusal to tell Jessica he loves her at this point in their marriage.
Jessica Studer and Austin Hurd hit it off right away on Lifetime's Married at First Sight Season 10, but the newlyweds have had one major issue. Although both Austin and Jessica are happy they were matched, Austin hasn't been ready as of yet to reciprocate Jessica's profession of love.
In a sneak peek of the Apr. 1 episode of Married at First Sight, "Fight or Flight," from PopCulture.com, Jessica tells her castmates that she's heartbroken that her husband won't say the three little words yet.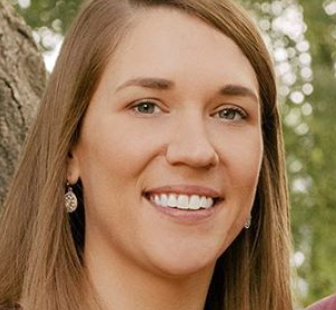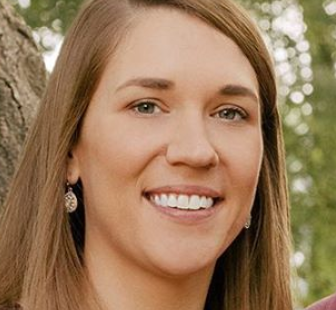 Meka grills Jessica about her feelings for Austin
On the Apr. 1 episode, the Married at First Sight couples (except for Zach Justice and Mindy Shiben, who already broke things off) head off on a final romantic getaway just before they have to face the music on Decision Day.
Over dinner, Meka Jones (Michael Watson's wife) jokes with Jessica about almost saying "I love you" casually at the table. "Was that the L word about to come out?" she asks her castmate.
Derek Sherman, Katie Conrad's husband, joins in on the good-nature ribbing. "Has the L word come out for you at all?" he asks Meka. ("No," she says flatly, without a hint of a smile.)
Jessica comes clean about how she feels about her husband. "I have told Austin I love him," she admits, clearly a little embarrassed.
The other Married at First Sight couples explode into clapping and squealing. "Aww, that's so cute!" Meka exclaims.
"Y'all are so cute," Derek agrees.
Jessica explains that she thought Austin would be the first to say 'I love you'
That's when Meka wants to know who said the three little words first. "Did you win the bet?" she asks Jessica, referring to Jessica's "bet" with Austin that he would proclaim his love first.
"No, I didn't win the bet!" Jessica confessed.
"Did he say it?" Meka wonders.
"No!" Jessica says, obviously upset, as Austin blushes alongside her.
In the sneak peek, Jessica tells Married at First Sight producers she was surprised that Austin didn't say "I love you" before she did.
"I've said it, but he hasn't said it," Jessica laments, clarifying: "There was no actual money on the bet, it was just me telling Austin one night that I bet you'll be the first to say it, which turns out he wasn't. I knew I wanted to say it, so I said it."
Austin tries to comfort his wife, but she's still disappointed
Obviously uncomfortable, Austin reassures his wife that he feels strongly about her and doesn't want to hurt her. "I'm not saying I don't, I just need more time to be able to say it," he explains to his castmates. "We've had this conversation."
Still, Jessica says that doesn't stop her from being hurt. "My heart crushes a little each time," the Married at First Sight star admits frankly.
Austin clearly feels guilty and implores his wife, "No, don't say that."
The patient care manager says she knows Austin loves her deep down, but she's trying to understand why he won't say it yet. "I know he feels the same way, it's just…" she trails off.
Finally, the network engineer explains, "It's just that it's a big word. I want it to be an authentic moment for me as well." While Jessica says she understands, it's apparent that "I love you" is a major source of tension between the young couple.