'Married at First Sight': Jessica Studer Admits She's In Love With Austin Hurd
Right away, Jessica Studer and Austin Hurd seemed to have one of the rare "love at first sight" relationships on Lifetime's Married at First Sight Season 10. The easygoing couple clicked right off the bat and sailed through their romantic honeymoon in Panama with ease. Once they got back to Washington, D.C., they only ever seemed to have minor disagreements.
But on the Mar. 18 episode of Married at First Sight, "Move In Or Move On," Jessica wanted to take things a little further. Just before Recommitment Day, Jessica admitted to Married at First Sight expert Dr. Viviana Coles that she was actually in love with Austin. The problem? She wasn't quite sure her husband reciprocated her feelings just yet.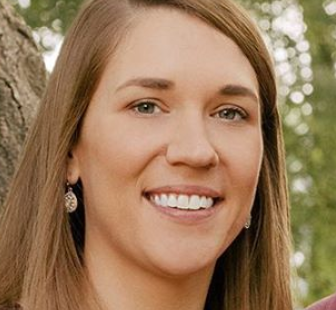 Jessica and Austin raved about one another
Before Recommitment Day—when the Married at First Sight couples are expected to choose to recommit (or not) to their arranged marriages after five weeks together—Jessica and Austin met with the show's experts to discuss the good, the bad, and the ugly details of their relationship. Jessica sat down with Dr. Coles, while Austin met with Pastor Cal Roberson.
Both Austin and Jessica raved about one another to their respective matchmakers. "I just feel so protected with him," Jessica told Dr. Coles, adding that she felt completely "safe" because of Austin's nonjudgmental nature.
Likewise, Austin told Pastor Cal, "I can't really express in words how well it's been going…I didn't expect it to go this well."
Austin explained that their only issues were small, mostly logistical differences. "Bedtime has been one issue for her," he admitted. "She goes to bed earlier, and I stay up a little bit later."
Still, the Married at First Sight couple didn't seem to have any issues with intimacy. "Do you think that it's a hindrance to your sex life to not be able to fall asleep at the same time?" Dr. Coles probed in her session with Jessica.
The nursing manager laughed, "No, we're fine," adding that their sex life was "two thumbs up."
The couple shared what it would take for them to say 'no' on Decision Day
With Decision Day coming up in just three weeks, the Married at First Sight experts also wanted to know what it would take for Austin or Jessica to end their marriage after two months.
For Austin, it would take a major breach in trust to end his happy marriage at this point. "If there was a breach in trust," the network engineer told Pastor Cal. Still, he explained, he wasn't worried about that. "I totally trust her right now. I think that's the most important thing…If there was a loss of trust, that's something that could definitely turn it sour for me."
Meanwhile, Jessica had the same conversation with Dr. Coles. "What would it take for you to say no on Decision Day?" Dr. Coles asked Jessica.
"We haven't said I love you yet," the 31-year-old admitted nervously. Jessica then dropped a bombshell about her feelings for Austin. "I do love him," she confessed, "and sometimes I catch myself wanting to say that…I don't really know where he stands right now."
Jessica couldn't bring herself to confess her love to Austin just yet
Jessica explained that she sometimes felt insecure and wondered if Austin felt the same way about her that she did about him.
"I really feel like I just want some reassurance that he feels the same way I do," she said. "And I just want to make sure that it really is love."
Dr. Coles encouraged the Married at First Sight star to profess her love to Austin and let the cards fall where they may. But, back at home with her husband, Jessica clammed up and stammered her way through a description of her meeting with the therapist.
The Married at First Sight star told Lifetime producers she just wasn't ready to wear her heart on her sleeve just yet. "I know Dr. Viviana told me to tell Austin how I was feeling, but I'm just not ready to unbox all these feelings yet," Jessica admitted.