'Married at First Sight': Jessica Studer Is Disappointed With Austin Hurd's Salary
Jessica Studer and Austin Hurd quickly seemed like one of the best-matched couples on Lifetime's 'Married at First Sight' so far. On the Feb. 12 episode, 'New Wife, New Life,' Jessica admitted she was disappointed in one thing about her husband: his salary.
Jessica Studer and Austin Hurd quickly became fan favorites on Lifetime's Married at First Sight Season 10.
Austin, a network engineer, and Jessica, a nursing manager, hit it off right away. Both easygoing and family-oriented, they became intimate early on in their honeymoon. They also seemed to share almost all of the same values and hopes for the future.
By all accounts, it seemed like a perfect match. But on the Feb. 12 episode of Married at First Sight, "New Wife, New Life," Austin and Jessica did discover one area of contention: Austin's salary, which is substantially lower than Jessica's.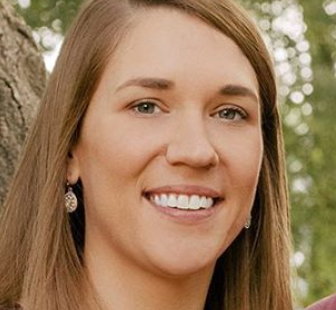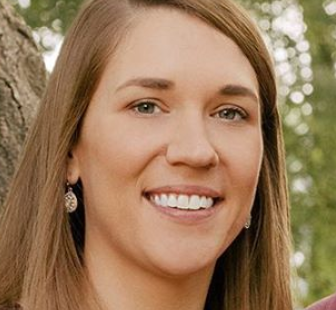 Jessica asked Austin if he was writing their 'love story'
After their romantic honeymoon, it was time for Austin and Jessica to get back to reality. The Married at First Sight couple moved in together, which was a new experience for both of them.
"I've never lived with a significant other. Nor has Austin," Jessica revealed. "Both of us are gonna learn this process together."
Austin said he knew there would be bumps in the road, but he was excited to start a new journey with Jessica. "We're now back in D.C., and there's now work and learning to live with someone," he said. "I'm not sure what to expect, but that's kind of the fun of it."
As they snuggled in bed together for their first night in their shared home as a married couple, Austin began to wax poetic about their young marriage. "[Moving in together] is a new chapter," he said. "The first chapter was our wedding. The second chapter was our honeymoon."
"Are you writing our book? Is this our love story?" Jessica asked her husband as they fell asleep.
Pastor Cal questioned the couple about their financial plans
While both Jessica and Austin seemed excited about their new adventure together, a counseling session with Pastor Cal Roberson forced them to think more seriously about their future.
"Have you started talking about who's gonna pay the bills and how that's going to happen?" Pastor Cal questioned them.
"We decided we would have a joint account we would both contribute to, and that would go towards housing and food," Jessica replied as she sat on the couch with Austin, holding his hand.
"Do you know how much money she makes?" Pastor Cal pressed.
"I do, yeah," Austin replied. "We know how much each other make," Jessica added.
"Tell me, how do you feel about his salary?" the Married at First Sight matchmaker asked.
For possibly the first time in their short marriage, Jessica looked disappointed. She replied hesitantly, "Austin's salary is much lower than mine, but it's fine."
But Pastor Cal didn't look convinced.
"He's, like, talked about it and it's not something where he's going to be making that salary forever," Jessica clarified, clearly not too pleased with her husband's current salary.
The 'Married at First Sight' bride wasn't thrilled about her husband's current income
Austin didn't look offended, but he did say he planned to make more as he went forward with his career. "I'm a network engineer," he explained. "But it's a new career."
Pastor Cal wondered if the couple's difference in income would cause issues or power struggles down the road. "If there's income disparity between the two of you, how are you going to make that work?" he asked.
Austin jumped in to share that he wanted a "partnership" and always wanted to do his part financially. "I don't expect her to put more money in just because she makes more money than me right now," the Married at First Sight star said. "I would want it to be equal."
And because the couple said they wanted "two to three kids in two to three years," he planned to hustle to make sure his salary matched their big plans for the future. "With my career as well, I'd want to be making a certain amount to do that," he explained, "and that would be two or three years down the road."
Jessica admitted she wasn't too happy when she found out about Austin's salary. Still, the Married at First Sight star told Lifetime producers she knew it wasn't a dealbreaker.
"When Austin told me how much he made, I was a little surprised," she confessed. "It does bother me slightly to have somebody that makes significantly less than me, but the kicker is, he is motivated and he's not okay with the current salary he has, and he does want to improve that."