'Married at First Sight': Jessica Tells Austin She Loves Him—But He Doesn't Reciprocate
Jessica Studer and Austin Hurd were somewhat at odds on the Mar. 25 episode of Lifetime's 'Married at Firts Sight' Season 10. Jessica professed her love to Austin, while Austin didn't feel ready to reciprocate his wife's feelings just yet.
Jessica Studer and Austin Hurd seemed like the closest couple on Lifetime's Married at First Sight Season 10 right from the beginning. They hit it off on their honeymoon and seemed perfectly in sync about everything from sex to religion and their shared future.
But on the Mar. 25 episode of Married at First Sight, "Secrets and Lies," the couple struggled a bit for the first time all season. After their first-ever argument—about Austin's work schedule, which required more travel than Jessica expected—the couple sat down for a counseling session with one of the show's experts, Dr. Viviana Coles.
During the session, Jessica revealed that she was already in love with Austin after just five weeks of marriage. But he wasn't ready to reciprocate her feelings entirely.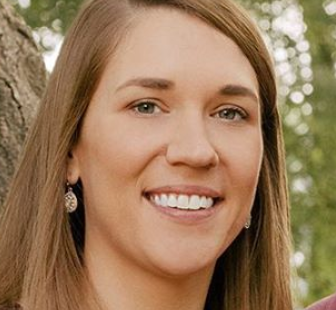 Jessica and Austin opened up about their first fight
Dr. Viviana asked Austin and Jessica about how their marriage was going. Austin replied that, overall, things were going well between them. "We're looking to a future, looking past the process, so that's pretty exciting for the two of us," he raved.
But Jessica said not everything was sunshine and rainbows in their marriage. "I just found out that he's gonna be traveling for work a lot more than I thought," the Married at First Sight star said. "And my initial reaction was not supportive. There may have been some all-caps letters in texting back and forth, maybe a curse word that I was just like, 'Is this a joke?'"
"That might be, I guess, our first actual fight," Austin confessed. "I was angry as well, though."
But Jessica took accountability for her role in the argument. "I think I started it, though, because I shouldn't have reacted the way I did," the patient care manager admitted. Later, she added, "I do have this unfiltered side, and it's not something I was proud of."
Dr. Coles brought up the word 'love' during the couple's counseling session
But Jessica and Austin's issues were a little more complicated than a single argument. The couple's counselor broached another sensitive topic as the session continued. "Do you think you'll worry that he'll love you less if that's a side of you that you show?" Dr. Viviana asked Jessica.
"No, I don't think so," the 31-year-old answered. "I really want Austin to know who I am, the good and the bad."
That's when the "L" word came into the picture yet again. "So, I just threw out the word 'love,' but I don't know that that's what's going on here, so sorry if I overstepped," Dr. Viviana said. "So what is going on here?"
Austin responded kindly, but rather noncommittally. "We're very close to each other, and both of us see us getting to that point," he said.
Jessica professed her love to Austin, but he said he needed more time
But Jessica didn't seem like she agreed with her husband. "Yeah, some of us may already be there," she admitted, smiling to herself as Austin blushed.
"What does that mean?" the therapist wondered.
"It's just something I want to grow into, is all," Austin explained as to why he wasn't ready to profess his love to his wife yet. "I don't want to put a time stamp on that word or anything like that."
"It seems like there's a lot of power using or not using the L word," Dr. Viviana probed. "It's like, there's some tension and awkwardness there."
Seeming a bit embarrassed, Jessica tried to evade the therapist's comments. "I mean, I think we're both on the same page," she muttered.
But Dr. Viviana pushed back, "It doesn't seem like you're on the same page."
Jessica finally admitted she was in love with Austin. "I feel like I am at that point, but I don't want to say it if he's not," the Married at First Sight star explained. "Because I don't know if I'd feel rejected."
Dr. Viviana wondered if Jessica didn't want to say she loved her husband because she was afraid of feeling exposed or overly emotional. "How about the V word, 'vulnerable?'" she asked.
"That's probably right," Jessica admitted nervously. "I feel like I am there…I do love you, Austin."
While Austin agreed that he and Jessica shared something special, he said he wasn't quite ready to take the next step. "I mean, I've never felt this way about someone this quickly, but for me to say that word, I just need a little bit more time. I hope you understand that," he told Jessica.
Jessica looked disappointed and hurt, but she told Lifetime producers that she hoped he would profess his love to her eventually. "It is frustrating that he won't say the words," she said. "I guess he's gonna be stubborn about this and take more time to say them."