'Married at First Sight': Jessica Thinks It's 'Strange' That Austin Hasn't Said 'I Love You' Yet
Jessica Studer and Austin Hurd seemed to have one of the most promising marriages ever on Lifetime's 'Married at First Sight' Season 10. But just before Decision Day, the couple seemed to crumble a bit under the pressure as they argued at dinner on the Apr. 8 episode, 'Forever or Never.'
Jessica Studer and Austin Hurd immediately hit it off on Lifetime's Married at First Sight Season 10. Austin and Jessica seemed to be on the same page about almost everything, especially their relationship. 
But as the weeks wore on, cracks started to form in the couple's seemingly solid foundation. Jessica was unhappy with Austin's busy travel schedule as a network engineer, as well as her husband's refusal to say "I love you" to her. 
On the Apr. 8 episode of Married at First Sight, "Forever or Never," Austin and Jessica sat down for a final romantic dinner date before Decision Day. They discussed Austin's continued refusal to profess his love to his wife, and the Married at First Sight couple had an uncharacteristic disagreement.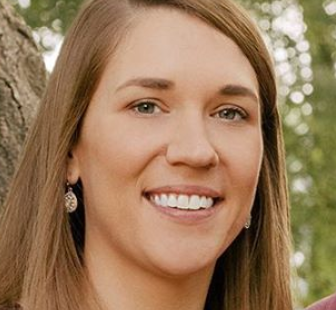 Jessica and Austin sat down for dinner just before Decision Day 
Jessica and Austin had a romantic evening on their last night together before Decision Day, when they would face the Married at First Sight experts and decide whether they wanted to stay together or get a divorce. 
"It's the last romantic night before the big day," Austin mused as the couple sat down together. "This week has really flown by."
Jessica added smilingly, "I feel like the eight weeks have flown by."
Austin replied with a sweet comment about how close he felt he'd gotten to his wife in just two short months. "I think about that. It's like, I've known her for so long, I feel so comfortable," he gushed. 
His wife agreed, adding that she couldn't believe they'd come so far in only eight weeks of marriage as strangers. "I know," the Married at First Sight star said. "And then I'm like, it's really only been eight weeks."
The 'Married at First Sight' couple clashed about the words 'I love you'
But soon, the topic of conversation turned to somewhat less pleasant matters. Austin asked Jessica how her heart-to-heart with her twin sister had gone.
"It was good," Jessica told her husband. But she revealed that she'd told her sister she sometimes worried about Austin's reticence to say I love you. "I think the only thing that we talked about that is still kind of maybe a little bit bothering me…like, you wouldn't marry somebody without saying 'I love you,'" Jessica admitted.
Austin's face immediately seemed to change as he became visibly uncomfortable about the familiar topic of conversation. And while Jessica said she was willing to wait for Austin to say "I love you" when he wanted to do so on his own time, he didn't seem convinced. 
"And so, I am trying to wait for you to say it on your own timeline," Jessica insisted. "But I'm ready when you want to say it." 
Austin confessed that Jessica's insistence that he say the three little words made him less inclined to say it at all. "Well, I mean, when you're asking for it, it makes me not want to," the Married at First Sight star told his wife. "It's got to feel genuine for me, that I'm not just saying 'me too.'"
Jessica said it was 'strange' that Austin still hadn't reciprocated her feelings
Jessica promised again that she didn't want Austin to feel pressured to declare his love before he felt ready. "I don't want to pressure you into saying it," the Married at First Sight bride said awkwardly. "I do want you to say it when you're ready." 
"Yeah. And I will," Austin said flatly, seeming to want the conversation to come to an end once and for all. 
But his wife didn't seem at all ready to give up the topic. The patient care manager told Lifetime producers that she worried that her feelings for Austin weren't reciprocated in the first place. It even sometimes made her wonder if he would say "no" on Decision Day. 
"It's getting a little strange, just because Austin still has not said 'I love you.' And if he can't say 'I love you' back, then maybe we're not on the same page," Jessica fretted. "So maybe I have been too confident in this marriage for a while now, and maybe there are things up in the air for us."