'Married at First Sight': Jessica Worries About Austin's Love Confession
Jessica Studer and Austin Hurd discussed a challenging topic on the Feb. 26 episode of Lifetime's 'Married at First Sight' Season 10. While Austin said it might take him a year or more to profess his love, Jessica hoped it would come a lot sooner.
It was smooth sailing for Jessica Studer and Austin Hurd almost immediately after they got married on Lifetime's Married at First Sight Season 10. They were attracted to each other from the beginning and seemed entirely in sync on their romantic honeymoon in Panama.
But on the Feb. 26 episode of Married at First Sight, "The 'L' Word," Jessica and Austin encountered their first real potential bump in the road. A conversation about their respective romantic histories left Austin and Jessica somewhat at odds about when to say "I love you" and what it meant to fall in love.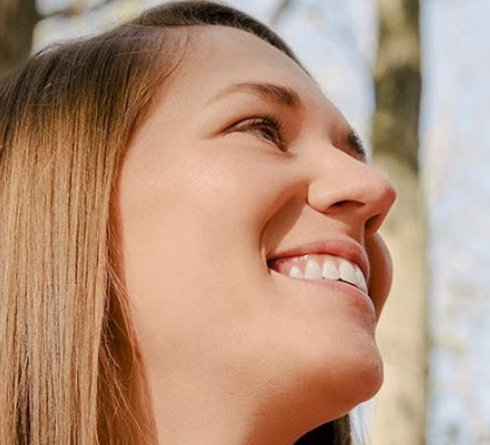 Austin and Jessica opened up about past relationships
On the latest episode, Austin and Jessica talked about their romantic histories in order to see how they might move forward together.
"I am nervous because we have to talk about our love history," Jessica admitted, "and it's always a little bit awkward to talk about exes and past relationships."
When Austin asked Jessica if she'd been in love before, the nursing manager said she wasn't entirely sure. "I don't know. That's really tough," the Married at First Sight star told her husband. While she'd been in long relationships before and thought she was in love, Jessica said she sometimes thought she had just been "going through the motions."
Austin said he wouldn't be ready to say 'I love you' for a long time
Meanwhile, Austin said that while he'd gotten his heart broken a time or two, he'd been in love at least once during a three-year relationship.
"How long were you together before you said I love you?" Jessica asked Austin.
The network engineer replied that he'd only professed his love after a year of dating. "It's too big of a word to throw around," he explained.
Jessica told Married at First Sight producers she was a bit taken aback by her husband's response. "For me, that's a long time," she confessed. She added that she hoped he wouldn't take so long to proclaim his feelings for her, saying, "I do hope he says I love you sooner than later."
The couple also discussed their love languages, with both promising to express love more frequently in the way the other most wanted to receive it. Jessica responded most to words of affirmation, while Austin preferred physical touch.
"I know that's Austin's way of showing love," Jessica said. "It's not something that comes to my mind right away, so it's something I'm going to make a conscious effort to keep doing."
Jessica admitted she was already starting to fall in love
While Jessica told producers she already felt the beginnings of love stirring, she hoped Austin would follow suit soon.
During a pillow talk session, Jessica told her husband she thought he was a more emotional person and more willing to wear his heart on his sleeve than she was. "You can be a leader in that way," she said.
The Married at First Sight star then asked pointedly, "Do you think you'll be the first one to say 'I love you?' If we ever got to that?"
But Austin didn't want to move too fast. "I don't know," he responded frankly. "We'll see. Nothing's planned like that…There's a lot of things we got to do before we get there."
"My money's on you saying it first," Jessica responded.
While Austin was starting to develop feelings for his wife, he told Lifetime producers he wanted to make sure not to rush or force anything. "I think she is over-thinking love as a word," he said. "You can't plan love."