'Married at First Sight': Katie Conrad Is Shocked By the Contents of Derek Sherman's Nightstand
Fans of Lifetime's Married at First Sight Season 10 were worried at first that Katie Conrad wasn't ready for her arranged marriage to Derek Sherman.
For one thing, at just 25 and 26, Katie and Derek were both some of the youngest cast members on the show thus far. What's more, Katie got cold feet about her upcoming wedding after a former fling contacted her and professed his love.
Still, the young couple's honeymoon in Panama went well, after Derek and Katie discovered a mutual attraction and plenty of chemistry and similarities.
On the Feb. 12 episode of Married at First Sight, "New Wife, New Life," Katie and Derek continued to discover even more about each other after they moved back home to D.C. together. But when Derek showed Katie his old apartment and she started snooping a bit, she might have discovered more than she anticipated.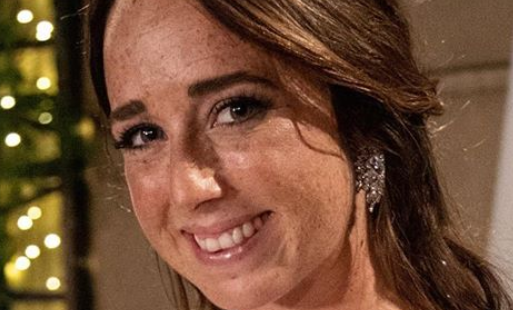 Derek gave Katie a house tour after they moved into their new apartment
After their tropical honeymoon, Katie and Derek were ready to move in together and start their new lives in a shared apartment.
"Moving into my new home, I know there's gonna be some bumps in the road…but I'm very much looking forward to actually making this home our home," Derek said of the next step in their relationship.
Katie agreed that she was excited about embarking on a new adventure with her husband. "Marriage to me is having a life partner," the Married at First Sight star told Lifetime producers. "Somebody to be there for you. So have somebody like Derek who is on that same page…is huge."
When the couple headed to Derek's old house for a tour, Katie said he lived in a "nice single-family home." Still, she explained that she hoped he'd "outgrow" his current roommate situation and mature as a husband, ready for married life with a full-time partner.
"His room is small," she explained. "It kind of looks like he lives with his parents."
Katie was shocked to find what looked like a gun in Derek's nightstand
Katie began to poke around a bit, with Derek's permission. "Should I be nervous about opening any of these drawers? I'm nervous," she joked as she peeked at his bedside drawers.
When her husband told her she was free to open the drawers if she wanted, he warned her that Dr. Pepper Schwartz, one of the show's experts, had found condoms during her house visit.
But what Katie glimpsed was a lot more shocking than a condom. She opened up Derek's nightstand to find what looked like a gun and a pile of $20 bills.
"A gun?! Who did I marry?" she exclaimed, half-joking.
"It's fake, it's totally fake," he promised her as she stared at the firearm in shock.
"Here I am thinking he's this like nerdy, innocent guy, and he has a wad of cash and a gun," Katie told Lifetime producers, adding that it was "not at all" what she expected. She laughed, "I'm like, does he have another life? What has he been up to?"
The Married at First Sight star exclaimed to Derek, "Did you f***ing rob a bank?"
Katie's husband assured her the firearm was fake
Derek showed Katie the gun was fake, but he defended his choice to stow away an imitation firearm.
"I'm a firm believer that you should always have some form of protection in your room," the Married at First Sight star told Lifetime producers. "You gotta be safe. Even if it's a fake gun, it's still something."
He added that the feeling of security against an intruder was worth the purchase. "If someone storms into your house in the middle of the night and you hold up a fake gun to them, they're gonna think it's a real gun," he argued.