'Married at First Sight': Katie Had an Ultra-Tense Conversation With Her Mom About Derek
Katie Conrad and Derek Sherman started off strong in their marriage on Lifetime's Married at First Sight Season 10, but things between the young couple seemed to sour quickly after their romantic honeymoon in Panama.
In a counseling session with Pastor Cal Roberson, Katie admitted she was still hung up on her ex, who professed his love for her just before her wedding to Derek. Meanwhile, Derek confessed he wouldn't be able to fall in love with Katie for up to a year, making Katie wonder if he was ready for a serious relationship at all.
On the Feb. 19 episode of Married at First Sight, "Home Is Where Your Spouse Is," Katie sat down with her mom for a heart-to-heart about her new husband. The conversation quickly became tense as Katie's mom tried to suggest she not set her expectations too high.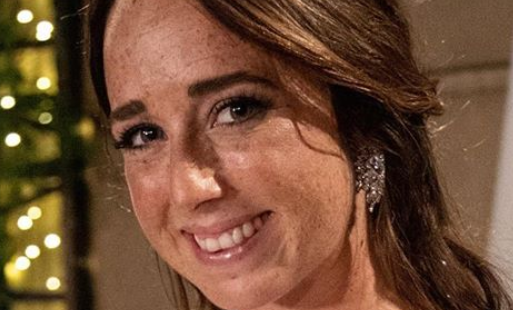 Derek told his dad he couldn't say he 'loved' Katie yet
Derek sought out his dad's advice on his new relationship with Katie. The 26-year-old admitted they didn't have much of "substance" yet, saying their relationship still remained mostly surface-level.
Still, he said there were plenty of things to appreciate about his wife. "We are attracted to each other," the Married at First Sight star told his dad. "We like each other, and we have a lot in common."
And while Derek reiterated that he wasn't falling in love yet, he was holding out hope that he would. "I can't say I love her yet, you know?" he said. "I think there's a chance I may, and to me, that's enough to keep going with this."
When Derek's dad asked what he might need to know Katie was the one, her husband of two weeks said he hoped one day there would be a time when they had a cute moment and he couldn't stop smiling at her. "I'm not asking to feel tingly every day, but I want to feel happy every day," the Married at First Sight star explained.
Katie admitted she thought Derek was getting 'too comfortable, too soon'
Katie's conversation with her mom over lunch and martinis was a little more heavy-handed and less hopeful than Derek's with his dad.
The 25-year-old told Married at First Sight producers she sometimes worried that she'd given up a potential relationship with her former fling to get into a marriage with a stranger who wasn't ready to fall in love.
"I might have thrown something away with somebody that I loved for somebody who's not going to fall in love with me," she lamented, adding that Derek's love timeline "scared" her.
Katie also thought Derek wasn't making enough of an effort to keep the romance going, as his bathroom humor turned her off. "Don't ruin the physical attraction by getting too comfortable, too soon," she said to her mom. "Leave some mystery, you know?"
The 'Married at First Sight' star said her mom's perspective was 'pessimistic'
The Married at First Sight star then dropped the bombshell about Derek's timeline, telling her mom: "He's pretty much told me, like, there's no way he will love me in eight weeks."
But Katie's mom thought he might just be trying to be "realistic" with his timeline. "I just don't know that there's any better out there. I really don't," she told her daughter.
Katie bristled at the remark and shot back, "That's really pessimistic, and I don't appreciate that in my life."
But her mom pressed on, explaining that her two previous marriages had taught her a lot about expectations and relationships. "You keep looking for better, looking for better," Katie's mom warned her as her daughter began to cry. "I just don't want your expectations to be so high that you don't give it the chance it needs."
But Katie adamantly disagreed with her mom, telling producers that Derek's timeline made no sense to her. "If I am falling in love with someone, I'm gonna know that I'm falling in love with them after eight weeks," she said. "Are you in or are you out? What's it gonna be?"