'Married at First Sight': Katie Is Worried Derek Will 'Break Her Heart'
Despite Katie Conrad's cold feet before she married Derek Sherman on Lifetime's Married at First Sight Season 10, the young couple hit it off and had a great physical and emotional connection on their honeymoon in Panama.
But when Katie and Derek returned to Washington, D.C., and moved in together, problems between them began to crop up. Katie admitted she was "still attracted" to the ex who almost caused her to call off the wedding when he professed his love. Meanwhile, Derek's admission that he hadn't been in love before and didn't know if he would fall in love with Katie for up to a year sent up red flags for his wife.
On the Feb. 26 episode of Married at First Sight, "The 'L' Word," Katie and Derek's marital issues escalated as they continued to clash over the proper timeline for falling in love.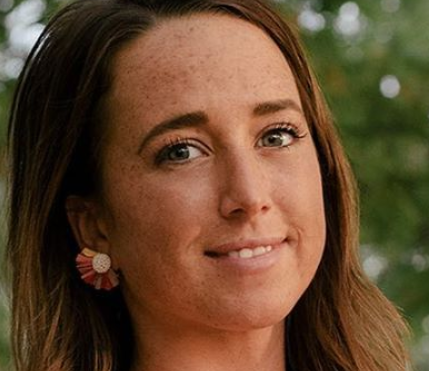 Katie and Derek clashed over the idea of falling in love
In a heart-to-heart about what it meant to fall in love, Katie asked Derek why he thought he hadn't fallen in love in his previous relationships.
"What do you think it would take?" she asked him.
"I guess the real answer is, I don't know," the Married at First Sight star told his wife. He admitted that, in some ways, he was "waiting for the day that [he] actually got [his] heart broken."
"I've always been the one that's kind of broken hearts," Derek told a visibly distraught Katie.
"I'm getting too old to keep going after the chase," she told him, adding that she'd often been the more invested party in past relationships. "I'm scared that you're gonna be that too," Katie confessed.
Katie was especially worried that Derek wouldn't let himself go or allow himself to be vulnerable enough to fall deeply in love. "It doesn't sound like you have ever wanted something bad enough to really fight for it," she said.
Derek admitted his 'greatest fear' was never falling in love
The young couple continued to discuss the touchy subject as they cuddled in bed later on.
Derek told Katie he wanted nothing more than to fall in love and that he was open to it. "My greatest fear in my entire life is that I'll never actually fall in love," he said. "But I want to find love. I want to love."
Katie said she understood, but worried that Derek wouldn't ever fall head over heels for her and that it would leave her heartbroken in the end. "I've always been able to be vulnerable for somebody I really cared about," the Married at First Sight star said. "I think it's concerning for me that you have never had that."
That's when Derek grew increasingly frustrated. "I feel it's unfair," he said of Katie's characterization of his romantic history as a "red flag." "I kinda feel it's bullsh**. I feel like you don't have to feel love before you're 27."
In a diary cam video, Derek elaborated on his explanation to Katie and his frustration with her attitude towards him. "I feel like, in a perfect world, we'd all fall in love once," he revealed. "I don't think it's weird if I haven't fallen in love yet. At some point I will. Just because she's fallen in love twice, she holds it against me."
Derek's wife worried she'd be 'hurt' yet again
But Katie explained that she was just afraid of being left in the dust by yet another difficult relationship.
"I have been hurt before, so I don't really want to be hurt again, especially not so soon," the Married at First Sight star told Lifetime producers, looking emotionally exhausted. "It just sucks. It sucks not really having a reassurance. I felt like I knew kinda where we were going and what was going to happen, and now I don't have any idea."
Later, in a heart-to-heart during a car ride, Derek gave Katie as much reassurance as he could. "I have a crush on you," he confessed after both of them apologized for their argument.
"I don't know what's gonna happen at the end of this. I have no idea," Derek continued. "But I'm optimistic."
Derek squeezed his wife's hand as he said, "I don't want to break your heart. Don't break mine."