'Married at First Sight': Katie Opens Up About Why She Seemed So Angry At Derek On Camera
Derek Sherman and Katie Conrad certainly didn't have an easy time in their marriage on Lifetime's Married at First Sight Season 10. While the couple seemed like young, passionate lovebirds on their romantic honeymoon in Panama and at their wedding, things quickly turned sour as they realized just how different they really were.
Derek often seemed put off by Katie's explosive, confrontational style of communication. Meanwhile, Katie accused Derek of being emotionally immature and childish, and even of acting differently when the cameras were off. She was also jealous of his romantic past and thought his dreams for the future were foolish and unrealistic.
Many Married at First Sight fans were surprised that Katie and Derek decided to stay together on Decision Day. In particular, some viewers thought Derek made a mistake by choosing to stay with Katie, due to her often insulting and aggressive way of speaking to him.
But in several recent interviews—in advance of the Apr. 22 reunion episode, airing on Lifetime—Katie has spoken out against the way she was portrayed on the show. The mental health professional also explained why she often seemed so angry and frustrated with her husband on camera.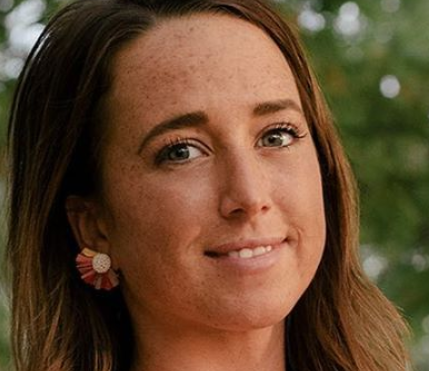 Katie claimed Derek's actions didn't match up with his words
In a statement to Screen Rant, 26-year-old Katie said that she called Derek a "boy" because he showed, in her opinion, a lack of "emotional maturity" and "follow-through." While her 26-year-old husband would often make grand promises after a fight, the Married at First Sight star claimed he often didn't make good on his vows.
"He used a lot of pretty words but that didn't show through in his actions with me in building our connection," Katie wrote in her statement, adding that his behavior on camera was often different from his behavior in private.
The Married at First Sight star also said Derek's hopes and dreams turned her off, making her less willing to look up to him as a leader in their marriage. "In my opinion he had childish goals and ambitions that weren't very concrete or mature," Katie said, "and that was difficult for me to accept or like."
The mental health professional also said she often felt unhappy in her marriage to Derek at first
Despite Katie and Derek's passionate honeymoon, the young couple struggled early on in their marriage. Katie told In Touch Weekly exclusively that she often found it "difficult to be happy" with Derek at first due to their extreme differences in values, personality, and communication styles.
While Katie was physically attracted to her husband right away, her attraction to his personality wasn't as immediate. "Not only [did he have] traits I didn't want or like, I obviously didn't have the opportunity to grow to like them before committing to marriage," the Married at First Sight star said.
As for why she and Derek often seemed so at odds with each other, and even hopeless about their future—that wasn't too far off, according to Katie.
"There were several times during the experiment where I just felt like our personalities and relationship needs were clashing and it wasn't going to work," Katie admitted. And when their future seemed more and more "unlikely," she explained, the couple "stopped being teammates," leading to many of the fights we saw between them.
The 'Married at First Sight' star said she knew she got out of control sometimes in arguments with Derek
As for her many arguments with Derek, Katie said she knew she sometimes didn't handle herself as well as she wanted to. In an interview with Soap Dirt, the Married at First Sight star chalked it up to frustration from filming and the pressure of her unique circumstances, as well as her dissatisfaction with Derek's alleged lack of effort.
"Watching some of the arguments back, I wish I'd controlled my frustration better," Katie confessed, adding later: "I let the pressure of the experiment and the cameras, and desperately wanting things to work out and be good with Derek, get the best of me in the worst way."
What's more, Katie added, she sometimes felt that Derek fed her what she wanted to hear so he would look good to viewers. "There were many times during filming that I felt like Derek was only saying the right things on camera, which made me extremely frustrated," she lamented. "And I think that led to me being portrayed as mean and harsh."
Katie's issues with Derek will most likely take center-stage at the Apr. 22 Married at First Sight reunion, when they face off five months after the fateful Decision Day…and even deal with a potential cheating scandal.