'Married at First Sight': Many Fans Are Surprised That Derek Chose to Stay With Katie
Derek Sherman and Katie Conrad were fan favorites for some viewers at the beginning of Lifetime's Married at First Sight Season 10. The young couple seemed to hit it off, enjoying chemistry and passion during their honeymoon in Panama.
But things quickly took a turn for the worse (much worse) when Derek and Katie returned to Washington, D.C. Katie's jealousy and her claims that Derek was too immature for marriage took a toll on their relationship, as did their frequent fights.
On Decision Day—when each couple had to decide whether they wanted to get a divorce or stay married—many Married at First Sight fans hoped Derek would turn Katie down. Instead, they both said "yes" to staying together. And fans certainly weren't quiet about their feelings about it on Twitter.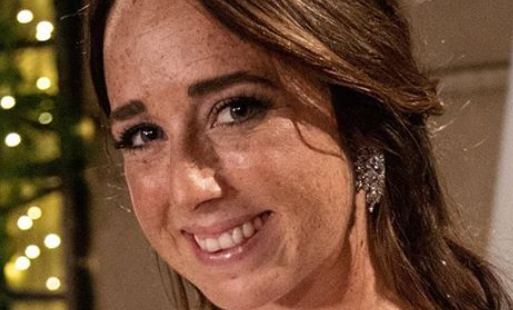 Many 'Married at First Sight' fans criticized Katie for her behavior towards Derek
Katie has gotten her fair share of criticism throughout Married at First Sight Season 10.
First, she said she wasn't sure if she was ready to marry Derek because she was still hung up on a former fling who ghosted her. She also tended to fly off the handle about seemingly small issues, like Derek's love poem from high school and his giggling with castmate Taylor Dunklin during a couples' retreat.
On Decision Day, Katie was still torn. Although she ultimately chose to keep trying in her marriage to Derek, the 26-year-old said she didn't feel much of a connection with her husband and that their relationship felt more like a "friendship" to her.
Fans didn't shy away from criticizing her comments on Twitter as the finale episode aired on Apr. 15. "Katie and Derek been f**king for weeks, he's put her on his insurance, he's dealt with her inability to process glucose, he's put up with her erratic emotions," one Twitter user pointed out. "And this…tw*t says there's no emotional connection."
Another claimed that Katie was their least favorite cast member, even compared to her controversial castmates Brandon Reid, Michael Watson, and Zach Justice. "Michael and Brandon and Zach [are] so totally unlikable," the fan wrote on Twitter. "But must say Katie is the WORST. Even her parents can't stand her. D*mn girl…put down the wine glass and get some HELP. DEREK: you can do sooooo much better."
Yet another didn't appreciate Katie's attempts to gain the upper hand in her relationship with Derek. "The person in a relationship who gives the least has the power. Katie, that would be you! But your power is going to be short-lived!" the fan warned.
Some fans couldn't believe that Derek chose to stay with Katie
Some Married at First Sight fans were surprised that Derek chose to stay with Katie at all, given how she'd insulted him over the course of their brief marriage. Many took to Twitter to urge Derek to make a different decision and move on from his wife.
"Did Derek not listen to a thing Katie said? She flat out said you're just really good friends. You've been friend-zoned. Move on!" one Twitter user declared.
Another agreed that Derek had made a poor decision, writing: "Something gotta be wrong with Derek that we ain't seeing because ain't no waaaaaaaaaay he wanna stay married to this woman. Just ain't no d*mn way." Another fan wrote simply, "Derek made one of the worst decisions in his life."
Most fans thought Derek and Katie wouldn't last long
Although the finale episode ended romantically, with Derek and Katie toasting their marriage with the Married at First Sight experts, most fans seemed to think it wouldn't last.
Both of them seemed deeply unsure that their decision was the right one on Decision Day. What's more, a preview clip for the reunion seemed to suggest that Katie was unfaithful to Derek after filming wrapped.
"Derek & Katie stayed together?! They'll be divorced in less than 2 years," one Twitter user predicted during the Decision Day episode. "That man is not gonna put up with her for long."
One fan hoped that Derek would be the one to ultimately turn Katie down. "I just need the reunion, like now please tell me Derek comes to his senses and divorces Katie," they wrote. Another predicted the same ending for the lovebirds, writing: "I know what it is. Derek will tell us at the reunion he wants a divorce."