'Married at First Sight': Matt Gwynne Refuses To Divorce Amber Bowles, Brags About Instagram Models
Amber Bowles and Matthew Gwynne seemed to hit it off at first on Lifetime's Married at First Sight Season 9 in Charlotte, North Carolina. The middle school teacher and former basketball player got physical quickly on their honeymoon, and seemed to be building a bond.
However, things quickly went south when Matt returned to his wandering-eye ways. He stayed out all night on more than one occasion, partying with other women and leaving his wedding ring at home. When Amber found out that Matt was unfaithful, they finally broke things off on Decision Day.
But on the Apr. 29 special, Married at First Sight: Where Are They Now, Amber and Matt revealed that they still aren't divorced—or even legally separated. Tensions between the former couple erupted, and Matt told host Kevin Frazier that he wasn't about to sign any papers without his lawyer present.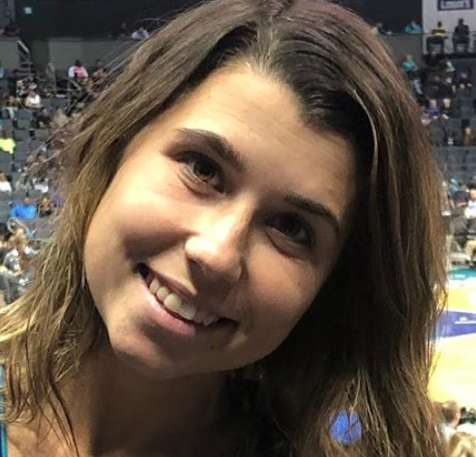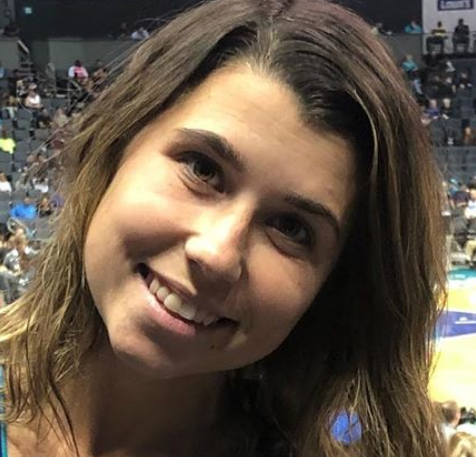 Amber and Matt sat down for a tense confrontation on the 'Married at First Sight' special
Matt and Amber sat down with Frazier on Married at First Sight: Where Are They Now? at opposite ends of the couch. Creating as much distance as possible between them, the former couple clearly didn't want much to do with each other.
Frazier asked the exes what they would have done differently, looking back at their journey on the show.
Amber said she would have told her "old" self, "Don't be naïve." The Married at First Sight star said she often blindly accepted what Matt told her, like his claims that he was "in this for the right reasons" and "wouldn't leave." "Old Amber really believed that," the 27-year-old lamented.
Meanwhile, Matt said he would have never done the show at all—and would have exited his marriage as soon as he realized he wasn't into his wife. "I would have been honest from the beginning and said that I just really wasn't into it," the 31-year-old admitted. "I would have walked away earlier. I'm not the type of person that should have done this."
As for how they got along now, Amber told Frazier the harsh truth. "We hate each other," she confessed. "We don't like each other. We would never sit down to have dinner or anything. This is the most contact we should have…I'm resentful of the time that was wasted."
Matt refused to sign papers for a legal separation unless his lawyer took a look first
Despite the tension between them and their very-not-together status, however, Amber and Matt revealed that they weren't divorced. "We're not divorced, and we're not even separated," Amber exclaimed, adding that she was ready to move on with her life.
North Carolina law requires married couples to legally separate for at least a year and a day before filing for divorce. But, Amber claimed, Matt wouldn't even agree to a separation. "I've sent you three papers of, like, 'Let's get separated,'" she complained to her estranged husband. "And I haven't gotten them returned."
Matt coldly replied that he hadn't been in the U.S. in recent months, but Amber didn't buy it. The Married at First Sight star claimed she'd seen her ex at Hornets games, so he must have been back in North Carolina long enough to sign a separation agreement.
Amber, for her part, wanted to cut to the chase and get the divorce over with. She revealed that she'd asked the Lifetime production crew to bring a notary so they could sign a separation agreement on-air.
But Matt wasn't having it, insisting that he speak to his lawyer before agreeing to any kind of separation or divorce. "Trust me, I'm not, like, waiting to sign them or anything," he assured Amber.
Amber hinted that Matt was undermining her deliberately as some kind of power play. "I know you don't want to be married, Matt," she declared. "You're just inconveniencing me so hard right now."
"I'm not gonna sign anything on a national TV show," Matt shot back. "I'm gonna have my lawyer look over it and handle it in a professional manner. There's a right and there's a wrong way to do things."
His soon-to-be-ex-wife retorted, "Okay, well, I'm not trying to be professional. I'm trying to get divorced…We have no cordiality. I am not friends with you. So I want a f***ing divorce now."
Matt snapped in response, "All the more reason for me to wait, talk to my lawyer, and make sure everything's good before I sign anything."
Amber finally stormed off in frustration
While Matt insisted that his refusal to get a divorce had nothing to do with holding power over Amber, she didn't see it that way.
"Yeah, okay, you have the power," Amber said sarcastically. "You're holding power over me…Just let me move on with my life. That's all I want." Later, growing agitated, she exclaimed, "Matt, you win. You're a big, powerful man."
Matt's disdain for his former wife was obvious as he said angrily, "Amber, you don't even know me."
Finally, Amber had had enough. "Stop talking to me, Matt," the Married at First Sight star snapped. Standing up and heading offstage, she said she'd had enough of Matt's games and dishonesty. "All right, I'm going. I can't. Bye! I gotta get divorced. He's stupid. He's a f***ing ignorant liar."
Frazier tried to continue the conversation with Matt, but he wasn't about to keep it going. "If she can leave, I'm leaving," he announced, hightailing it offstage. But before he left, he couldn't resist getting one final boast in: "I'm about to kick it with an IG model."