'Married at First Sight': Meka Claims Michael Still Won't Prove Where, Or If, He Works
To say that newlyweds Meka Jones and Michael Watson got off on the wrong foot on Lifetime's Married at First Sight Season 10 would be quite the understatement. Meka and Michael had such a big fight on the plane ride to their honeymoon in Panama that they spent most of their earliest days together in separate bedrooms.
When they returned to Washington, D.C., things didn't improve between the young couple. Meka thought Michael was lying about his alleged new job as a school principal. The Married at First Sight bride even found out he was lying about his side hustle as a yoga teacher after trying to take a class at the yoga studio where he supposedly taught.
On the Mar. 18 episode of Married at First Sight, "Move In Or Move On," the show's experts asked each of the couples to decide whether or not they wanted to recommit to their marriages. Meka opened up to Dr. Viviana Coles in a counseling session about how her husband's dishonesty had affected her ability to be vulnerable with him.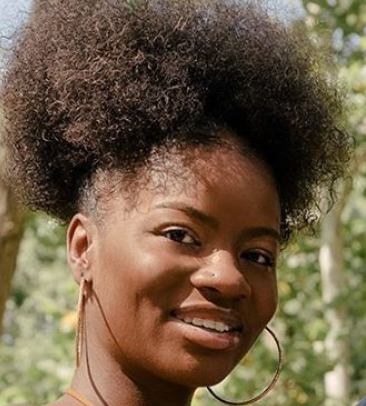 Meka admitted she had no idea her marriage to Michael would be so hard
During the latest episode, Meka told Lifetime producers that her marriage was harder than she had ever expected. "I didn't expect for my marriage to be as hard as it has been," she admitted, "and honestly, I would do anything at this point for this marriage to be easier."
In advance of Recommitment Day—when the Married at First Sight couples are expected to decide whether or not they want to continue with their marriages after five weeks together—Meka reflected on just how difficult her relationship with Michael had been so far. "I came into this hoping for divorce to not even be an option," she confessed. "At this point, I'm just trying to be hopeful."
Meanwhile, in a counseling session with Pastor Cal Roberson, Michael reflected on his complex relationship with Meka. "She's very analytical," he said. "I'm more of the emotional core." He added that, while he and Meka were "fire and ice," he hoped they could make their differences work in their favor.
The 'Married at First Sight' star said Michael had still never provided proof of his job
Meka told Dr. Coles that she didn't know exactly how she and her husband could move forward in a positive way, given everything that had happened between them.
"I just feel like there was so damage done in the beginning," she said. "There were so many things that happened in the beginning that put me on guard. There's been a lot of inconsistencies and dishonesty."
After the couple's arguments over Michael's job and his false claim about being a yoga teacher, Meka asked for proof of his job or salary. But her husband never delivered.
"I asked him for his paystubs for some proof of what he does or how much he makes," the Married at First Sight star explained. "And he still has not shown it to me. How can I even trust that you make what you say you make?"
She lamented, "I asked for somebody that was honest, and that's not what I got."
Michael accused Meka of not giving him the 'space' to be honest with her
Michael admitted to Pastor Cal that he hadn't always told Meka the truth. The education specialist claimed that his childhood had made him wary of trusting others with the truth about his life, in case they judged or hurt him.
"I wasn't very transparent, I wasn't very honest," the Married at First Sight star confessed. "Because with my background, being adopted, it takes me a while to trust people."
Michael also claimed that Meka didn't "create the space" for him to feel safe enough to be honest with her.
Still, both Michael and Meka insisted that they were committed to their marriage. The couple said a mutual "yes" on Recommitment Day…but their reconciliation seemed short-lived, if the explosive previews for next week's episode are any indication.