'Married at First Sight': Meka Confronts Michael About Not Wearing His Ring
Meka Jones and Michael Watson had a rocky (to say the least) start to married life on Lifetime's Married at First Sight Season 10.
After marrying as strangers, the couple had an explosive argument on the flight to their honeymoon in Panama that led them to stay in separate hotel rooms for most of the trip. While Meka insisted Michael had given her an "ultimatum" for honeymoon sex, he claimed he said no such thing.
Despite their initial obstacles, Meka and Michael eventually made more of an effort to connect with one another. They spent time together on their honeymoon and moved in together after returning to Washington, D.C.
On the Feb. 19 episode of Married at First Sight, "Home Is Where Your Spouse Is," the couple had a heart-to-heart about Meka's biggest bone to pick with Michael: his wedding ring. Her husband removed it during their tumultuous honeymoon, leaving her feeling neglected and concerned about his level of commitment.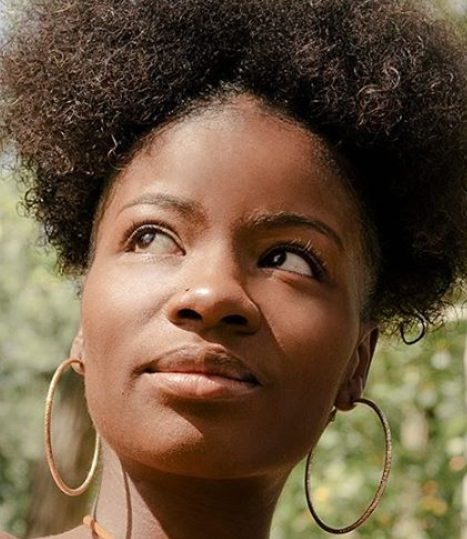 Meka asked Michael why he stopped wearing his ring
While Meka told producers she was in a good place with Michael for the first time since they got married, she was still disappointed to see he wasn't wearing his ring.
"I'm still unclear about why you stopped wearing your ring," Meka told her husband in a conversation at their new D.C. apartment.
"Is it a thing where you feel like it's not mandatory?" she continued, worried that Michael wasn't fully committed to the marriage. "I just don't want to feel like any time we get in an argument, you're gonna take off your ring." Meka added that he'd taken it off "so quickly" in Panama that she wondered whether he was prepared to weather the storms of a long-term relationship.
Michael explained that, after their big blowup during their first few days of marriage, he didn't feel like he deserved to wear a sign of their vows and commitment. "I felt like I had failed in our marriage," the Married at First Sight star revealed, "and so it was hard to wear it."
Michael explained that he'd had an 'emotional response at that moment'
Michael continued to explain that he was so overwhelmed at the time, he'd felt like his world was falling apart. "Everything that happened in that short amount of time was a lot for me," he told his wife, "and that was my emotional response at that moment."
But Meka pushed back, saying that the point of commitment was to stay faithful even when things got hard. "Even when it's overwhelming you, still need to wear your ring," the Married at First Sight star argued. "I need to know, 24/7, you're committing to this marriage by wearing this wedding ring."
The 'Married at First Sight' couple agreed to put their rings back on
Meka's husband actually agreed that their wedding rings shouldn't be optional. The Married at First Sight couple agreed to wear them again, with the understanding that they wouldn't come off again unless they divorced.
"The commitment is to wear it at all times from this day moving forward," Michael declared. The education specialist told Lifetime producers he felt like it meant even more to be recommitting to Meka now that they were no longer strangers and could choose each other more actively. "Recommitting to wearing our wedding rings feels like a big deal," he gushed. "To me, that's a much more powerful and bigger commitment."