'Married at First Sight': Meka Jones Says Michael Watson Only Bought a Groupon For Jamaica
Meka Jones and Michael Watson seemed ill-matched from the very start on Lifetime's Married at First Sight Season 10. Their biggest problem was Michael's dishonesty about things both big and small, from his job and salary to trips he'd taken in the past and the mileage on his car.
Michael and Meka tried to make things work, but Meka ultimately asked for a divorce from Michael on Decision Day. At the reunion, the Married at First Sight star said she didn't regret her decision to leave her husband (and his many lies) behind. In a recent exclusive interview with Madame Noire, Meka opened up about how Michael's dishonesty affected her, as well as what happened with that notorious one-month anniversary gift.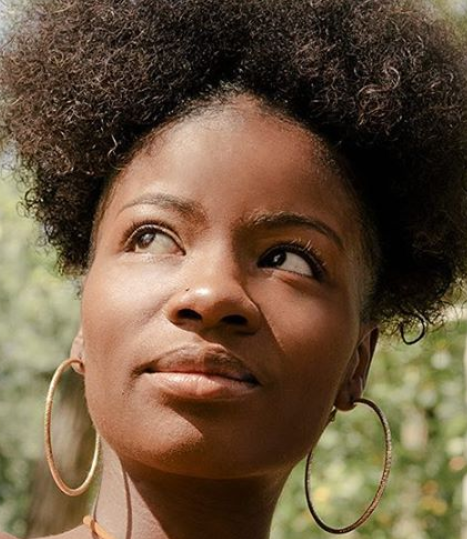 Michael's dishonesty negatively affected his marriage to Meka from the very beginning
Meka and Michael's marital issues began as early as their honeymoon, when they headed off to separate hotel rooms after an argument on the flight to Panama. Meka insisted that her husband had given her an "ultimatum," in which he demanded honeymoon sex, on the plane. But when the cameras turned back on, the 25-year-old claimed that Michael acted completely differently and refused to admit what he'd said.
While the newlywed couple tried to patch things up at the end of their honeymoon and when they returned to Washington, D.C., Michael's lies kept getting in the way of any trust or foundation they might have built. While Michael claimed to be a yoga teacher, Meka showed up for a class he was allegedly slated to teach and was turned away—with the studio's staff informing her that Michael was a janitor, not an instructor, and that he hadn't even paid for the class that night.
The Married at First Sight pair also fought bitterly about Michael's job, which changed three times over the course of their eight-week marriage. Meka finally asked her husband for proof of his job and income, but even that was suspect, and she believed he'd forged the letter.
Ultimately, Meka asked for a divorce on Decision Day. The category analyst insisted that she'd never really gotten to know her husband at all because of his dishonesty about virtually everything.
Meka recently opened up about the notorious Jamaica trip that had fans scratching their heads
In a recent interview with Madame Noire, Meka didn't pull any punches when it came to Michael's dishonesty, even calling him a "pathological liar."
Many fans expressed skepticism about Michael's one-month anniversary gift: a couple's trip to Jamaica to swim with the dolphins. Viewers immediately took to social media to muse that Michael probably made the trip up in order to impress fans and his wife. The Married at First Sight star confirmed that this, too, was one of Michael's many fibs.
"So about the Jamaica trip, of course it never happened," Meka told Madame Noire. "I don't think that's much of a shock to anybody but he actually did show me a Groupon he bought. So he did buy a Groupon for swimming with dolphins in Jamaica; however, he never purchased plane tickets, he never purchased any way to get there, it was literally just the one thing, which was the Groupon, that obviously he got a refund for."
The 'Married at First Sight' star claimed that some of Michael's lies were downright absurd
As for Michael's other lies, Meka said the small ones were even more concerning than Michael's larger whoppers about his job or income. She explained that, while she could understand why someone might be dishonest about something more important in order to look better to others, lying about inconsequential things was just strange and indicated a deeper underlying issue.
"I thought the mileage lie was extremely weird," Meka said. "I really don't get, why lie about the miles on your car?" the Married at First Sight star wondered.
Later, she claimed that Michael lied about his former travels and had gone so far as to fake them on social media. "And also when he told me that he went to Brazil when he never went to Brazil," she said of Michael's most absurd fibs. "He told his entire family he went to Brazil, he posted pictures saying he was in Brazil, tagged Brazil as the location, and he was literally in Mexico the entire time."
Phew! No matter what Meka does next, it's clear that she made the right decision in ending her marriage to Michael.