'Married at First Sight': Meka Jones Wonders If She Can Trust Michael Watson After Alleged Sex 'Ultimatum'
Meka Jones and Michael Watson's Panama honeymoon on Lifetime's Married at First Sight Season 10 was nothing short of disastrous.
After an argument on the plane, Meka and Michael spent most of their honeymoon in separate hotel rooms. Although they finally patched things up and agreed to move forward with their marriage, Meka said she still didn't trust her husband.
On the Feb. 12 episode of Married at First Sight, "New Wife, New Life," Meka told Pastor Cal Roberson that her doubts about the marriage began after Michael allegedly told her he wouldn't be interested in staying married if she didn't have sex with him on their honeymoon.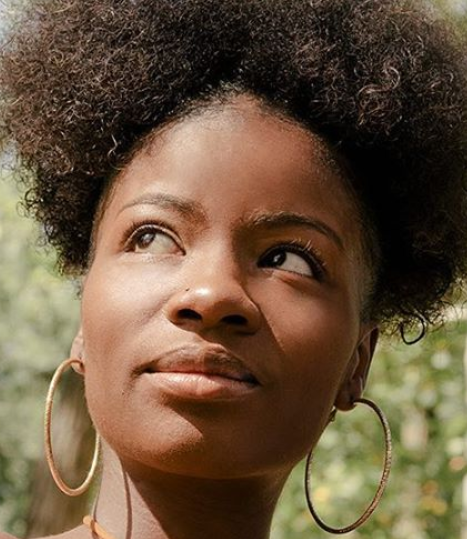 Michael admitted he struggled with living up to his own expectations
In a couple's counseling session with Pastor Cal, Michael said he was disappointed in himself for not immediately meeting his own expectations in marriage. Meka, too, explained that she felt "pressure" to be happy in her new relationship right away.
"I think for me, I was putting all this pressure on, 'This is my husband, I should want to do all these things,'" Meka told Pastor Cal about their early struggles during the honeymoon.
When she realized she could just "build a friendship" with her husband first, she calmed down and didn't feel as stressed.
"We take marriage very seriously. Not living up to those expectations immediately was a burden for both of us," Michael agreed.
The Married at First Sight pair added that they wanted to work on "building a bond" with one another and deepening their connection without expecting too much, too soon.
Meka told Pastor Cal she struggled to trust Michael after their argument about sex
The conversation then moved into sex, which was what got Meka and Michael's marriage into trouble in the first place.
Michael explained that being adopted at a young age had left him feeling abandoned. Physical intimacy (not necessarily sexual), he said, was very important to him because he hadn't felt "motherly affection" as a child. In the conversation that initially upset Meka, he claimed he was just trying to convey the importance of a physical connection to him because of his past.
But Meka was dubious. "I get what he's saying, but he has said other things that contradict what he just said," the Married at First Sight star told Pastor Cal. "And it's hard for me to trust him."
"What is it that you don't trust?" the pastor asked her.
"I don't trust that he's telling the truth sometimes," Meka admitted, adding that he sometimes acted differently on and off camera.
"He swore up and down that he didn't say we had to have sex during he honeymoon or he wouldn't want to be in a marriage," Meka repeated. The fact that he wouldn't admit to the alleged ultimatum, she explained, made her unwilling to trust him.
"Did you say that?" Pastor Cal asked Michael.
Michael denied ever issuing a sexual ultimatum, but Meka insisted she was telling the truth. "He said those exact words to me," she said.
The couple clashed about Michael's alleged ultimatum
Michael continued to argue that he had never given Meka an ultimatum about honeymoon sex. According to him, his wife had simply misunderstood what he meant.
"It was a conversation about, like, what that looked like on the honeymoon, as a general thought or expectation," the Married at First Sight star explained. "The word expectation was said, but it was not, 'I need this to happen or else.' And that's the frustration."
But Meka was adamant that she remembered Michael's exact wording. "He literally said, 'We need to have sex on our honeymoon or I'm not gonna want to be in this marriage,'" she said. "I want him to be honest. That's the root of this issue."
Michael broke down and said he felt like he was 'failing'
Michael broke down and began to cry as he lamented the troubled state of his marriage. "For me, I want to make the marriage work," he told Pastor Cal as tears streamed down his face. "I just feel like I'm failing. For me in general, it's a lot of pressure that I put on myself, that we put on ourselves to be everything for everybody."
Meka's husband continued, "We're in a very unique, unorthodox situation. And it's hard because I'm trying very very hard to make this work, I really am. I didn't come here to fail."
Michael's unexpected breakdown became a bonding moment for the new couple. Meka comforted her husband and gave him a hug. "That was the first time that I saw my husband cry," she told Married at First Sight producers. She said she finally believed he was being genuine and letting his walls down with her.
While things were far from fixed between Meka and Michael, they agreed they made progress during their session with Pastor Cal. "I feel like we definitely have issues, but I wouldn't say that we're failing," Meka told her husband, promising him she wanted to continue to work out their differences.