'Married at First Sight': Michael Storms Off the Stage And Argues With Reunion Host Over Brandon's Arrest
Brandon Reid and Taylor Dunklin's marriage blew up in flames on Lifetime's Married at First Sight Season 10.
After breaking up for good on Decision Day, they even both got arrested after Taylor's visit to a bar with a new boyfriend allegedly turned physical. On the Apr. 22 reunion episode, Taylor spoke with reunion host Kevin Frazier about the incident, as Brandon had been asked to stay home due to restraining orders on both sides.
Meanwhile, their Married at First Sight castmates Michael Watson and Meka Jones also broke things off on Decision Day. But Michael remained close friends with Brandon, offering him emotional support after his marriage ended. At the reunion, Michael's loyalty to Brandon left him feeling angry and flustered, as he was asked to defend his friend's actions and ultimately stormed off the stage.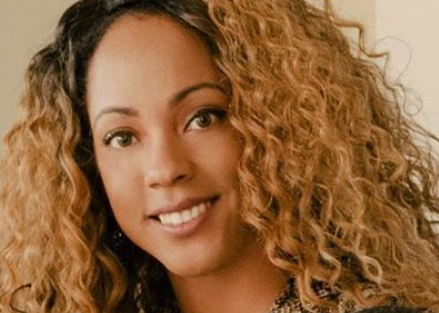 Taylor explained that she and Brandon were both issued restraining orders
Frazier sat down with Taylor to get down to the nitty-gritty of what happened in D.C. after Decision Day. "There was an incident that happened after Decision Day at a bar in D.C.," he began.
The Married at First Sight reunion host began by offering Brandon's side of the story via the court filings.
According to Brandon's perspective, Taylor was the aggressor in an alleged physical confrontation. "She showed up to my local restaurant with another man," the court filings read. "She pushed me and then called the cops to state that I had assaulted her. We both ended up going to jail since there was no evidence to support either of our claims that the other person was the aggressor. I have photos to support her aggressive behavior that night."
Meanwhile, Taylor claimed that, after showing up with a new boyfriend at a bar where Brandon had previously worked (but allegedly no longer visited), she saw her ex-husband getting agitated. She claimed that she tried to leave the bar, but Brandon followed her, escalated the situation, and ultimately got physical with her.
"I tried to leave. I tried to leave the place, I got followed," the Married at First Sight star claimed.
After arrests and a day in jail for each of them, Brandon and Taylor had to appear in court. Mindy and Katie, who were both present during the incident, were asked to appear in court to discuss the confrontation.
Both were granted protective orders that don't allow them to contact each other in any way, even through a third party—which is partly why Brandon wasn't present at the reunion. "We both don't want anything to do with each other. So the fact that I'm with whoever I'm with should not be a problem to him," Taylor argued.
Frazier asked Michael to speak up for Brandon as his friend
Meka spoke up and argued that a clean break between Brandon and Taylor was best for everyone. "It needed to be done," the Married at First Sight star said. "Their relationship just wasn't good, and it just wasn't going to work out anyway. So I think it was good that they were able to go to court and see a judge. I think that's what they needed."
Then, Frazier turned to Michael, who'd become fast friends with Brandon during filming. "Michael, I want to ask you, because you are tight with Brandon," he probed. "You were there. What was it like?"
Michael gave a somewhat diplomatic and noncommittal answer, replying simply, "It was interesting to see how far they'd kind of fallen off from the show to this point. It's a sad situation."
But the reunion host pressed on, asking Michael for more details on Brandon's side of the story. "You had a chance to talk to Brandon. He's not here to defend himself," he said. "What would you say on his behalf?"
The education specialist repeated that he felt Taylor and Brandon should move on from one another and their toxic relationship and towards bigger and better things. "I think Brandon's disappointed about how the marriage worked out," Michael said carefully. "I think there was just a lot of things that happened throughout the marriage that probably shouldn't happen."
Still, Frazier asked Michael to elaborate further on why Brandon thought the confrontation was Taylor's responsibility—and that she was the one who had allegedly been violent to an extent. "Not as I understand it," Brandon said nervously, looking all the more uncomfortable about being put on the spot.
"Explain to me how you understand how it happened," Frazier demanded.
Meka's ex-husband finally replied, "According to the evidence I heard in court, there was some altercation that happened at the bar, but I don't think it was Brandon."
Michael pushed back and stormed off the stage in anger
Eventually, visibly agitated about the line of questioning, Michael left his castmates in a huff and headed backstage. "Did Michael just leave?" Frazier asked as the other Married at First Sight cast members looked on in confusion.
"He's gonna call Brandon right now," Meka joked, alluding to the fact that Michael seemed to defend Brandon in every situation no matter what.
Frazier and Michael had a tense, but frank, conversation backstage about why Michael had left. The Married at First Sight star didn't think it was fair to him that he should be asked to speak on someone else's behalf, especially about a legal situation. "I shouldn't have to answer questions about somebody else's situation. That's not fair to me," he declared.
"That's your guy, though," Frazier pushed. "You are the one who was closest to him."
But Michael insisted that it wasn't his place to speak on something so sensitive that didn't directly involve him. "I understand that…but it's not my marriage," Michael retorted. "It's not my place to speak on behalf of somebody else's situation."
Meka's ex-husband added that it put him in a tough spot when he had to answer a string of questions about a situation between two other people. "Now I have to defend him, because he's not here to speak for himself? That puts me in a very precarious situation," Michael exclaimed. "And he's black, and I'm black."
The reunion host pushed back, reminding Michael, "I'm black too. Hold on, hold on. And she's black too. Don't try to turn it into that. 'Cause I'm gonna tell you right now, his behavior on national television was asinine." Frazier added that Brandon "showed his a**" on the show, especially in his behavior with producers.
After Frazier agreed not to ask Michael any more questions about Brandon, he reluctantly returned to the stage—although he remained nervous and perturbed for the remainder of the show.