'Married at First Sight': Mindy Shiben Asks Zach Justice If He Wants Her to Get 'Breast Implants,' Calls Him a 'D**khead'
Zach Justice broke Mindy Shiben's heart on Lifetime's 'Married at First Sight' when he told her he wasn't attracted to her shortly after they married. On the Feb. 5 episode, the new couple continued to clash over Zach's lack of affection and his insistence that he didn't feel physically attracted to his wife.
Many fans of Lifetime's Married at First Sight aren't big fans of Season 10 groom Zach Justice, a personal trainer who married figure skating coach Mindy Shiben. Some viewers found him self-centered and abrasive, especially after he told Mindy he wasn't physically attracted to her and seemed to assume she was attracted to him.
The Feb. 5 episode of Married at First Sight certainly didn't win any skeptics over to Zach's side. After Mindy confronted her husband about why he wasn't wearing his wedding ring on their honeymoon, the new couple launched into an uncomfortable conversation about Zach's lack of attraction to his wife.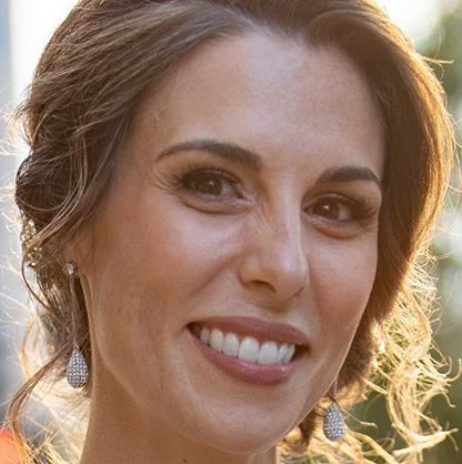 Mindy confronted Zach about not wearing his ring
At a romantic dinner on their last night in Panama, Mindy asked Zach why he wasn't wearing his wedding ring.
"This honeymoon process has been just such a learning experience for me," the Married at First Sight star began. "I gotta say, not at all what I expected."
"You've really been listening to me and I really appreciate that," Mindy continued. "But today I noticed that you weren't wearing your ring…It hurt my feelings."

Zach insisted he didn't mean anything by it, but Mindy looked unconvinced. "I just genuinely forget to put on jewelry," he told his wife. While Mindy said she didn't want to seem like she was "nagging," she wondered if her husband was ready for commitment and took this process seriously.
Zach admitted he had to 'build an attraction'
While Zach confessed he still didn't feel attracted to Mindy, he tentatively suggested that things might change once they were back home. "It feels like it would be easier building attraction when we're back in D.C.," he ventured.

The Married at First Sight star added that he often gauged his connection to someone by asking himself, " 'Do I miss you?' That'll be a test there, and I guess, I've never been in this position."
Mindy looked on in disbelief as Zach admitted he already wasn't sure what to do at this point, given his lack of attraction. "It's hard for me to come out and say that I don't know what to do and I don't know which direction to go," he told his new wife.
The 'Married at First Sight' couple argued over Zach's request that Mindy help him 'figure it out'
Things went from bad to worse when Zach requested that Mindy "help" him develop an attraction to her. "Help me figure this out," he asked her over dinner.

"What do you want me to do?" Mindy exclaimed at last. "Get breast implants or something?"

Blushing, Zach replied, "Whoa, whoa, jeez. I did not put that on my questionnaire."

"You're asking me what you should do to make you more attracted to me!" his MAFS wife declared, looking shocked.

To Lifetime producers, Mindy looked flabbergasted and heartbroken as she revealed what she really thought of his behavior. "Zach has no idea how he comes off," she complained. "I've been trying to give him a chance, but the guy is a f***ing d**khead. I don't know."
Fans seemed to overwhelmingly agree with Mindy, especially because Zach didn't seem to want to put any effort whatsoever into his marriage. "The levels of effort between Zach/Mindy is severely imbalanced," one Twitter user wrote during the episode. "Zach likes to be very mean and crushing through hidden passive aggressive comments."
Another MAFS viewer thought Zach should have turned away from Mindy at the altar if he truly didn't feel any attraction to her at all.
"If Zach felt 0 attraction then it was cruel to go through with the wedding," they argued. "I get that he didn't want to be harsh and cause Mindy any humiliation but in the long run, his decision was very cruel and caused her more hurt and humiliation than if he would have just been honest."