'Married at First Sight': Mindy Shiben Calls Fans Out For 'Cyberbullying' Katie Conrad, Jokes About Zach Justice's Insults
Mindy Shiben quickly became a fan favorite on Lifetime's Married at First Sight Season 10. Many viewers couldn't believe how her husband, Zach Justice, treated her—especially in telling her repeatedly that she wasn't physically attractive, refusing to move in with her, and possibly having an emotional affair with her friend, Lindsay.
After Mindy broke things off with Zach, he seemed to take things a step further by getting drinks with another separated Married at First Sight castmate, Katie Conrad (Derek Sherman's wife). Fans took to social media to lash out at Katie for her behavior, but Mindy defended her new friend on Instagram with class and grace.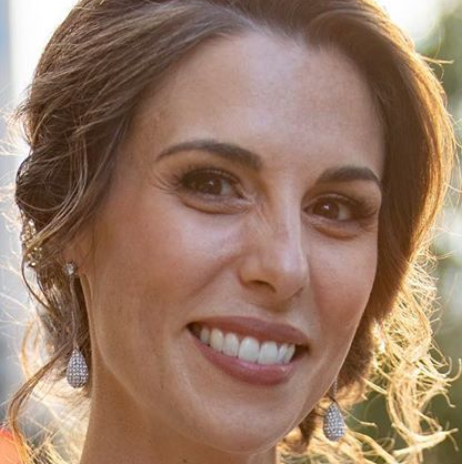 Mindy pushed back at 'cyberbullying' in a now-deleted Instagram post
At the Married at First Sight reunion, Zach and Katie came clean about having gone on a date of sorts around Christmastime in 2019. Mindy told the reunion host, Kevin Frazier, that she had been angry with Zach at first—especially because she'd already been betrayed by her friend Lindsay. "I didn't want to be betrayed by another," Mindy lamented.
As for how she found out about Katie and Zach's outing, Mindy admitted, "Katie texted me because she kind of felt bad about it." While nothing ultimately came of their date night, many Married at First Sight fans saw the castmates' behavior as shady.
After the reunion episode aired, fans flooded Twitter and Instagram with comments about how shady Zach and Katie's behavior had been. In a surprising turn of events, Reality TV World reported, Mindy actually took to Instagram to defend Katie (but notably, not Zach).
"Today I am torn," Mindy wrote in a now-deleted post, accompanied by a picture of herself with Katie. "While I am beyond grateful for the love and support, my heart hurts to see a close friend suffer from #cyberbullying."

The Married at First Sight star continued, "We've all done things we aren't proud of. Imagine those things being broadcasted on national television and criticized by millions of people. From the bottom of my heart, I beg everyone to #STOPCYBERBULLYING."
The 'Married at First Sight' star also joked about Zach's comments about her looks on social media
Many Married at First Sight fans were in awe of Mindy's class and sense of humor throughout Season 10. Although she had every reason not to take the high road with Zach, she stood her ground while remaining calm and kind at every turn.
Recently, the figure skating coach joked about Zach's countless negative comments about her looks and his lack of physical attraction to her, showing yet again that she has a good-natured take on the whole experience. "So they tell me I have a 'face for radio,'" she wrote in an Instagram post, accompanied by a photo of herself during a recent podcast appearance. She added silly emojis and the hashtag "#lies" to the caption.
It also looks like Mindy is still close with her fellow Married at First Sight brides. In fact, she was the one who originally suggested that she and the four other women get "ten" tattooed on their ring fingers to represent Season 10. "Some of the raddest gals I've ever met!" she wrote under a photo of the five Season 10 brides, adding the hashtags "#friendsatfirstsight" and "#bridetribe" to represent the close bond they forged during their unique shared experience on the show.
But as for Zach? Mindy's completely done with him. Despite recent speculation that the pair might have been dating or trying to work on their marriage after the season aired, Mindy told a Married at First Sight fan that that absolutely wasn't the case.
"Mindy are you dating Zach now? Saw pics in People," a viewer wrote to her on Instagram. "Dating like…each other?" Mindy wrote back. "No, definitely not." Phew!
Fans flooded Mindy's Instagram with supportive comments after the season ended
As for fan support, Mindy has no shortage of that. Married at First Sight viewers have sent the Season 10 star an outpouring of support and praise.
"Mindy…You are definitely a catch. I don't [know] what his issues were but it wasn't you," one fan reassured her on Instagram. "I was so impressed with how poised you [were] with a difficult situation. Never played the victim. Always patient and kind."
Others encouraged Mindy to keep trying to find love in the future, and someone who had the same love and respect to give to a partner that she did.
"Girl let me tell you!" one Instagram user wrote. "You handled yourself with such class and I've never been more proud of someone I don't even know! They failed you on that show…He is not sorry and he's cocky and arrogant," they wrote of Mindy's ex. The commenter added, "I'm not going to bash on him anymore just want you to know that you have so so much to offer to someone and you are so worthy! Don't give up on love."
Yet another Married at First Sight fan gushed, "You deserve so much and I hope that you do get the man of your dreams that will treat you like his queen. I was actually glad that you didn't stay with Zach since he wasn't giving you what you truly desired."