'Married at First Sight': Mindy Shiben Comments On Zach Justice's Instagram
Mindy Shiben and Zach Justice may not have hit it off right away on Lifetime's 'Married at First Sight' Season 10, but the figure skating coach seemed to defend her husband on Instagram in a recent post.
Many of the stars of Lifetime's Married at First Sight lock down their social media accounts and set them to private while their seasons are airing. Some might do so to keep the outcome of the show top-secret, while others might want to avoid the barrage of potential criticism from viewers as they watch their relationship unfold.
Zach Justice, who married Mindy Shiben on Married at First Sight Season 10, is one exception. He's kept his Instagram, @thecasualathlete, public while his season aired, despite widespread criticism after he admitted he wasn't physically attracted to Mindy.
But Mindy's comments on Zach's recent Instagram post might show that the couple worked things out in the end, or at least that they're still relatively friendly with each other.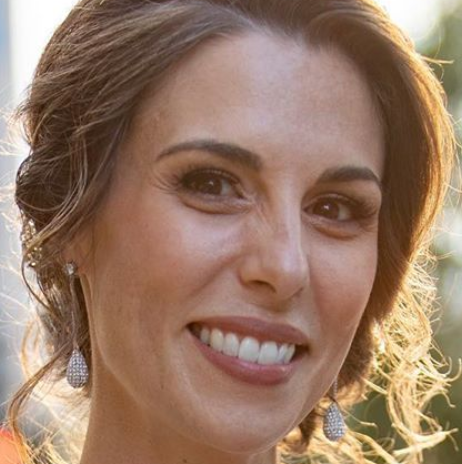 Mindy praised Zach on his recent Instagram post
32-year-old Zach, a personal trainer and fitness model based in Washington, D.C., was already active on Instagram before he started appearing on Married at First Sight.
Zach immediately had marital issues with Mindy, a 34-year-old figure skating coach, after he refused to move in with her after their honeymoon and admitted he felt no chemistry with her. Many Married at First Sight fans wondered if he was sincere in his motives for appearing on the show.
Despite his troubles with Mindy and skepticism from fans, Zach has kept his social media presence up and running since Season 10 premiered (unlike most of his castmates).
Under a recent video of himself working out in the gym and giving advice on effective leg exercises, Mindy wrote simply "#GOALS," adding heart and flexing emojis. (Zach liked her comment.) Some fans were surprised that Mindy was supporting her husband (or ex-husband, by now?), despite their problems on the show.
The 'Married at First Sight' star also replied to fans
Fans replied to Mindy's comment on Zach's post with praise and advice. One Instagram user wrote in response, "Hello beautiful lady rooting for you guys all the way from the United Kingdom. You are one helluva strong lady, fingers, toes and everything crossed."
Mindy replied positively, "Thank you! We love the support!"
One Married at First Sight fan seemed to think Mindy's public support of Zach and her use of the word "we" implied they were still together. "Your response says it all. Destiny," the viewer wrote in response.
Another viewer told Mindy she believed that "true love was right around the corner" for her. The commenter also mentioned her own daughter's tragic death, expressing sympathy for Mindy's loss of her younger sister not long before filming the show.
The Married at First Sight star responded to the fan with her characteristic graciousness, writing, "My heart is breaking for you after reading about your daughter. Sending you all the love in the world❤️. Thank you for your support and encouragement!"
Fans flooded Zach's comments with opinions about his relationship with Mindy
Of course, plenty of Married at First Sight fans also commented on Zach's post with their opinions on his marriage to Mindy.
While many viewers thought Zach seemed too egotistical and "shallow" to make it work with her, others thought the couple simply didn't have chemistry. Still others encouraged Zach to go for it and try to make his marriage successful.
One critic encouraged Zach to look beyond Mindy's looks, writing, "You need to remember your looks muscle and tattoos will fade when you are in your 70s plus, but Mindy if you treated her right would be there for you forever."
Another viewer thought it all added up to a spark, and neither Zach nor Mindy could do much to change it. "I would love to see you and Mindy end up together because she is such a doll," the Instagram user wrote, "but after all said and done if there's no attraction or chemistry then it's just not there and I respect that."
Yet another Instagram commenter still had hope for Zach and Mindy's relationship. "Without the cameras around I REALLY hope and pray you can work issues out and be friends at least but even more if you can do it. I cried on your wedding and was SO hopeful! I'm still hanging on hope," they wrote optimistically.