'Married at First Sight': Mindy Shiben Makes 4 Demands Of Zach Justice, Wonders If He's Lying About His Inappropriate Relationship
On Lifetime's Married at First Sight Season 10, Zach Justice quickly became one of the show's most MIA husbands ever.
The personal trainer refused to move in with his wife, Mindy Shiben, and rarely kissed, touched, or even contacted her at all when cameras weren't rolling. Making matters worse, Zach had a strange, secret relationship with Mindy's friend, Lindsay, that included texts and phone calls.
Mindy dealt with Zach's standoffishness for quite some time. But after five weeks of marriage, she said she was finally over it. On the Mar. 18 episode of Married at First Sight, "Move In Or Move On," the figure skating coach told Dr. Viviana Coles that she wouldn't continue in her marriage to Zach unless he met four demands.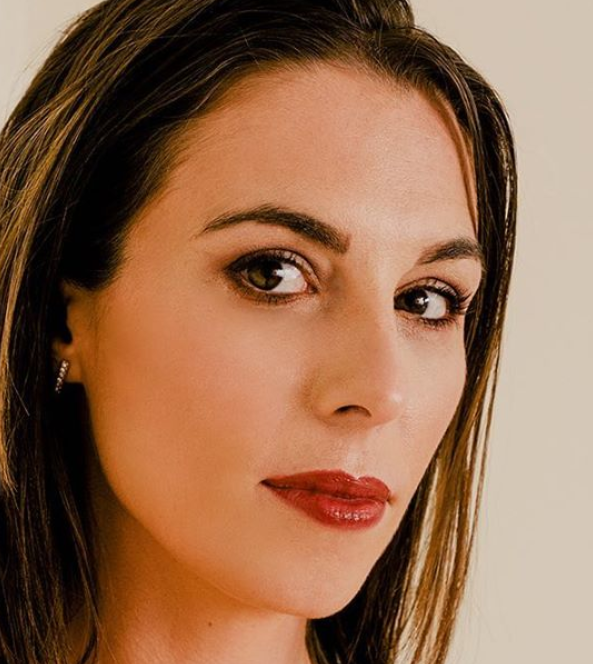 Mindy said she could recommit to Zach, but only if he met four demands
Just before Recommitment Day—when the Married at First Sight couples are asked to decided whether or not they want to recommit to their marriages after five weeks together—Mindy met with Dr. Viviana, one of the show's three experts. Meanwhile, Zach met with Pastor Cal Roberson to discuss his own feelings about his troubled relationship with Mindy.
In her counseling session, Mindy said she took marriage seriously and wanted to try to continue to work on her relationship with Zach. But after weeks of being burned and ignored, she finally had some demands. Dr. Viviana asked Mindy to tell her what it would take for her to say "yes" on Decision Day in three weeks.
"I have to see him outside of filming," the 34-year-old said.
"That sounds really minimal," the therapist agreed.
But that wasn't all. Mindy said she also needed to see the text messages between Zach and Lindsay and find out the truth about their relationship.
She also wanted Zach to explain what he accused her of being dishonest about at their one-month anniversary dinner. "Or, he needs to confess that he was making the whole thing up," Mindy said.
The Married at First Sight star took a deep breath and added, "And he has to move in."
Dr. Viviana told Mindy all of her demands were completely reasonable. She asked Mindy to try to "advocate for herself" as much as she could.
The 'Married at First Sight' star was suspicious of Zach's story about her friend
Mindy and Zach sat down together after their meetings with Dr. Viviana and Pastor Cal to discuss their marriage.
"He was definitely hard on me," Zach told his wife in reference to Pastor Cal. The 32-year-old continued, "He definitely got to the point as far as, this is a recommitment. Without hesitation from me, I am committed."
But Zach's wife wasn't so sure. "I was on the fence today, honestly," she revealed. "I just can't trust you, because I was just so surprised by this friendship that's taken place with my husband and a friend of mine."
Mindy nervously began to spell out her demands for Zach, beginning with spending more quality time together.
"The first thing is honesty and transparency moving forward," she told her husband. "The second thing is spending time and being in this marriage off camera. The third thing is, you have to tell me this secret that I've kept from you. The fourth thing is, it's actually moving in."
Zach agreed to spend more quality time with Mindy and to open up about what he'd accused her of lying about. But the other two demands were harder for him to make promises about.
Taking a deep breath, Mindy continued, "Do you have your text messages?"
"I have none of that anymore," Zach said shiftily, sharing that he'd deleted his texts and Instagram messages with Lindsay.
"Oh," Mindy said suspiciously. "Why'd you delete them?" the Married at First Sight star probed. "Did you guys decide to delete them together?"
Zach claimed that he and Lindsay hadn't deleted their messages because they were inappropriate, but Mindy didn't buy his story.
"I feel that Zach is deliberately lying to me," she told Married at First Sight producers. "The fact that Zach and Lindsay both deleted their text messages, that's a big red flag."
Still, Mindy agreed to set that issue aside, "as long as we're super clear that that's not cool."
Zach still refused to move in with his wife
Despite his decision to recommit to Mindy, Zach still wouldn't agree to move in with her. The Married at First Sight star justified his decision by saying that he often went to bed early and didn't spend much time at home. He claimed that he didn't want Mindy to think that meant he wasn't trying to work on their marriage.
Mindy wasn't happy about Zach's excuse. "How is not making a move better?" she wondered. "We are married, and we're supposed to feel out this relationship, this marriage, leading up to Decision Day."
Zach was noncommittal and vague in his response (and by the end of the episode, he still hadn't moved in). But Mindy insisted, "For me to stay committed, we need some kind of move in that direction."