'Married at First Sight': Mindy Shiben's Friend Says Zach Justice Is 'Full of S***' and 'Trash'
Mindy Shiben's honeymoon in Panama with Zach Justice on Lifetime's Married at First Sight Season 10 didn't go as she'd hoped.
The 34-year-old, D.C.-based figure skating coach took a major risk by getting legally married to a stranger, not least because most of her family was unsupportive and even refused to attend the wedding.
While Mindy was immediately smitten with Zach, a 32-year-old fitness model and personal trainer, he didn't return her attraction. Zach admitted he felt no chemistry with Mindy and wasn't sure how to move forward. The couple wasn't intimate (or anywhere close) on their honeymoon, and Zach refused to move in with his wife afterward.
On the Feb. 12 episode of Married at First Sight, "New Wife, New Life," Mindy's wine night with a close friend quickly turned into a heart-to-heart about Mindy's new husband. While the Married at First Sight star was ready to forgive Zach and move forward, her friend wasn't so sure.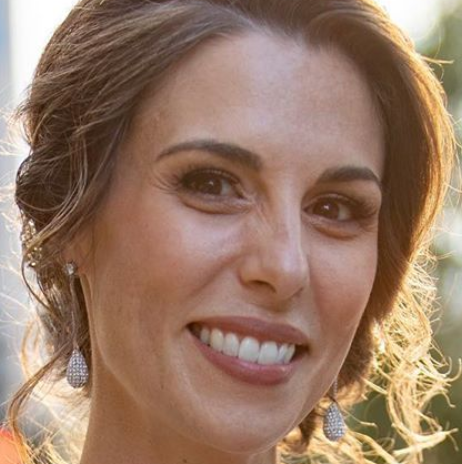 Mindy said she was still hoping to make it work with Zach
Despite Zach's refusal to move in with Mindy, she told Lifetime producers she was holding out hope that she could make her marriage work. While her husband told her at the airport that he wouldn't be moving in with her, she decided to prep the apartment for his hoped-for arrival anyway.
"Zach and I really haven't been in contact much," she admitted sadly.
But the Married at First Sight star wasn't ready to give up on love. "I do feel like if Zach decided to show up and be a husband, we could make this marriage work," she shared. "But that's up to Zach."
Mallory asked Mindy if anything physical happened on the honeymoon
Settling in for a glass of wine at home with her friend Mallory, Mindy looked distraught as she joked about needing to drink after her disastrous honeymoon with Zach.
"Did anything happen on the honeymoon?" Mallory asked Mindy.
"We kissed, we made out once," the Married at First Sight star said. She lamented, "And then he told me so many times that he's not attracted to me."
The Lifetime star said she didn't quite understand why he refused to give their marriage a fair shot. "He decided he wasn't gonna move in," Mindy told Mallory, adding that he had given her mixed signals. "He told me it would not be healthy for the two of us to live together. But he also told me he wants us to work on the marriage."
Mallory exploded in defense of her friend. "He's full of s***," she declared. "You don't deserve that. You deserve so much f****** better. You are beautiful, wonderful."
And she didn't hold back about how she really felt about Zach. "Now it seems like your life is on hold because this guy is trash," Mallory exclaimed.
The 'Married at First Sight' star told Mallory she wanted to give Zach a 'second chance'
Mindy was grateful for her friend's support, but she insisted she was still willing to give things a try with her expert-arranged marriage. "I'm married to this guy," the Married at First Sight star pointed out. "I do want to give him a second chance because I committed to this."
But her friend was skeptical. "Does he deserve that from you?" Mallory wondered.
While Mallory gave Mindy something to think about, the Married at First Sight star ultimately said she was still hoping Zach would put more effort into their marriage and take it seriously.
But her friend told Lifetime producers she wasn't convinced Zach would change. "Actions speak of character," Mallory said. "His character seems like garbage right now."