'Married at First Sight': Mindy Tells Zach She's 'Owed an Apology'
Mindy Shiben and Zach Justice struggled with their relationship almost immediately after they got married on Lifetime's Married at First Sight Season 10.
The 34-year-old figure skating coach and 32-year-old personal trainer seemed to enjoy their wedding, but Zach told Mindy he wasn't physically attracted to her soon afterward. The couple wasn't intimate on their honeymoon, and Zach said he "felt nothing" during their first kiss. After they returned to D.C., Zach even refused to move in with Mindy.
Despite her husband's distant attitude, Mindy held out hope for their marriage and kept the vows she made. On the Feb. 19 episode of Married at First Sight, "Home Is Where Your Spouse Is," Mindy and Zach met up at a park and discussed Zach's lack of commitment.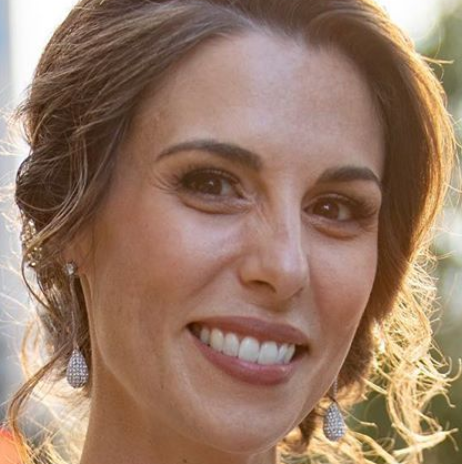 Mindy said Zach needed to 'do more' to demonstrate his commitment
"Long time no see," Zach said awkwardly as he and Mindy sat down together at a local park during the latest episode.
The Married at First Sight couple quickly got into a deeper conversation about why Zach refused even to take "baby steps" towards building their commitment. Zach asked his wife how her counseling session with one of the show's matchmakers, Pastor Cal Roberson, had gone.
"I was trying not to have expectations at the beginning of it," Mindy shared, "but I was really open to living together, so I was kind of surprised when you decided to go a different way with it."
Mindy added emotionally, "Me trying to follow through on my promise is taking literally everything I have."
The new bride told Lifetime producers that she was trying to be patient and keep her vows, but she wasn't going to wait forever for her husband to show some effort and stop being so standoffish. "I do need Zach to do more," Mindy said. "I can't be committed alone. Show me how you are invested at all."
The 'Married at First Sight' wife asked her husband for 'an explanation' for his behavior
Mindy continued by straightforwardly asking for an apology from Zach, especially because he had essentially abandoned her with little communication after their disastrous honeymoon.
"I feel like I'm owed an apology and an explanation as to why I'm going through this alone," the Married at First Sight star told her husband.
Zach seemed reluctant to answer, but he claimed he was doing the "best" he could by offering to hang out with Mindy more in an effort to build a connection. "All I can do is value this friendship," he said.
"But we're not friends," Mindy pointed out. "We are married."
Zach assured Mindy he was 'still in this'
Despite his apparent reluctance, Zach insisted he still wanted to see where his marriage could go. "I'm still in this," the Married at First Sight star told Mindy. "And I haven't backed out."
The fitness model brought up his lack of attraction to Mindy yet again, adding, "I didn't come into this thinking, 'If I don't get the girl I'm attracted to immediately, screw it.'"
Still, Zach apparently did take one step towards a potential future with Mindy. As he lifted his left hand, his wife noticed he'd put his wedding ring back on after removing it during their honeymoon in Panama.
"I got it cleaned, too," he pointed out, leading Mindy to keep a glimmer of hope for their marriage. Zach told his wife, "I can't let you be committed alone."