'Married at First Sight': Pastor Cal Roberson Tells Zach Justice He Has 'Sucked As a Husband' In Sneak Peek
Pastor Cal Roberson, one of the three matchmakers and marriage experts on Lifetime's Married at First Sight, isn't one for mincing words.
And in a new preview clip from In Touch Weekly, it seems like the matchmaker thinks Zach Justice, Mindy Shiben's absentee husband of one month, is due for some tough love. In the sneak peek of the upcoming Mar. 18 episode, "Move In Or Move On," the Married at First Sight expert sits down with Zach to deliver some harsh truths.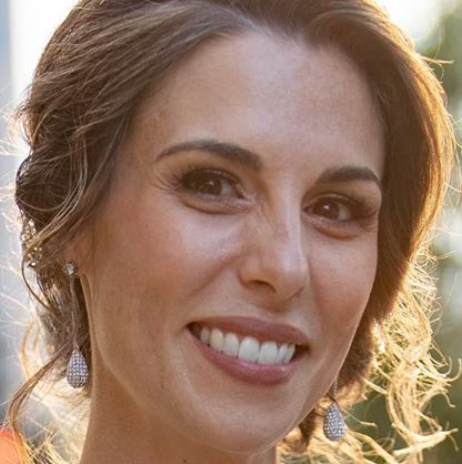 Pastor Cal asks Zach to 'give it to him straight'
Zach and Mindy certainly haven't had a blissful marriage so far on Married at First Sight Season 10. Zach admitted he wasn't attracted to Mindy right away, but that was just the beginning. He didn't move in with his wife after they got back from their honeymoon. Since then, Mindy says, she's barely seen or heard from her husband at all.
In a counseling session, Pastor Cal tries to get to the bottom of things in a new sneak peek. "Give it to me straight," he asks a blank-faced Zach. "Are you committed to Mindy and to this marriage?"
The 32-year-old fitness professional stays silent for a long moment. Finally, he answers noncommittally, "It's hard to say today, 'It's not going to work.'" Zach adds that he doesn't want a "ton of regret" after the experiment is over. "You can't walk away from the still unknown when you have an opportunity," he insists.
The 'Married at First Sight' expert calls Zach out for 'sucking' as a husband
But it seems like Pastor Cal isn't satisfied with vague replies from Zach anymore.
"So you feel as though you can be committed to her?" he presses in the clip.
"Yeah, eventually," the Married at First Sight husband responds, looking anything but sure.
Pastor Cal looks absolutely bewildered by the contradiction between Zach's words and his actions. "Zach, help me understand," he demands. "This hasn't been a steady upward movement. This has pretty much been steadily declining. Up to this point, you know you have sucked as a husband."
Zach looks bewildered as Pastor Cal asks him why he hasn't put in 'any noticeable effort'
Zach looks shocked to hear such harsh words from the pastor. But he isn't done yet.
"She was getting married at first sight because she really wanted to be married," Pastor Cal says on Mindy's behalf. Zach's face doesn't register any emotion. "But since the day you've been married, there hasn't been any kind of noticeable effort to be married."
After a heavy silence, the Married at First Sight expert finally asks Zach why he's on the show at all. Several of Zach's castmates, as well as the experts themselves, have wondered if he had ulterior motives for signing up for the reality show.
"Why the heck now should you even continue? Why?" Pastor Cal exclaims, as Zach looks on in surprise.