'Married at First Sight': Shawniece and Jephte Explain Why They're Not Wearing Wedding Rings; Fans Don't Buy It
Shawniece Jackson and Jephte Pierre didn't hit it off right away after getting married on Lifetime's Married at First Sight Season 6. While Shawniece was eager to jump into a marriage and commitment, Jephte had difficulty opening up to a stranger. Afraid of being vulnerable, Jephte didn't even sleep in the same bed with Shawniece at first, and he often expressed doubts about his feelings for his wife.
Jephte and Shawniece became parents to baby Laura soon after their season. But their marriage wasn't always as healthy as their co-parenting relationship. They broke up and even planned to get a divorce at one point, and Jephte began seeing other women while Shawniece was pregnant.
Eventually, the troubled couple reconciled. They're still together today, raising Laura and living in the Boston area. On the April 29 special, Married at First Sight: Where Are They Now, they explained their reasoning for taking off their wedding rings to host Kevin Frazier. But many Married at First Sight fans thought the answer wasn't quite so simple.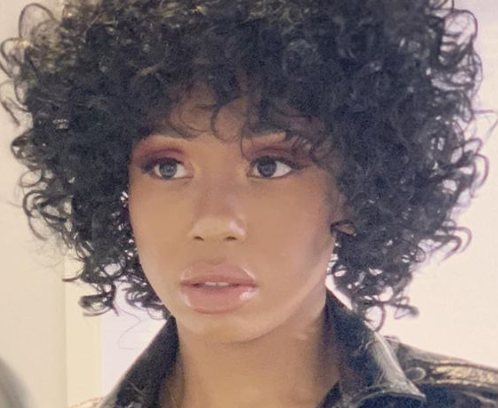 Shawniece and Jephte said they worried they didn't have much of a relationship beyond co-parenting
Frazier asked Shawniece and Jephte where their marriage stood today after all the struggles they'd had over the past two years.
"We've come far from where we were then," Shawniece said. Still, the Married at First Sight couple worried they were focusing on parenting more than on their connection as a pair. "I think the hardest thing is learning how to parent and still get the relationship to where it needs to be," Shaeniece added. "I think that's probably the hardest thing."
Jephte agreed, adding that he didn't want to realize he hadn't put enough effort into his marriage once their daughter was an adult.
"I know, hindsight being 20/20, we're trying to make sure that we stay focused on us," he told Frazier. "Because we don't want the baby to turn 18 and then she leaves and we're looking at each other like, 'We don't know who we are without the baby.' That was one of our fears."
But Shawniece assured Frazier that the couple was still going strong and working steadily on their relationship. "We're in a happy place," she said.
The 'Married at First Sight' stars still weren't wearing wedding rings
But Frazier pointed out that it didn't look like all was necessarily wedded bliss between the two. The host wanted to know why they weren't wearing their wedding rings.
Jephte seemed a little put on the spot as he responded nervously. "Shawniece and I spoke about that," he said. "Our first go-around was so tough, so we decided, to alleviate some pressure, that we would … make it our own."
The Married at First Sight star explained he wanted to take things into his own hands in the future. "I decided that I wouldn't wear a ring until I got down on one knee and proposed to her myself," the new dad told Frazier.
The host pressed on, wondering whether there was more to the story that Jephte and Shawniece weren't revealing. "You're in a happy place. You're married. What are you waiting on?" he asked.
Jephte chalked it all up to money. "They say you have to save up money for a big ring, right?" he laughed.
Frazier also wanted to know whether Jephte ever attracted the wrong kind of attention from women without a ring on his hand. "Jephte. Single. Good-looking man. Out there with no ring on. It signals something to women, doesn't it?" he asked.
But Shawniece cut off that line of thinking, insisting that she and Jephte were committed to one another wholeheartedly — rings or not.
"Let me just say this. I know plenty of men who wear rings who still do things that they ain't supposed to," the mom and hairstylist pointed out. "So I think, yes, a ring symbolizes something to the outside world, but our commitment is beyond the rings. And we've been committed to each other since we came back and said, 'Let's do this.'"
Fans didn't quite buy their reasoning for going ringless
Some Married at First Sight fans weren't convinced that Shawniece and Jephte were as happy in their marriage as they claimed.
Particularly due to Jephte's history of cheating on his wife during a rough patch, some viewers wondered whether Shawniece was just going along with his desire to take the rings off. A few fans even mused that the couple might have stayed together more for their baby than for each other.
"I low key feel bad for Shawniece," one Married at First Sight fan wrote on Twitter during the special. "I don't know her like that but I can tell a ringless marriage is not what she truly wants. She just seems to go with the flow for Jephte even if it's making her unhappy. Jephte's excuse was ridiculous."
Another Twitter user agreed, writing, "Shawniece is still putting up with Jephte's bull***. No ring until he proposes? C'mon! We know that's never going to happen. She's in such denial. He is only there for the kid."
One fan hoped Jephte wasn't taking his wife and the mother of his child for granted. They wrote on Twitter, "I don't believe that Jephte is into Shawniece. But I think someone has told Jephte that Shawniece is probably the best woman he'll ever meet. He needs to realize that."