'Married at First Sight': Some Fans Think Jessica Is Not Showing Austin Enough Respect
Most fans of Lifetime's Married at First Sight thought Jessica Studer and Austin Hurd were the strongest couple on Season 10 right from the beginning.
Jessica and Austin seemed to fall into an easy familiarity right away. They agreed on everything from religion to kids and enjoyed plenty of intimacy and chemistry on their honeymoon in Panama.
While the couple still seems like the top contender to remain married on Decision Day after eight weeks, some fans think there might be a little bit of trouble in paradise. On the Feb. 19 episode of Married at First Sight, "Home Is Where Your Spouse Is," some viewers thought Jessica took too many "playful" digs at Austin and didn't treat him with enough respect.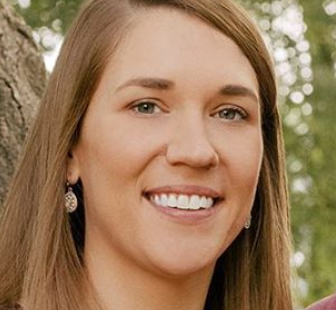 Fans claimed they noticed signs of Jessica's type-A behavior in the most recent episode of 'Married at First Sight'
Despite Austin and Jessica's instant connection, fans noticed a few potential wrinkles in their relationship in recent episodes. Austin has admitted to being a "mama's boy," while Jessica has a type-A, strong personality and likes to be perfectly organized and clean.
On the Feb. 18 episode, Jessica seemed to take a few jabs at Austin's expense. He welcomed her home from work with dinner and wine. She joked that the food was merely "edible" and seemed to take a dig at their difference in working hours, as she sometimes takes on 14-hour shifts.
"Jessica just seemed to show contempt towards Austin for…working the usual amount of hours??" one fan wrote on Twitter.
Another Twitter user agreed that she was too harsh, writing: "Not too happy with Jessica's side comments when Austin was trying to give her dorky self a home cooked dinner."
At their housewarming party, Jessica also joked that she had to "carry their team" in beer pong and hinted that he wasn't good at giving house tours. Some fans also thought Austin's wife might be a little controlling when it came to cleaning their apartment, as his friends said this was the "most organized and clean they'd ever seen Austin."
Austin confessed he'd noticed Jessica's lack of patience in certain situations and admitted, "I will be a little bit messier than her. She likes to be clean, she likes routine."
One critic thought Jessica didn't show Austin enough respect. "Dude made her dinner & she says it's 'edible.' OMG!" the Twitter user wrote. "He's scared of forgetting to make the bed. He doesn't give a good 'house tour.' I think he's going to get tired of being treated this way."
Some 'Married at First Sight' fans thought Jessica and Austin's salary difference was a problem
What's more, Jessica admitted she was somewhat disappointed with Austin's salary. At a picnic with the four other Married at First Sight Season 10 brides, Jessica confessed she'd found out that Austin made "significantly less" as a network engineer than she did as a nursing manager.
Still, Jessica said it was fine with her as long as they were able to find balance as a couple. "It doesn't really bother me as long as he's motivated," she told the other women. "And I feel like Austin is motivated."
But some viewers thought the salary difference might bother Jessica more than she let on. "Jessica's whole demeanor has changed since she found out that she's making more money than Austin," one Married at First Sight viewer claimed on Twitter. "Well when you sign up to marry a man you never met, his financial seems a very small price compare to everything that can go wrong."
Many viewers argued that Jessica was taking too many 'jabs' at her husband
While many Married at First Sight fans still think Jessica and Austin will stay together on Decision Day, some thought Jessica acted a bit too much like Austin's mom, who plays a major role in his life.
"I really like Jess and Austin together although she seems kinda like his mom," one fan wrote on Twitter.
Another viewer agreed, arguing that there seemed to be a power differential between the couple already. "I like Austin and Jessica, but I'm starting to really sense some vibes of Jessica treating Austin like he's her child and not husband," they wrote.
Overall, most fans still believed in Austin and Jessica's relationship. But many thought she came off as a little controlling and should lay off the playful insults for a while. "Why does Jessica keep emasculating Austin with her tiny jabs??" a viewer wrote. Another agreed, arguing on Twitter, "I know it's playful, but Jessica takes A LOT of jabs at Austin."