'Married at First Sight': Some Fans Wonder if Derek and Katie's Relationship Will Fall Apart
Despite Katie Conrad's cold feet before her wedding to Derek Sherman on Lifetime's Married at First Sight Season 10, many fans were rooting for the young couple. Derek's vows were some of the most romantic on the show so far, and the grad students seemed to hit it off right away on their honeymoon in Panama. They both raved to Lifetime producers about their chemistry and said they were lucky to have been matched.
But after Derek and Katie returned to D.C., Married at First Sight fans noticed something seemed off between them. A revealing counseling session with Pastor Cal Roberson had some viewers wondering if they'd make it in the end after all.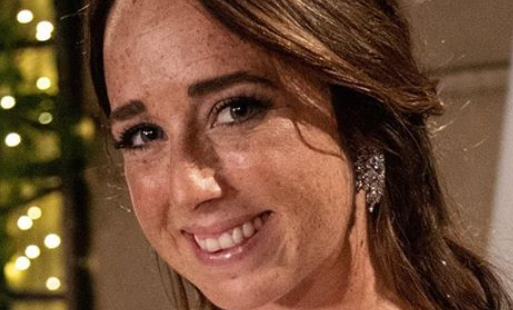 Derek and Katie had a tense counseling session with Pastor Cal
In a couple's counseling session with Pastor Cal, Derek admitted he didn't yet have strong feelings for his wife. Katie even worried her husband felt like they were "roommates" rather than newlyweds.
"The main thing that's missing here is time," Derek said, adding that he thought it would take "at least six months to a year" for him to fall in love with Katie. That didn't sit well with Katie, who worried their relationship might not progress.
But the couple's concerns didn't end there. Katie confessed that she still wondered about what might have happened with a former fling, who almost made her call off her wedding to Derek after he texted her to proclaim his love.
"Are you still attracted to that person?" Pastor Cal asked the Married at First Sight star, wondering if her ex might pose a problem in her ability to commit to Derek. "Yes," Katie admitted.
While Derek seemed to take the news in stride, he admitted he didn't like having a "competitor" in his new marriage.
Some viewers thought Katie's confession about her ex was deliberately timed
Some Married at First Sight fans thought Derek and Katie's flame had fizzled out too quickly. Others wondered if Katie was bluffing about the depth of her feelings for her ex in order to make Derek jealous.
"Katie only brought up the 'ex' thing because she was reacting to what Derek said," one Twitter user argued. "She didn't feel like she was enough for him so she's letting him know she has options."
Another agreed, writing on Twitter, "Katie brought up her ex cuz her hubby said he couldn't say it was love yet."
Other fans worried that Katie and Derek's marriage might fall apart because of her lingering feelings for her ex. "Are we gonna forget the fact that Katie was interested in a whole other dude before coming on this show and she's playing it off like she really feeling Derek?" a viewer wondered.
Others wondered if the 'Married at First Sight' couple would make it after all
In addition to their concerns about Katie's ex, some Married at First Sight fans thought Derek made a mistake in putting a timeline on his potential for falling in love.
One viewer pointed out that Derek admitted he'd never been in love before, so his "timeline" didn't make much sense.
"WTF is Derek even talking about?" the Twitter user wrote. "How would a person who has never been in love say that it's going to take him '6 to 12 months' to fall in love with his wife?"
One fan thought that Derek abruptly killed the romance and mystery by giving love a deadline. "Derek broke the spell when he told Katie he wasn't gonna feel in love until the 6 month mark," they argued.
Another viewer was concerned that Katie and Derek seemed to fall out of the "high" of infatuation so quickly. "Katie and Derek went from that honeymoon high to the sobering reality of life coming at you fast," they wrote. Whatever the case, Derek and Katie might have more obstacles to wedded bliss than they originally thought, making Decision Day a bit more complicated.