'Married at First Sight': Taylor and Brandon Reflect On Their Wedding Day In Sneak Peek
Taylor Dunklin and Brandon Reid struggled in their marriage as early as their honeymoon on Lifetime's Married at First Sight Season 10. Brandon wrestled with anxiety and anger around the cameras, leading him to lash out at the Lifetime production crew, his castmates, and his wife.
Surprisingly, though, things got even worse when Brandon and Taylor moved back to Washington, D.C., and briefly moved in together.
Brandon wasn't happy about his wife's social media use—an issue that came to a head when Taylor posted a sarcastic Instagram story in which she referred to herself as "single" and said she was looking for the right guy. Taylor's husband hightailed it out of their apartment in response.
In a sneak peek of the upcoming Mar. 11 episode of Married at First Sight, "Anniversaries and Secrets," exclusively from PopCulture.com, Taylor and Brandon reflect on their tumultuous four weeks of marriage on their one-month anniversary.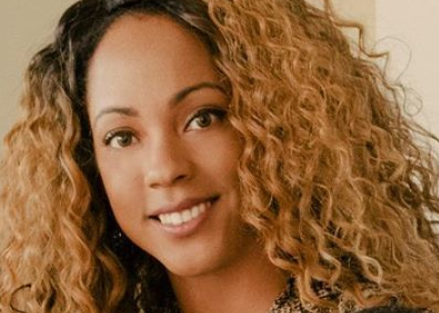 The 'Married at First Sight' experts ask Taylor and Brandon to reflect on their wedding day
Dr. Pepper Schwartz, one of the Married at First Sight experts, explains in the preview clip that she hopes Brandon and Taylor will look back on the promises they made to one another just one month earlier in an attempt to get back on the right road.
The sociologist says, "Even though Taylor and Brandon aren't talking right now and aren't spending their one-month anniversary together, we hope that this time apart gives them time to reflect and to heal. We also sent them a wedding basket with their wedding photos, the vows they made to each other, and a video of their special day."
The Married at First Sight expert adds that the photos and videos might spark some fond memories in the young couple that could lead to a reconciliation.
"This is an understandably intense experience, and it can be a lot for someone to handle," she says. "But we hope that looking back on their wedding day reminds them of the commitment they made, not only to each other, but to themselves, and find a way back to the path that they started on four weeks ago."
Taylor has 'mixed emotions' about the wedding memories
When Taylor gets back to the apartment she used to share with her husband, she arrives home to a basket full of memories of her not-long-ago wedding day.
"So, I get back from walking Tyson, and the experts left me a gift," Taylor says in the sneak peek. The Married at First Sight star admits she isn't sure how to feel about the memories. "It's weird, because Brandon's no longer living in the apartment. It's nice that they gave me the wedding photos, but my relationship with Brandon is kind of all over the place, so I don't know what to think about it."
The research scientist sits down to read a personalized letter from the experts. "Dear Taylor, One month of being married at first sight is quite an accomplishment," she reads. Taylor jokes darkly, "Ain't that the truth."
But as she opens up the photo album filled with sweet pictures of herself with Brandon, she says quietly, "We were very cute."
Taylor confesses that she feels guarded in her marriage to Brandon and no longer feels as open-minded about the potential for a great relationship that she once did.
"I have mixed emotions," she says. "I definitely came into the marriage very open and without walls, and being open to whoever I was gonna get. But it's just like, with strike after strike after strike, it's just like the walls build up. So I don't know whether to be excited that I have the photos, or was this all a waste?"
Brandon says he wishes his wife was with him to celebrate their anniversary
The sneak peek also reveals Brandon's reaction to the same wedding memory basket. "This is dope," the Married at First Sight star says as he opens up the gift.
But, like Taylor, Brandon feels apprehensive about getting too sentimental about his wedding day, given everything that's transpired since then.
"Sitting here and looking at my wedding pictures, I mean, it's beautiful, but it sucks 'cause we're still in this place," he says. He adds that his first month of marriage certainly hasn't gone as he hoped, confessing: "In a perfect world, I would be sharing these photos with my wife 'cause it was a beautiful moment, it was great, there were a lot of people in that room for us."