'Married at First Sight': Were Jessica and Austin Intimate On Their Honeymoon?
On Lifetime's Married at First Sight, many couples start off feeling uncomfortable with one another. Others are afraid to feel vulnerable, feel like they've made a mistake, or even begin their expert-arranged marriages with disagreements and chaos.
But out of the five new expert-matched couples on Married at First Sight Season 10, Jessica Studer and Austin Hurd seemed like a perfect match right off the bat. Many fans were convinced they'd make it work.
Both 31-year-old Jessica, an identical twin and nurse manager who grew up in small-town Ohio, and Austin, a 31-year-old network technician from Maryland, are quirky, laid-back, and ready to settle down. Jessica and Austin are both close with their families, love their nieces and nephews, and hope to start families of their own in the near future.
On the Jan. 29 episode of Married at First Sight, "Trouble in Paradise," Austin and Jessica got even closer on their luxury honeymoon in Panama. The bride and groom both admitted they had crushes on each other and confessed they'd already consummated the marriage.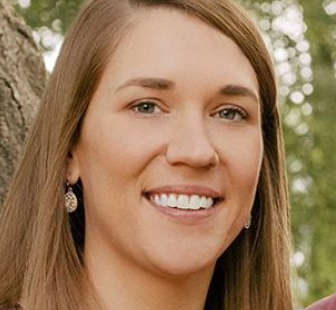 Both 'Married at First Sight' stars said they were 'crushing' on each other
While exploring Panama and exchanging some corny, pun-laced banter about iguanas, it seemed like Austin and Jessica were already feeling more than comfortable with one another after just three days of marriage. They laughed and joked together and seemed physically affectionate with each other.
"I am crushing pretty hard on my wife right now," Austin told Lifetime producers. "To have someone feel like home, like a friend, right away? It's made me so happy."
Jessica agreed, sharing with Married at First Sight producers that she had a crush of her own and hoped her husband felt the same way about her. "There have been a couple of times he's done something…and I felt my heart skip a little bit," she confessed. "I mean, I do have a crush on him, and I hope he feels the same way. I guess we're going to have to see."
Jessica and Austin said they had similar personalities
While the other Married at First Sight couples hashed out their differences and concerns at a meeting with the other pairs later in the day by the pool, Austin and Jessica couldn't have seemed happier with each other. When their castmates asked them why they thought the experts had matched them, Jessica laughed, "We're both awkward weirdos."
With the other new husbands, Austin shared that he couldn't believe Jessica accepted him for who he was and didn't seem to want him to be anyone but himself. He told the other grooms that he thought to himself, "I can just be myself, like, right now?"
Jessica gushed to the other wives that Austin was everything she'd been looking for in past relationships and more. "Every characteristic that I could have asked for, and I did ask the experts for, kind, considerate, respectful, patient," the Married at First Sight star said. "He is, like, everything."
The pair shared a romantic day at the spa on their honeymoon
Austin and Jessica got a little more serious during a couple's massage at the spa. After the massage, they showered together in their suits before spending time in the hot tub together, and their connection was obvious.
"It almost feels like we've been together for a long time," Austin shared with producers about how much chemistry he felt with his new wife. "I can feel an intimate connection. It's crazy for me how real this is becoming."
Jessica even said she hoped this would be the fairy tale she'd always longed for. "When we're together, it just feels right," the Married at First Sight star revealed, "and this might actually be the beginning of our perfect love story."
They shared that they were intimate on their honeymoon
While Jessica told the other wives at first that they'd only shared "kisses and cuddles" so far, Austin and Jessica were actually one of the first Married at First Sight Season 10 couples to get intimate with each other.
During a dinner with their castmates, Jessica hinted coyly that they'd gone a little farther than she'd let on at first. "We're adults. We're married. Things happen," she told the other couples.
Austin ultimately admitted that he and his wife "had been intimate" on their honeymoon and that there was a strong "attraction there."