'Married at First Sight': Which Season 10 Couple Was the First to Have Sex on Their Honeymoon?
The question of when (and even if) to have sex is always a major topic on Lifetime's Married at First Sight. After all, while the couples sign up to legally marry strangers who have been hand-picked for them by three experts, they don't know each other at all. Many couples feel uncomfortable with one another at first, leaving some cast members to fight about sex, attraction, and chemistry.
The five new couples on Married at First Sight Season 10 are no exception. While some couples got intimate right away on their honeymoon in Panama, others had knock-down fights about getting physical. On the Jan. 29 episode, "Trouble in Paradise," two couples had sex, while the other three struggled with the idea of becoming intimate.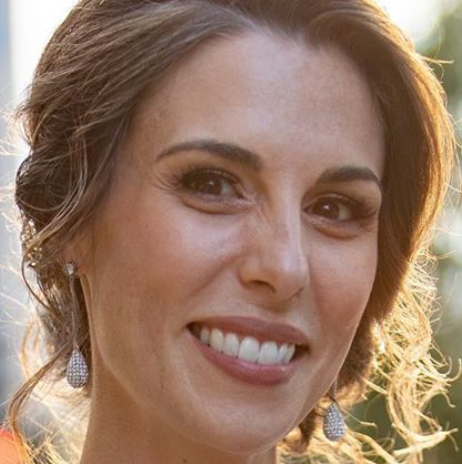 Meka and Michael fought over a 'sex ultimatum'
Meka Jones and Michael Watson fought over sex more than any of the other Season 10 couples. While Meka wanted to build a friendship and an emotional connection before getting physical, she said Michael wasn't on the same page.
According to Meka, Michael gave her an "ultimatum" about having sex before the end of the honeymoon if she didn't want to get a divorce.
While relaxing in the hotel pool with the other brides, the Married at First Sight star claimed, "So basically, he told my family and friends, like looked them all in the eye and told them, 'I am patient with sex. Sex is not on my mind…I'm gonna let her take the lead.' And then he literally says to me, 'If we don't have sex on our honeymoon, then I'm not gonna want to be in this marriage.'"
Things got so bad between the couple that they spent the first few days of their honeymoon in separate hotel rooms, only getting together for a few awkward conversations.
Brandon and Taylor shared chemistry but not sex just yet
Brandon Reid and Taylor Dunklin had plenty of problems on their Panamanian honeymoon. Brandon even spent the third day of their marriage giving his wife the silent treatment because she recorded him snoring as a joke.
Still, their physical attraction seemed to be there. Taylor told the other wives that they hadn't had sex yet, but she felt chemistry. "It's only been kisses. Kisses and cuddles," she said.
Brandon added that, while they hadn't gotten intimate yet, he hoped it would happen soon. "We haven't crossed that bridge yet, but we're so comfortable already," the Married at First Sight star told the other grooms. "I mean, we're walking around the room naked, we're holding hands. I don't know, tonight might be my lucky night."
Derek and Katie first had 'birthday sex' after a romantic evening
Katie Conrad and Derek Sherman had great chemistry on their wedding day, and they quickly became the first Married at First Sight Season 10 couple to have sex on their honeymoon.
"We've made progress," Katie said slyly to the other wives on the second day of the honeymoon. "We have come very, very close. We're building up the tension."
"We haven't had sex yet. But there are definitely some strong cuddles, there's some PDA, you know?" Derek told the other grooms during the same conversation. "Going forward the rest of the week, I hope it happens."
It looks like Derek quickly got his wish, as he prepared candles, rose petals, wine and dessert for Katie's 26th birthday. As they fed each other in bed, Derek told Katie, "I'm happy it was you that walked down the aisle."
Romance, it seems, did the trick. The MAFS couple woke up on day four of their marriage and announced they'd had sex. "So we did a thing," they said. "I had sex with my husband. I'm feeling pretty good about it. Yep, feeling good!" Katie revealed.
At dinner with the other couples, Katie joked about her "birthday sex" with Derek, declaring, "Happy birthday to me!" "A happy man right there," Taylor laughed as they toasted the first couple's consummation of their marriage. "I was wondering why you were glowing today," Brandon joked.
Jessica and Austin also got intimate on their honeymoon
Jessica Studer and Austin Hurd seemed attracted to each other from the beginning, so it's not surprising that the Married at First Sight couple had sex on their honeymoon.
The other wives gushed to Jessica that she and Austin were adorable together. Still, Jessica claimed on her third day of marriage that she'd only had "kisses and cuddles" with her husband so far. "But you have such a smile on your face, tell us about these kisses and cuddles!" Mindy joked, hinting that the couple had major chemistry.
The next day, though, Austin and Jessica said they had consummated the marriage. "We're adults. We're married. Things happen," Jessica said coyly over a glass of wine. Austin told Lifetime producers they had been intimate and had a strong attraction to each other.
Zach and Mindy struggled with different levels of attraction
Meanwhile, Mindy Shiben and Zach Justice weren't nearly as lucky. Zach admitted to Mindy that he didn't feel chemistry or a spark with her, leaving her heartbroken about his lack of physical attraction to her.
While Mindy and Zach eventually kissed, Zach told the other grooms on the second day of the honeymoon that they hadn't even come close to doing much more.
"I can't use sex as an answer to create an attraction, and I can't use it as a means to bridging a gap to something," the Married at First Sight star told his fellow MAFS husbands. "At this point, we haven't crossed that bridge at all."