'Married at First Sight': Who Is Chris' Ex and Mother of His Child?
Married at First Sight has produced some of the most beloved couples in the last 12 seasons. On the other hand, there has certainly been some of the worst, as well.
Most recently being Chris Williams, who was paired with Paige Banks. Since his appearance and pairing with Paige, fans have felt uneasy about his intentions.
It seems it was rightfully so. The news came out that Married at First Sight's Chris Williams ex-fiance is now also his baby mama, and fans want to know more about her.
'Married at First Sight' is a new take on finding love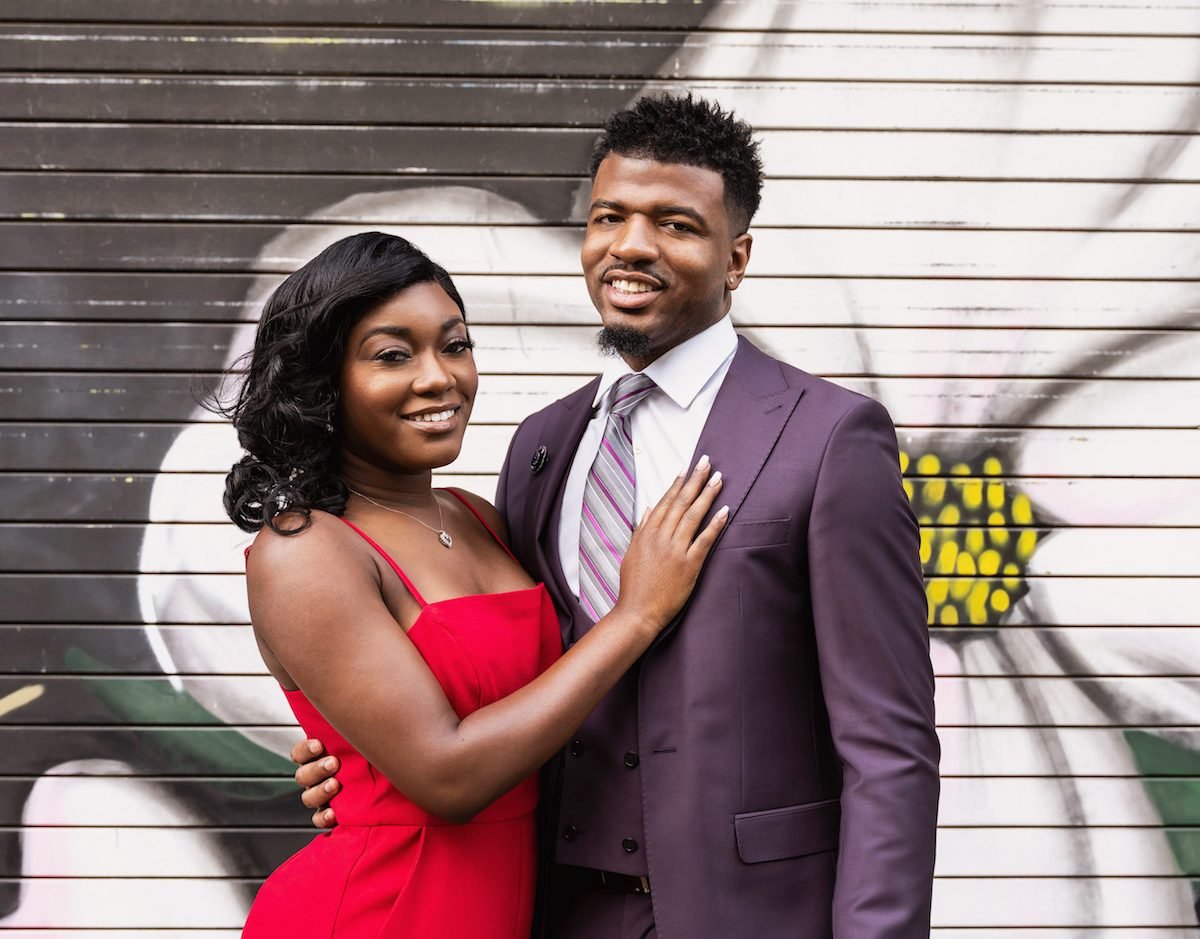 Each season a team of experts works together to pair couples by searching around popular places and social media sites looking for potential matches. After serious considerations, interviews, workshops, and home visits — the experts pick the couples, and they get married. They then have until 'Decision Day' to decide whether they want to stay married.
According to Reel Rundown, "looking for singles who will listen and are open to the coaching the experts provide. They are also looking for people who are warm, friendly, empathetic, and compassionate."
RELATED: 'Married at First Sight' Preview Teases Shocking Behavior From Chris, Paige Feels 'Numb'
The chosen couples for season 12 were Clara and Ryan, Briana and Vincent, Paige and Chris, Haley and Jacob, and Virginia and Erik. Viewers get to watch each couple get married in each episode, with a little more insight into the relationship from there. Most relationships don't make it for the long haul.
The Chris-Paige relationship on the show
RELATED: 'Married at First Sight': Jamie Otis Urges Paige to 'Get Her Chastity Belt' With Chris Williams
Since the introduction of the Chris-Paige relationship, fans have been skeptical of his intentions on the show and with Paige. Starting from his confession that he wants a woman that is "intelligent, submissive, sexy, good in bed, and a freak" to his admission to his new wife that he isn't physically attracted to her, despite having sex with her two times in the last 24 hours. 
Even Jamie Otis, who married Doug Hehner in the first season, saw immediate red flags and warned Paige to "get your chastity belt, girl! From what I've seen, Chris doesn't deserve a honeymoon baby with you!"
As Married At 1st Sight reports on their Twitter account, "A storm is coming," and it's almost Decision Day for the recently-married couple. All signs point to walking away (or at least fans hope so). Chris has been nothing but toxic and shouldn't have made it on the show, to begin with.
Chris' ex and the mother of his child
Fans are furious that experts paired Paige with Chris, despite some obvious red flags. More specifically, that they would choose him as her partner when he was recently engaged and now having a child with his ex, according to what he said on the show. So who is this woman Chris left behind to get on Married at First Sight?
According to Distractify, Chris's ex goes by Mercedes Myrick and works at NBA TV in Atlanta. They report that "Chris and Mercedes got engaged February 2020, and there's alleged evidence that the two quarantined together. Although Chris claims he and Mercedes broke up in May, there's evidence that shows they were still together in late June."
The evidence was in a time-stamped update from Myrick's mom's Facebook that said her daughter and Chris were positive with COVID. As it turns out, every fan's initial unease with Chris was justified, and he is certainly not good enough for Paige. Viewers are hoping the experts are more careful next time.