'Married at First Sight': Why Did This Season 10 Husband Curse Out His Wife, Argue With Lifetime Producers, and Throw His Ring?
Brandon Reid and Taylor Dunklin hit some major bumps in the road right away after their wedding day on Lifetime's Married at First Sight.
The MAFS Season 10 couple seemed mismatched to many viewers. Taylor, who is outgoing and very active on social media, seemed to adjust well to the spotlight. Meanwhile, the more introverted Brandon blew up at Taylor for filming him while he snored and seemed too anxious to thrive while the cameras were on.
While Taylor and Brandon seemed to make some headway in their relationship during their honeymoon in Panama, the Feb. 5 episode of Married at First Sight didn't end well for the new couple. Taylor revealed that Brandon was stressed out by the Lifetime production crew and was often "rude" to MAFS producers.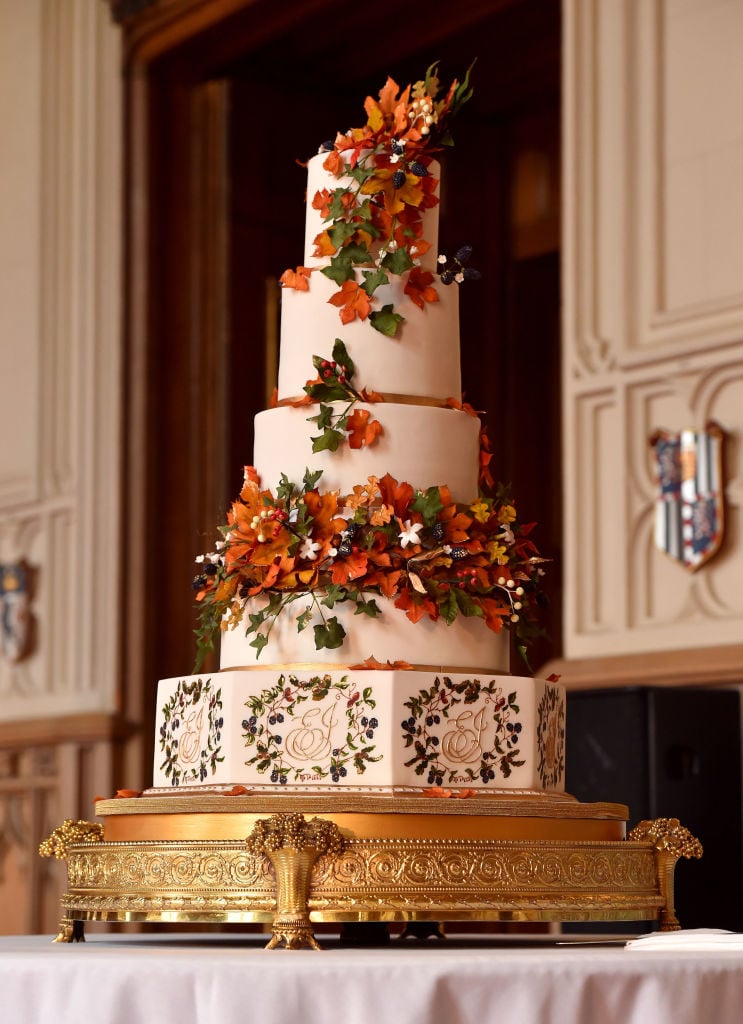 Brandon claimed he was a 'very private' person
After their argument about Taylor's snoring video, Brandon initially admitted he had been in the wrong. "Taylor and I have had some bumps in the road," the MAFS star said. "I'm not used to having cameras in my face, and I'm a very private person."

Brandon's reticence to film seemed to suggest he was having trouble with the show itself. "Having someone tell me when and where to go and what I can and can't do, it was a bit of a struggle for me," he confessed.
Things only got worse from there, as Taylor shared that Brandon often didn't treat the crew with respect.
He argued with the 'Married at First Sight' crew
In a behind-the-scenes clip of MAFS filming, Brandon argued bitterly with a Lifetime producer and several members of the camera crew.
"I thought you said we were getting food, Brandi," he snapped at one producer.

"It's on the way," she promised. Brandon responded by accusing her of trying to "play him."
"I'm not trying to play you, I'm just trying to follow your story, period," the producer insisted.
That's when Pastor Cal Roberson, one of the three MAFS experts who arranges the marriages, explained that Brandon wasn't exactly the most cooperative cast member.
"Brandon is still struggling with the pressures of documentation," Pastor Cal said. But he said the cameras were like a metaphor for the pressure cooker of a brand-new marriage to a stranger. "If you cannot handle this, how are you going to handle the real rigors of marriage?" he asked.

In Brandon's case, at least according to Taylor, the answer would be "not well."
"We do go through a lot of filming," she explained. "I adjust to it better than him. There's some things he says to production that I don't agree with. He's kind of abrasive and very rude."
Taylor's husband attempted to interfere with filming
That's when all hell broke loose. Brandon held a glass directly against the camera so the cameraman wouldn't be able to film him.

"I'm just trying to do my job, bro," the crew member protested.
But the Married at First Sight star didn't budge. "10 minutes," Brandon insisted. "Give me 10 minutes."

"You've had all morning!" Brandi shot back. She finally put her foot down, announcing: "We are documenting you, so if you go get water, we go get water. If you're going to the bar to get a drink, we're going to the bar to get a drink."

Brandon's demeanor shifted as he snapped coldly, "Well, we're gonna sit right here in this elevator then."
Taylor's husband threw his ring before cursing her out
According to Taylor, things only got worse from there.
"I tell the producers to let me talk to Brandon, and I tell Brandon that the difficult person that you're being on camera is not someone I'd really like to be married to," Taylor explained. "I want to be married to the sweet, kind Brandon."

Her new husband apparently didn't appreciate that. As Taylor told it, he responded by yelling, "Oh, you don't want to be married to me!"

The fight continued to escalate: "He takes off his ring," Taylor continued. "He throws it and says, 'We don't have to be in this marriage.' And he leaves."
The MAFS wife packed for both of them and finally brought it down to the bus, where Brandon "was having a full-blown meltdown." The other Season 10 couples looked on in shocked silence as Brandon yelled and cursed at Taylor and the Lifetime crew.

"I tried," Taylor began as she boarded the bus to the airport.

"You didn't try to do sh**!" Brandon shot back. "You know what, f*** you, Taylor!" And when someone warned him to "calm down," Brandon replied in a huff, "I'm gonna calm down when I'm in Washington."