'Married at First Sight': Will Katie Break Derek's Heart Because of Her Ex?
On Lifetime's 'Married at First Sight,' marriages are arranged by a group of experts. The experts are used to just about anything...but they aren't completely prepared for Katie Conrad's Season 10 bombshell that her ex tried to ward off her wedding to Derek Conrad.
On Lifetime's Married at First Sight, couples are set up for arranged marriages by experts Pastor Calvin Roberson, marriage and family therapist Viviana Coles, and sociologist Pepper Schwartz. Married at First Sight Season 10 features five new couples from the Washington, D.C., area. 
One of those couples is Katie Conrad and Derek Sherman, a pair of adventurous young professionals who say they're more than ready to get married. 
But Married at First Sight fans aren't so sure that Katie is prepared. After all, she admitted on the Season 10 premiere that she was experiencing "cold feet" because of an ex who was trying to come back into the future just before her wedding to a stranger.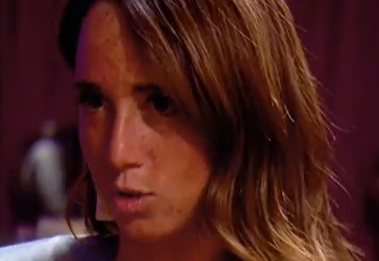 Katie and Derek are one of the youngest couples in 'Married at First Sight' history
25-year-old Katie, a family therapist, and Derek, a 26-year-old cybersecurity engineer, both say they're ready for the ultimate commitment. 
Derek is adventurous and seems prepared to jump in headfirst to the unconventional experience. He says he wants a partner who isn't afraid to try new things, from world travel to exotic cuisines. 
Katie, meanwhile, also says she's always dreamed of a lifetime romance. She told Married at First Sight producers she wanted to marry young in part because of her Type 1 diabetes diagnosis, which could make having children difficult. 
The 'Married at First Sight' star was confused by a former fling who reached out
On the Season 10 premiere, Katie got emotional when she finally saw herself as a bride-to-be during a wedding dress fitting. But her family and loved ones admitted they were worried about Katie's preparation for a lifetime commitment. 
"I've always envisioned her getting married, and I want her to live her dream. But Katie has been having some doubts," Katie's mom Shannon confessed.
Katie admitted on the Married at First Sight premiere that a former fling, who had always run hot and cold with her, reached out to her just before she was expected to marry Derek. She told producers her remaining feelings for her ex were getting in the way of her excitement for her wedding. 
"There's something that I'm not sure about. It's a lot of pressure for me just because I'm feeling really conflicted right now on whether to get married at first sight or not," the MAFS star said. "And my head is being messed with by this other guy who told me I shouldn't go through with this."
Katie confessed to her mom and aunt Ivy during the dress fitting that she had "cold feet" and wasn't sure about her decision. "So I've been having second thoughts, like, the last few days. And that's terrifying," she told them.
Katie's mom, meanwhile, said she hoped Katie's ex who ghosted her in the past would leave her alone and let her find commitment with someone who was ready.
Fans worry the family therapist will break Derek's heart
Married at First Sight fans are more than a little concerned about the pairing of Katie and Derek. While Lifetime wedding photos of the young couple suggest that Katie wasn't a runaway bride, viewers are still concerned that her doubts will get in the way of their ability to build trust and form an unbreakable bond.
"Derek is my fave and Katie is gonna break his heart," one Twitter user wrote after the Season 10 premiere.
Other Married at First Sight viewers thought Derek deserved better than a partner with cold feet. "Derek seems like a nice guy  – Katie needs to let him be matched with someone else!" wrote one critic. "She was in a relationship in the weeks she was going [through] the application process & now has cold feet- how 'bout her feet get to walking-right off the show!"
Yet another thought Katie should step away from the show out of respect for her arranged husband-to-be. "I don't think Katie should go through with it," the fan wrote on Twitter. "She's already going to be going into the marriage with someone else on her mind and heart. That's not fair to Derek."