'Married at First Sight': Zach and Katie Have a Shady Explanation For Their Post-Decision Day Date Night
Zach Justice, Mindy Shiben's often-MIA husband on Lifetime's Married at First Sight Season 10, wasn't exactly a fan favorite.
Right from the start, his insistence on telling Mindy repeatedly that he didn't find her physically attractive and his refusal to move in with his wife didn't exactly endear him to viewers. Things only got worse when he had a shady, behind-the-scenes flirtatious friendship with Mindy's close friend and wedding guest, Lindsay.
Meanwhile, Derek Sherman's wife, Katie Conrad, was just as unpopular as Zach. Married at First Sight fans thought she viewed Derek with contempt, often insulting his dreams for the future and referring to him as a "boy" instead of a man. What's more, on the Apr. 22 reunion episode, Katie revealed that she had been unfaithful to Derek with a former fling near the end of their ill-fated marriage.
Reunion host Kevin Frazier revealed that these two Married at First Sight castmates had more in common than just shadiness, however. He shared that Katie and Zach had even gone on a date shortly before Christmas after both of their arranged marriages fell apart.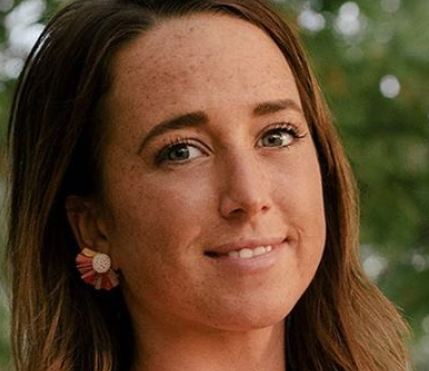 Frazier revealed that Zach and Katie had grabbed drinks after Decision Day
After interviewing each of the five Married at First Sight couples separately about their relationships since Decision Day, Frazier gathered the entire cast and dropped a bombshell. "I've been informed that two people on this stage from different marriages may have flirted with the idea of flirting with each other, and even went on a date," the reunion host revealed. "Do you guys want to tell us?"
Katie spoke up, a little sheepishly. "I got drinks with Zach," the mental health professional confessed. "I think it was a couple weeks before Christmas, just to kind of talk about this whole experience."
Zach agreed, admitting that he and Katie did get drinks together one-on-one. "Yeah, we got together to talk about the show," the fitness coach told his castmates. "You only have so many interactions with each other on camera."
While the two seemed to be downplaying the implications of their night on the town, Frazier didn't let them entirely off the hook. "You know what it looks like when the two of you were the only ones to grab drinks together," he told them.
The castmates were evasive about how the date night had begun
Next, Frazier asked Zach and Katie which one of them had initiated the date. That's when they got a little evasive—especially Zach, who claimed he didn't remember which one of them had contacted the other one first.
"I don't remember," the Married at First Sight star said shiftily. "It was a matter of, in passing, she was on her way to a Christmas party, and she was like, let's grab drinks. I don't really remember who said it to who."
"Do you remember?" Frazier wondered, turning to Katie.
Katie smiled nervously and admitted that she remembered Zach being the initiator. "I do. Zach said it," she said.
"Oh, did I? Maybe I did," Zach agreed noncommittally.
Still, Katie insisted nothing much happened between them. "We were having a conversation just about stuff related to the show, and he was like, 'Yeah, you know, it's been crazy, we should catch up and get drinks,'" she explained. "And that was it."
Mindy admitted she wasn't surprised by anything that Zach did anymore
The Married at First Sight Season 10 reunion host wanted to know if Mindy was shocked or hurt by Katie and Zach's date—not only because she had been married to Zach, but also because she was getting to be close friends with Katie.
Mindy looked uncomfortable as she admitted, "Nothing really surprises me anymore." Still, Katie had been the one to come clean about the date, not Zach. "Katie texted me because she kind of felt bad about it," Mindy told Frazier.
Frazier wondered what Mindy's initial reaction was to the revelation. Mindy claimed she confronted Zach and asked, "You're going on a date with Katie now, Zach? What the hell?"
But Zach said her real response was a tad harsher. "That was not what you said to me. It was, 'Katie, Zach, really? F*** you,'" he clarified.
Mindy didn't deny her anger and laughingly confessed, "Yeah, it was that." She added that Zach's secret flirtatious friendship (and potential emotional affair) with her friend, Lindsay, had made her extra sensitive to the idea of Katie going on a date with Zach.
The Married at First Sight star explained, "Because I was already betrayed so much by a friend, I didn't want to be betrayed by another friend."
Frazier confronted Zach about whether he had considered Mindy's feelings before grabbing drinks with Katie. Zach told the host that, no, he hadn't felt guilty at all, because he no longer had a "dating motive" with his ex-wife.
"For me, I was already very removed from this whole situation from an emotional standpoint…and there was no motive here for me," Zach replied. "I didn't see it in the sense of, like, I had no dating motive here."
Ultimately, though, Katie said that she wasn't interested in continuing anything romantic with her castmate—primarily because of how he'd treated Mindy during their marriage.
The mental health professional explained, "I'm sorry, Zach, but we got drinks before things had aired. So after seeing what had gone down between Zach and Mindy, I feel for Mindy a lot more."
The Married at First Sight star added, "And obviously, you know you didn't handle it very well. And that is something that I wouldn't want as far as dating goes. I wouldn't want to be involved with that."